Indianapolis Metropolitan High School is designed for students experiencing circumstances that may present a barrier to education. Supports such as free child care, transportation assistance, family empowerment coaching and small class sizes help students remove those barriers and meet their goals.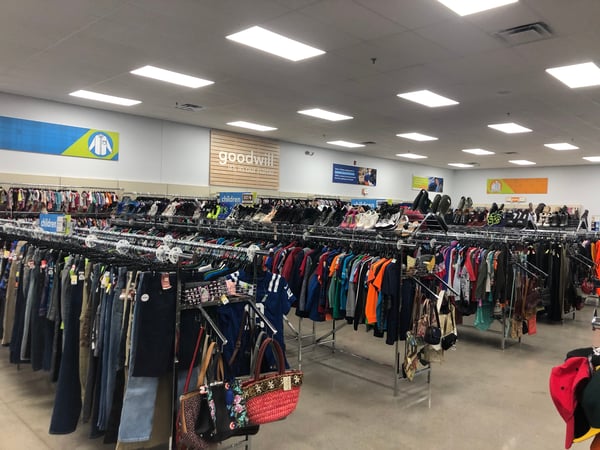 For graduates like Noah Jordan, individualized support and smaller class sizes made all of the difference in his educational journey. Originally from a large high school on the north side of Indianapolis, Noah struggled to find the type of attention that he needed both in and out of the classroom. Distracted by peer pressure and outside influences, Noah's grades began to slip, and he felt himself veering down the wrong path.
With four younger siblings looking up to him and eager to get back on track, he requested a transfer to Indianapolis Met where some of his friends attended. With time and the support of his new teachers and coaches, Noah soon became an "A" student.
"At my old school, the class sizes were so large that it was hard to get the attention you needed during class, unless it was dedicated independent study time. No one knew what was going on with you," Noah said. "At Indy Met, they're always paying attention. They'll always work with you, and they're there to help you reach your goals."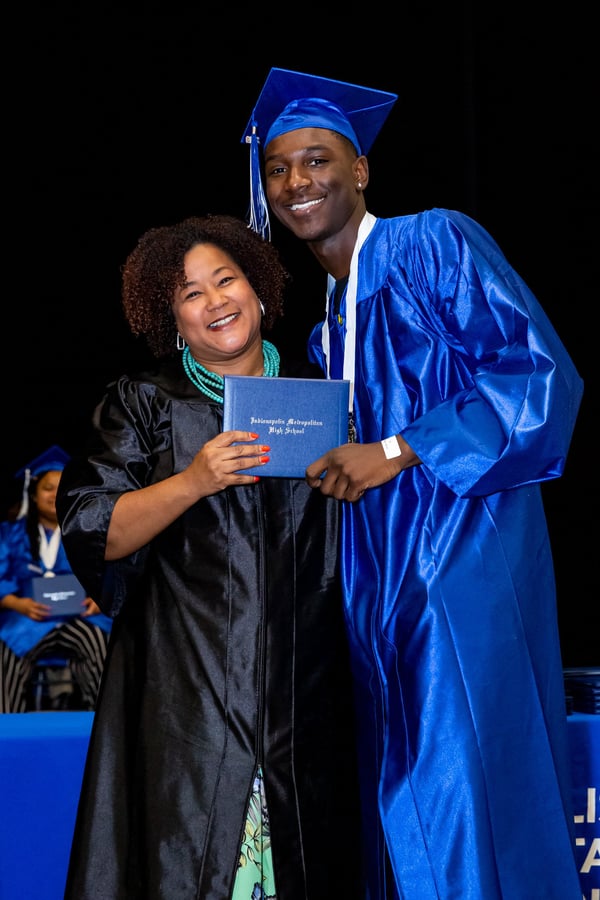 Indy Met's holistic approach to education helps students build the skills needed to thrive after high school. In addition to earning their diploma, students also have access to free dual-credit college courses, industry-recognized certifications, hands-on internships and placement in high-wage jobs immediately after graduation to help empower each student for success.
Noah also found success in after-school programs. Indy Met offers students a variety of extra-curricular and social opportunities such as prom, clubs and athletics to help students to become more involved outside of academics. Joining the varsity basketball team provided an outlet and community in which Noah thrived. As one of the team's star players, he was named all-conference, all-regional, all-sectional and all-state first teams. He also helped lead the team to their first Sectional title since 2014. His success on the court helped him earn a full-ride athletic scholarship to Hill College in Hillsboro, Texas, where he plans to study business and finance.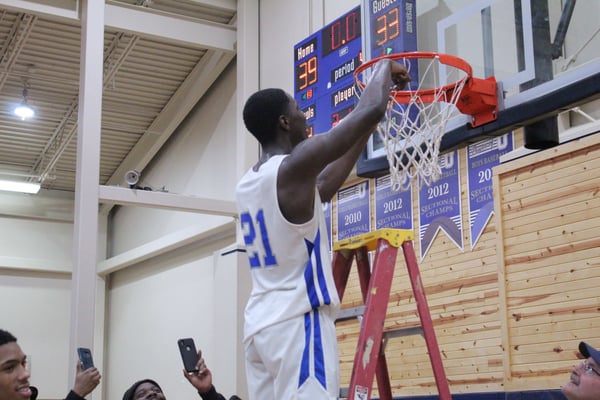 Ultimately, Noah credits his and his peers' successes to the staff and support of Indy Met.
"So many of us have bounced around and been kicked out of schools in the past," Noah said. "But at Indy Met, that doesn't matter. They accept everyone for who they are. Your teachers aren't judging you by your past. They just want to see you succeed, and provide so many opportunities to make that happen."