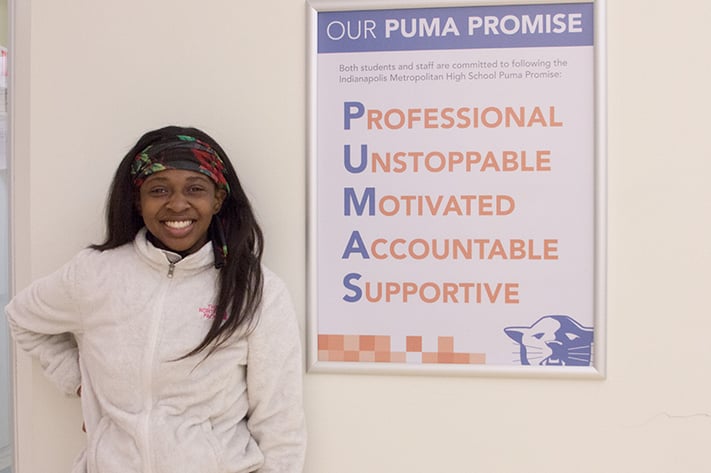 When De'Janae Simpson learned she would become a mother at the age of 16, she had many emotions running through her head.
"I was scared," De'Janae said. "I didn't know how I was going to raise a baby when I was still a baby myself."
De'Janae had recently enrolled at Indianapolis Metropolitan High School, Goodwill's public charter high school that focuses on serving students with barriers. She felt comfortable turning to one of her instructors for support and guidance.
"My teacher referred me to a friend of hers who was starting a group for teen moms," De'Janae said. "It's a community group that meets weekly to support each other."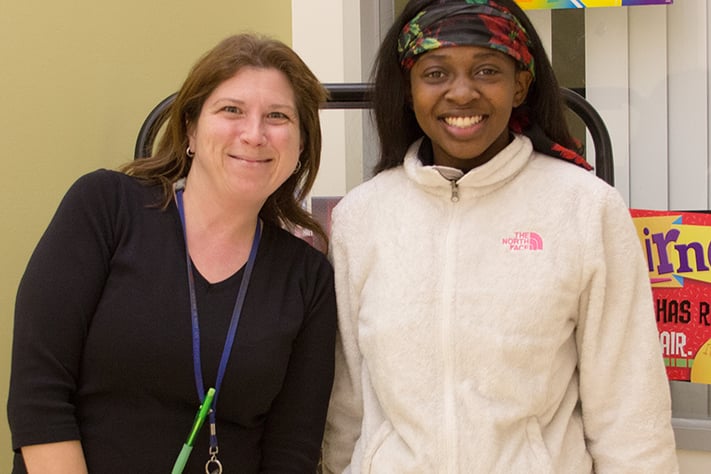 De'Janae was also referred to Goodwill's Nurse-Family Partnership®, a program that pairs low-income, first-time moms with a registered nurse. While pregnant, De'Janae received home visits from her nurse, Angie Lazaro, who helped De'Janae prepare for her baby.
"She was like another friend to talk to," De'Janae said. "We had different topics to discuss every week, and she wouldn't judge me about anything."
Seven months into her pregnancy, De'Janae went into premature labor and gave birth to her daughter, Za'Nyla Simpson. Nurse Angie visited the hospital after the birth and will continue to visit De'Janae until Za'Nyla turns two, teaching her about infant development and other personal healthy lifestyle techniques.
"Ms. Angie shows me Za'Nyla's development marks, weighs her, and shows me signs I should look out for," De'Janae said.
Now a senior at Indianapolis Met, De'Janae feels she can conquer anything. She is doing well in her classes and participates in girls volleyball.
"At Indy Met, I have the support and flexibility to help me pass my classes," De'Janae said. "The teachers here will do everything in their power to help me graduate."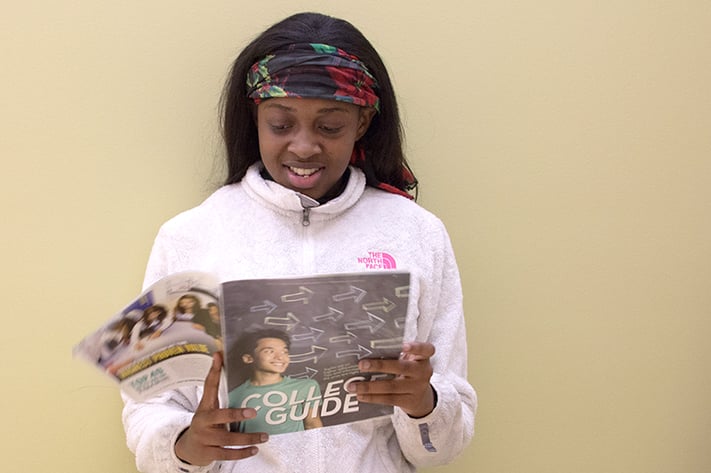 De'Janae plans to graduate this coming spring 2018. She plans to take advantage of Indy Met's college visits and explore undergraduate options throughout the remainder of the school year.
"Indianapolis Met feels like home to me," De'Janae said. "You'll get the support you need here, and as soon as you walk in, someone is going to be smiling."
Goodwill changes lives every day by empowering people to increase their independence and reach their potential through education, health and employment. For more information about Indianapolis Met High School, visit indianapolismet.org. To learn more about Nurse-Family Partnership, visit goodwillindy.org/health.