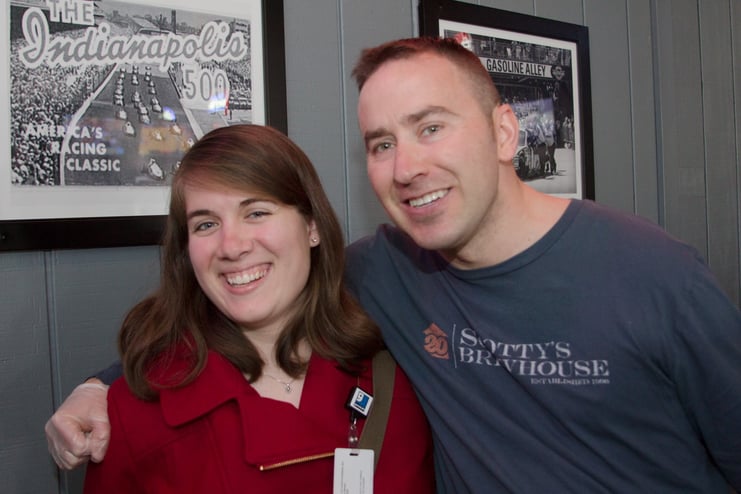 After experiencing a traumatic brain injury, Aaron Yates has trouble storing long-term memories. In 2016, he started working with Goodwill of Central & Southern Indiana's Disability Services team to find a job.
"We receive referrals from various agencies, do an initial assessment to see what an individual's strengths and weaknesses are, and identify opportunities that are a good fit," said Aaron's Employment Advisor at Goodwill.
His Employment Advisor arranged a job trial for Aaron at Scotty's Brewhouse which led to a long-term opportunity at the location in Brownsburg.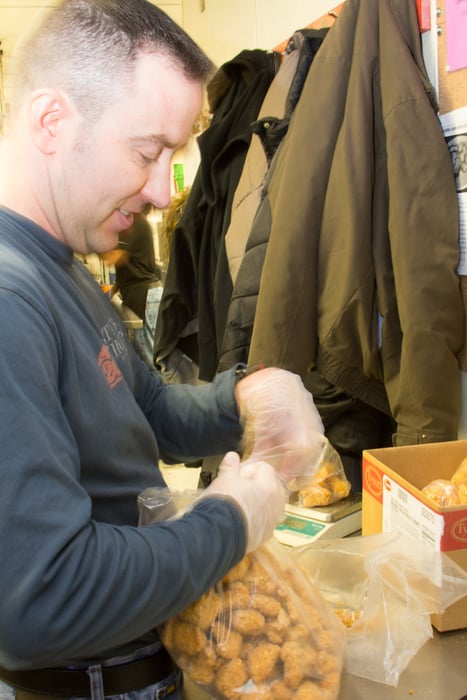 "Even if individuals come through with a job coach or employment service, they are still earning the job," said Mandy VanNess, the general manager at the restaurant.
Aaron's initial tasks included light kitchen work, cleaning and tidying up the restaurant. He is capable of remembering by repetition, so his job coach worked with him to memorize the table numbers in the restaurant, allowing him to become a host.
"I'm a people person," Aaron said. "Taking people to their tables doesn't feel like work."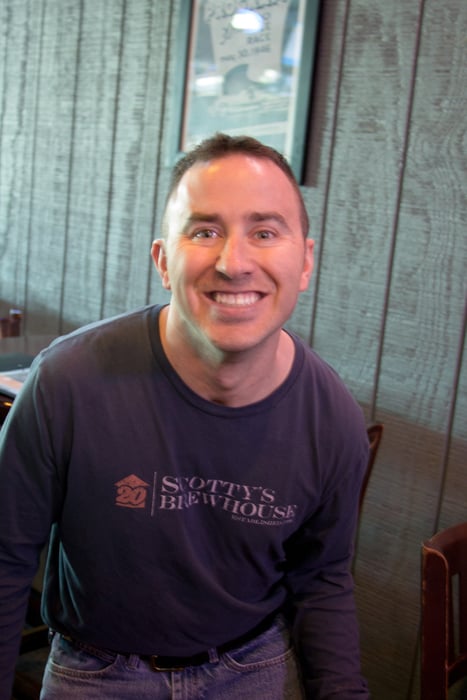 In 2016, Goodwill worked with Scotty's to place 12 employees in their restaurants.
"We didn't create a job for Aaron or anyone else," VanNess said. "It was a good fit for us and a good fit for them."