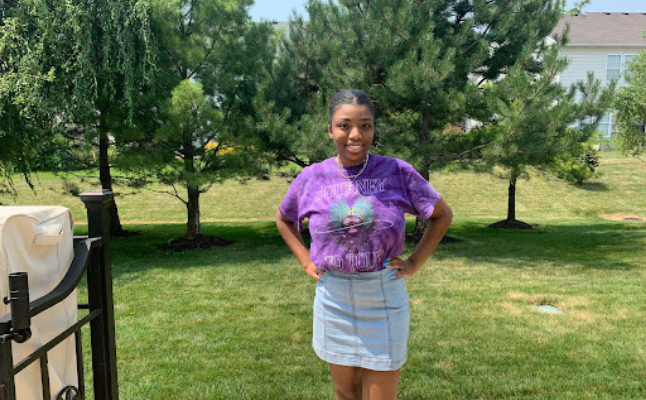 As the summer came to a close, Millani Evans looked back on her time spent as a Manufacturing Engineer Intern for Goodwill of Central & Southern Indiana over the past two summers.
Millani is a student at North Carolina State University studying Textile Brand Managing and Marketing and will be a Junior this upcoming year. Although she is from North Carolina, she came to Indiana two summers in a row to work as an intern through the Goodwill Commercial Services division.
Working under Riana Dozier in the Manufacturing Engineering Department, Millani gained vital skills such as communication, manufacturing processes, and training production.
Millani focused on improving work instructions for products being built and manufactured in Goodwill Commercial Services. She created an instructional video and a test for training production operators to better communicate manufacturing processes.
"One important aspect of manufacturing is efficiency," said Millani. "I worked on creating a process of picking items for production, receiving, identifying, and also repackaging returned items."
Through the instructional video Millani created, Goodwill Commercial Services was able to implement it into their rotation of training classes, showing production processes to employees more clearly.
"I enjoyed bringing my ideas to the table," said Millani. "I have turned my ideas into realities and implemented them."
As she goes into her junior year, Millani plans on exploring her creative side, hoping to design products or marketing tactics such as blogs, videos, or a podcast in the future.
Thank you, Millani, for your dedication, commitment, and hard work over these past two summers!