Indianapolis Met Opens Student-Run Coffee Shop
Indianapolis Metropolitan, Goodwill's high school for students in grades 9-12, today announced the opening of their student-run coffee shop, Puma Sips.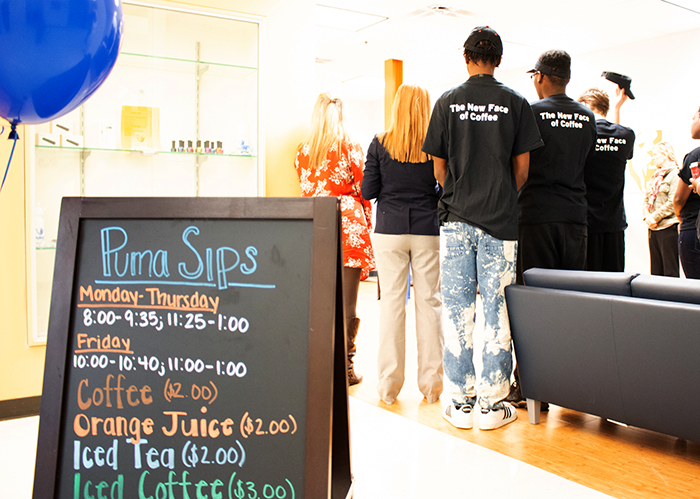 "Puma Sips is the culmination of over a year's worth of hard work between our students, faculty and Goodwill staff," said Sheila Dollaske, Goodwill Education School Development and Innovation Director. "Our objective with Puma Sips was to offer our students a unique, project-based learning opportunity where they would learn skills that could be applied to post-secondary opportunities."
Throughout the 2017-18 school year, a class of students gathered every day with an instructor to research and study business plans, as well as build their own. Various students were given key roles to the structure of the coffee shop, including Chief Executive Officer and Director of Marketing.
"We are excited to see our hard work pay off with the opening of the coffee shop," said Indianapolis Met senior Zoey Lewis, CEO of Puma Sips. "Together, our class planned the business goals, the menu options and the staffing needed to successfully run the business."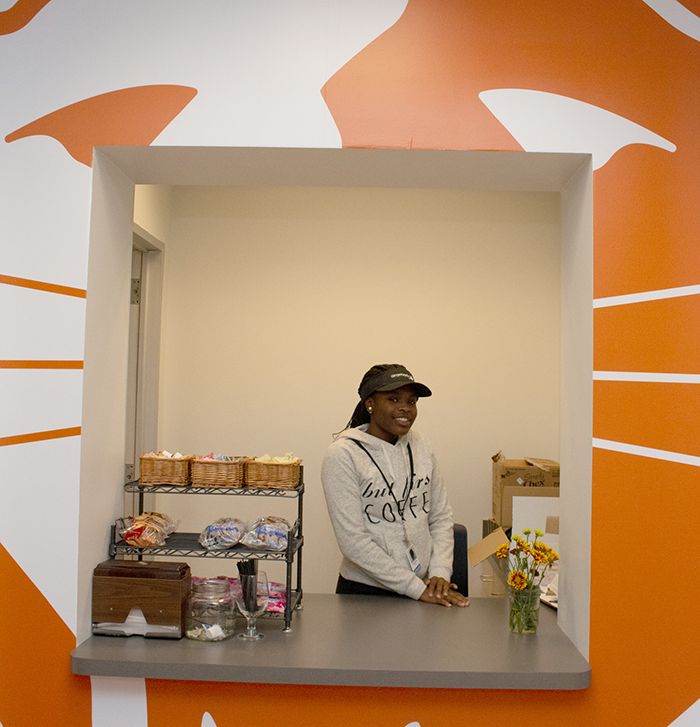 The students also visited other student-run coffee shops to interview those individuals and learn from their experiences.
"Visiting another coffee shop organized by students helped us realize that Puma Sips is real," said Zoey Lewis. "We were able to take notes about their challenges and achievements to help us plan."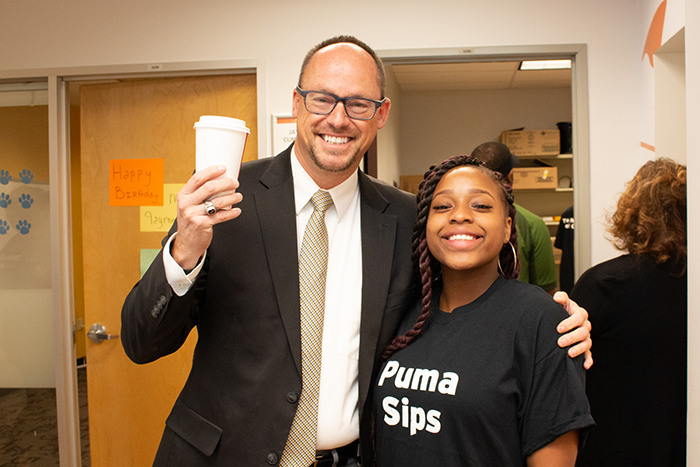 Open Monday through Friday from 7:30 a.m. until 9:30 a.m., Puma Sips offers Goodwill employees and their guests a menu that includes both iced and hot coffee, iced tea, a fruit smoothie and a latte. Seating is also available for customers to work independently or hold meetings, where no reservation is required and free wi-fi is available.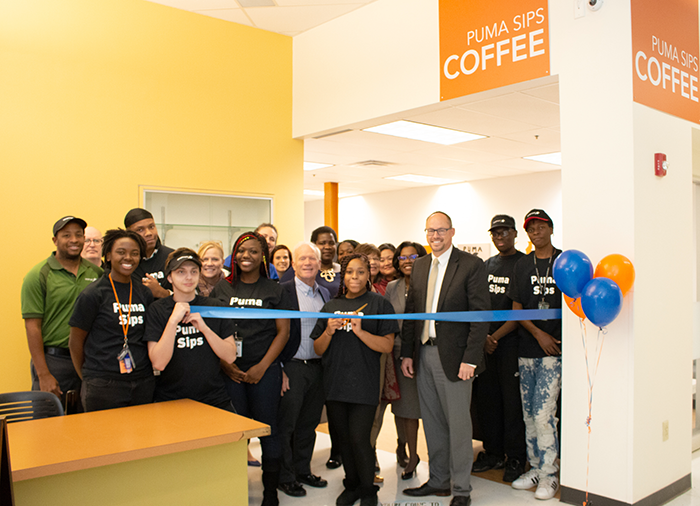 "We hope that everyone will stop by for a cup of coffee the next time they visit Indianapolis Met and ask the students how they are doing," said Dollaske. "Our Puma Sips class is excited to meet more individuals and share details about what they have learned from the experience."