Kamila Gulban is originally from Afghanistan. When she arrived in the United States nearly thirteen years ago, she struggled to find her place in this new world. Her inability to speak English, lack of a driver's license and limited support system made it difficult to find employment. A family friend of Kamila's was familiar with Goodwill and shared the mission along with the many resources that Goodwill provides its employees. This immediately caught her attention, and she applied for a job.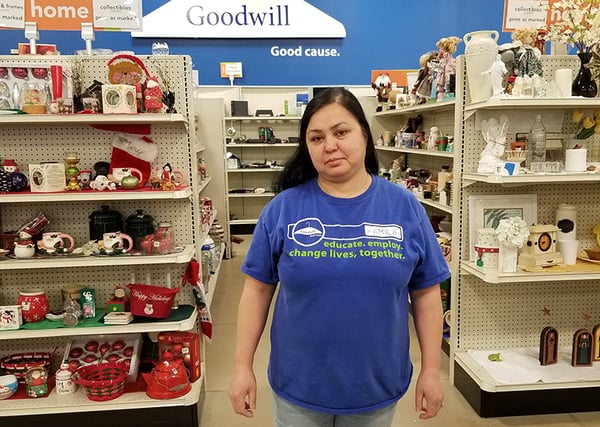 After a few months,Kamila's solid work ethic and dedication to her position as a part-time retail associate at Goodwill led to a full-time position. Kamila was trained as a cashier and credits this role with helping her improve her grasp of the English language.
"Kamila is one of the most determined people I have worked with. She sets a goal for herself, and she does what is necessary to achieve that goal," said Correy Marshall, site leader at the Anson Goodwill Store. "Kamila inspires others to work hard and better themselves."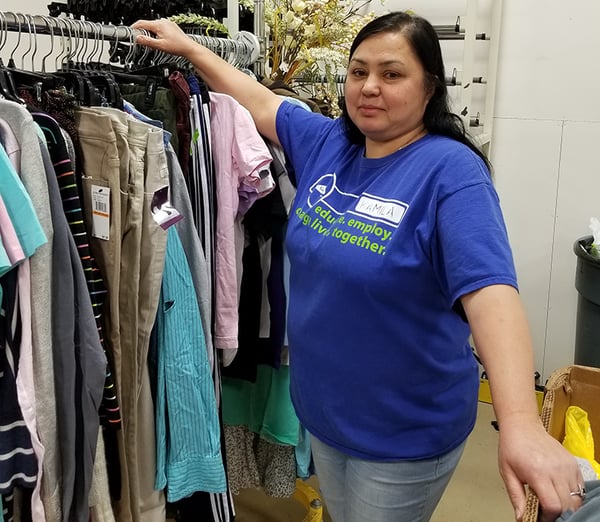 As she began to gain confidence in her successes, Kamila took on the challenge of obtaining her driver's license. This was a big deal — while it's not illegal for women to drive in Afghanistan, very few do. Kamila was determined to take advantage of every opportunity she could in the United States. She intensely studied the BMV permit book, still learning English as she went along. Her hard work paid off and today proudly displays her driver's license.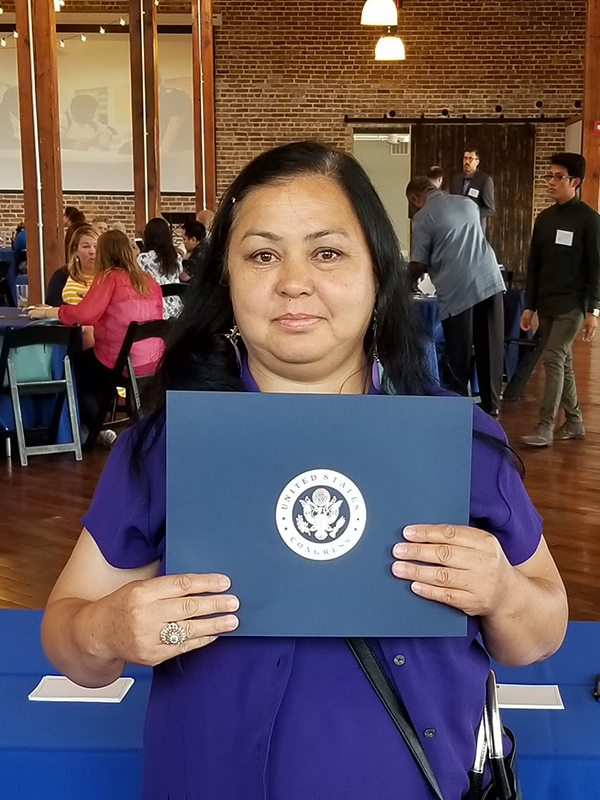 She was on a roll! Kamila connected with Taylor Hopkins, a career and life coach, also known as a Goodwill Guide provided to her as an employee. They worked together to define and accomplish her education and career goals. Taylor helped Kamila apply to and complete the Medical Assistant program to become certified. After her certification, she found it was more difficult than she realized to get hired. Taylor connected Kamila with Shonda Russell in Goodwill's job placement service, TalentSource™. Together they developed a resume, practiced interviewing and researched additional certification courses.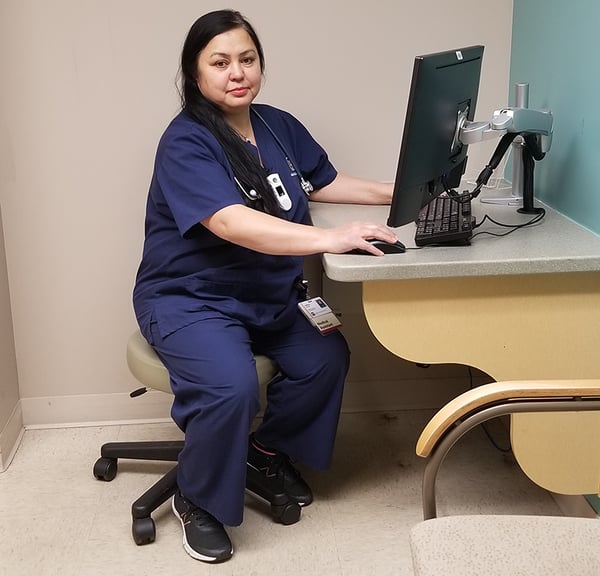 "Kamila is an extremely bright young woman. She's also very motivated and never let her barriers — language in particular — interfere with her goals," Shonda said. "As a result of her determination, she achieved what she set out to do."
Kamila earned her Pharmacy Technician certification, and soon after, accepted a temporary position using her certifications. The experience was a springboard to permanent employment with Indiana University Health.
She's excelling at IU Health and continues to work part-time at Goodwill. After all, it's going on thirteen years of employment!
Simply stated, Kamila says, "I will forever be grateful for Goodwill."