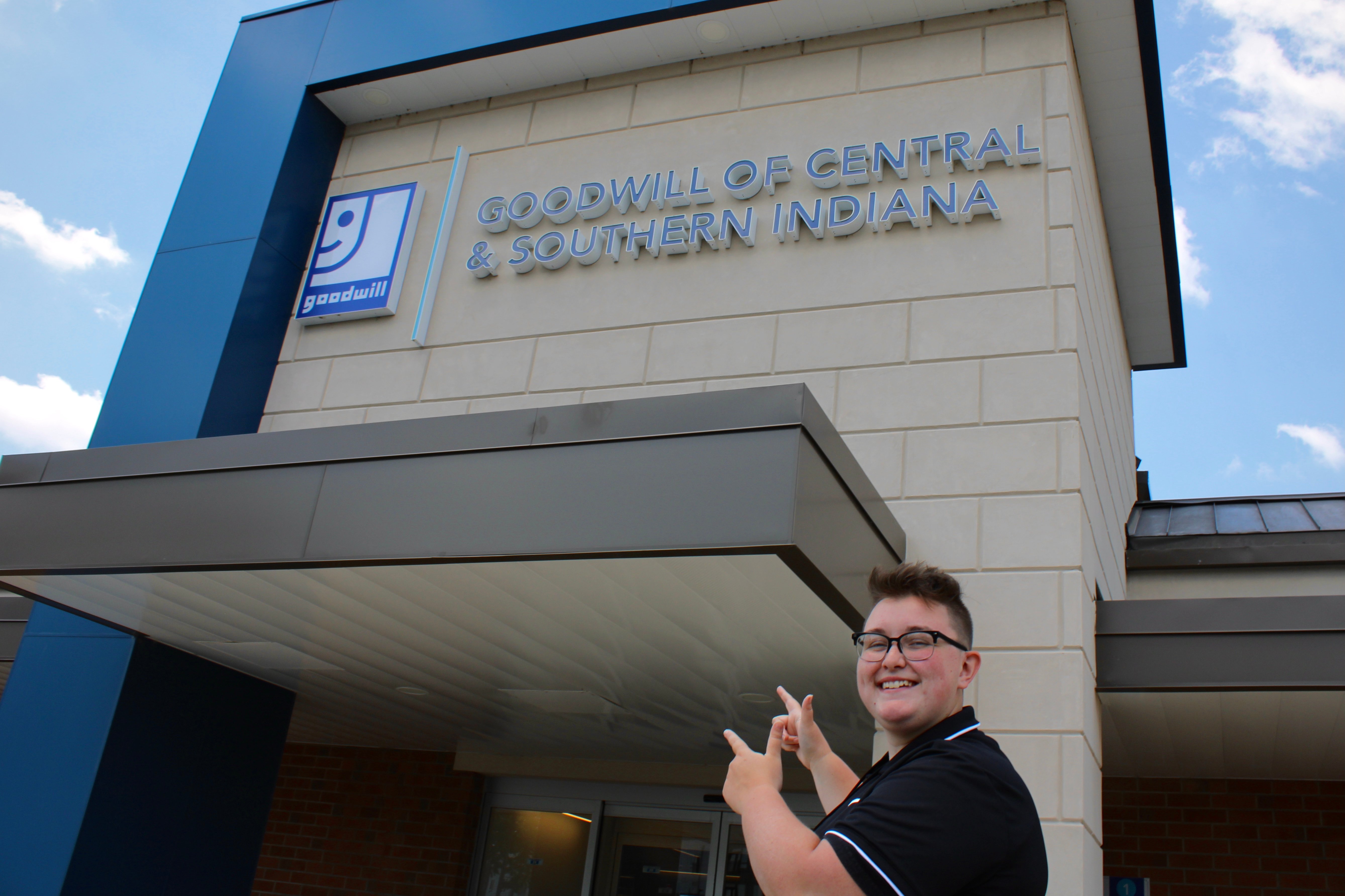 Audrey Land has been working for Goodwill of Central and Southern Indiana for the past four years and shows incredible drive and dedication — both individually and professionally — as she follows her career goals at Goodwill.
Upon entering college, Audrey was a first-generation post-secondary student without much guidance. She looked for ways to support herself while focusing on her studies. Audrey was introduced to Goodwill Retail through a friend and started employment as a retail associate in Muncie.
Audrey soon relocated to the Goodwill store in Rushville, where she was promoted to Team Lead, balancing both her full-time job and attending college for nearly two years.
"Working at Goodwill really changed me as a person," said Audrey. "It helped me learn to work with any kind of individual regardless of their circumstances."
During her employment at Rushville, Audrey learned about the Goodwill Guides program. Guides help Goodwill employees, students and program participants identify and set goals, increase their educational attainment, improve their finances, and earn industry-recognized certifications for in-demand fields and more.
Audrey's Goodwill Guide, Nathan, helped her align her finances, set goals and build her credit score. Even today, Audrey has continued to stay in contact with Nathan and is working to buy her own house in the future.
The biggest opportunity for growth Audrey has experienced while at Goodwill was at the height of the COVID-19 pandemic. Audrey learned to problem-solve, was cross-trained and adapted to changing circumstances during her role as Team Lead.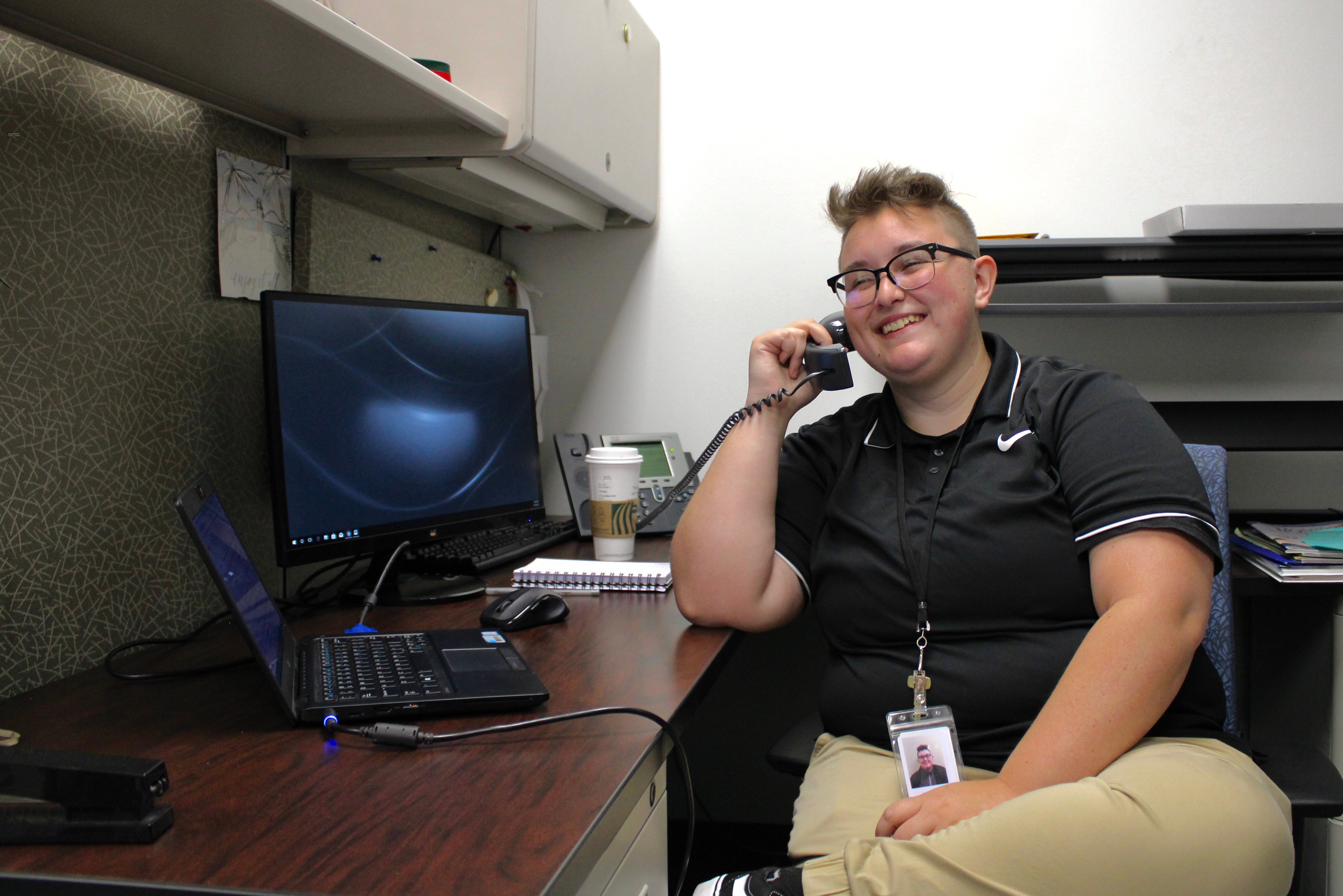 "We're a 'raise your hand' culture," said Audrey. "If you have a problem or an issue, Goodwill will help you through it."
Although she majored in accounting and hoped to pursue that career post-college, Audrey knew she could learn and grow at Goodwill. She applied and was hired to be a Human Resources (HR) administrator at Goodwill beginning in January 2021.
Audrey has only been in her new role for five months, but she's already focusing on her next goal: to pursue a career in HR within Goodwill. With plans to become a Strategic Human Resource Manager Certified Professional by the end of this year, Audrey hopes to find her specialty within HR as she gains more experience in the field. She continues to show drive and determination to push herself to grow every day, and she's utilizing every opportunity and resource Goodwill provides to her along the way.
"I'm never going to find somewhere better than this organization, I promise you," said Audrey. "Even though I've been here a while, I know I can still push myself to grow personally within this company."