In celebration of our Goodwill boutique Vintage Vogue turning six years old, we are re-posting a blog post we whipped up on the eve of the grand opening of our Glendale location, the second of our three Vintage Vogue locations in Indiana.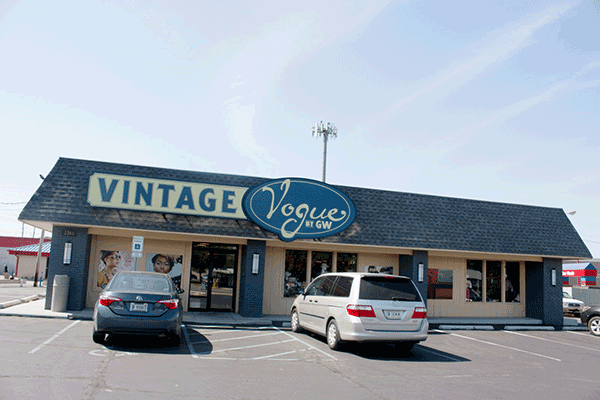 After all, the Indianapolis area has its fair share of Goodwill stores to choose from and even three [now four]
Goodwill Outlets
to sift through, but if Indy-area residents wanted a
boutique store
experience from Goodwill, they'd have to head down to Bloomington, IN.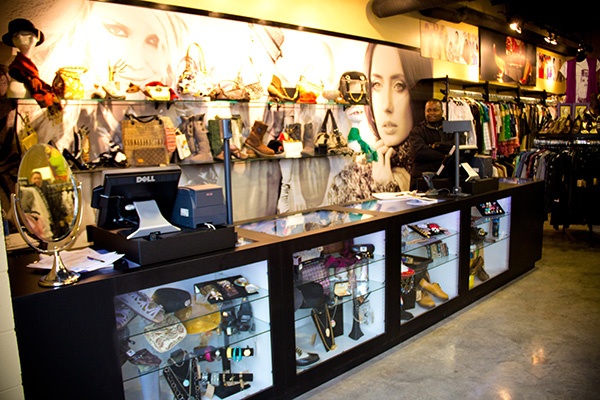 If you're not familiar with the Goodwill boutique concept, here's a break-down:
1. A cozy store—good looking on the inside with pleasantly placed home decorations, furniture, and mannequins modeling outfits.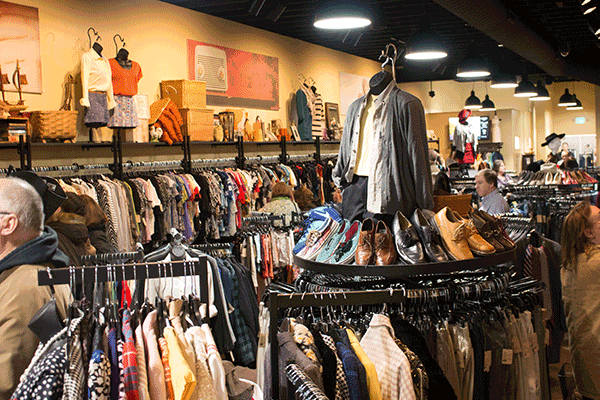 2. The inventory is donations gathered from select Goodwill store locations around central and southern Indiana. Thanks to the hand-curated nature of the boutique's merchandise, we are able to employ people to specifically hand pick everything that goes into a Vintage Vogue store. Which means if you're a shopper who's not into putting in all those hours sorting through the racks of a regular store or the adventurous days it takes to sort through an outlet—this is your preferred location, hands down.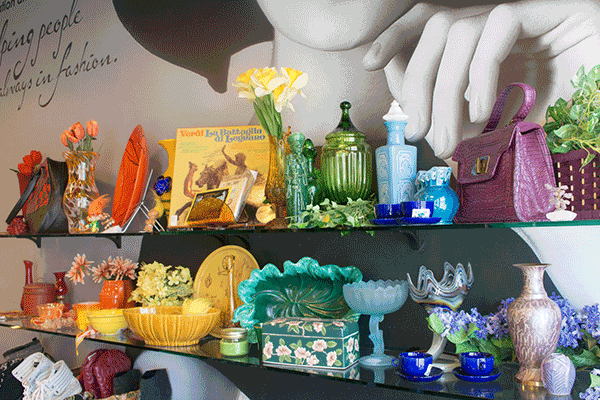 Employees with a keen eye for fashion, trends, and styles search through donations and hand deliver an impressive selection catered to each of the boutique locations. Not only that, but the staff at each of our Vintage Vogue stores are also happy to help find outfits, home accents, or just give you a rundown of what's in the store that particular day. It helps that they enjoy what they do.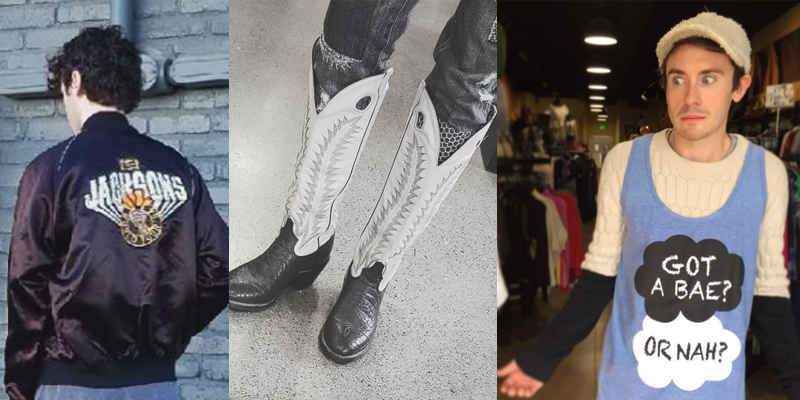 "I love the variety we have in the store; we're not just a clothing boutique or just an antique shop. The variety allows for creativity and paring old with new easily. We have shoppers that just like new clothing and some who prefer more vintage, but we also have people who are really eclectic and like to mix it all together—working with those shoppers to achieve unexpected results is really fun. It also helps that clothing and antiques are hobbies outside of work too." - Matthew Soper, Vintage Vogue Site Leader
3. We still have that diverse mix of Goodwill stuff—menswear, women's, accessories, shoes, home decor, vintage games, artwork, furniture, and more.
4. There's still plenty of odds and ends.

5. Sale Saturday still happens every 1st Saturday of the month with 50% Off Storewide—so does the 30% off Senior Wednesday sale.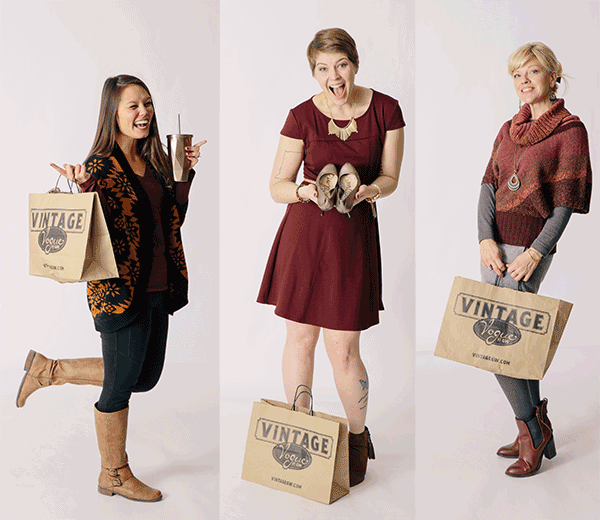 6.
Finally, it is still Goodwill. When you shop at Vintage Vogue or your superb donations end up at Vintage Vogue (a total compliment to your fashion-forward self), you're helping to
educate, employ, and change lives.
Since this post was published, we've opened up a third location in Fountain Square in Indianapolis. Each of the boutiques regularly post items on Instagram and Facebook and are quick to respond with questions. Interested in more from Vintage Vogue?
Subscribe to
occasional
emails with
featured products (If something really catches our eye)
event information (First Fridays, Fashion shows, etc.)
store updates (change in hours, sale information, coupons)