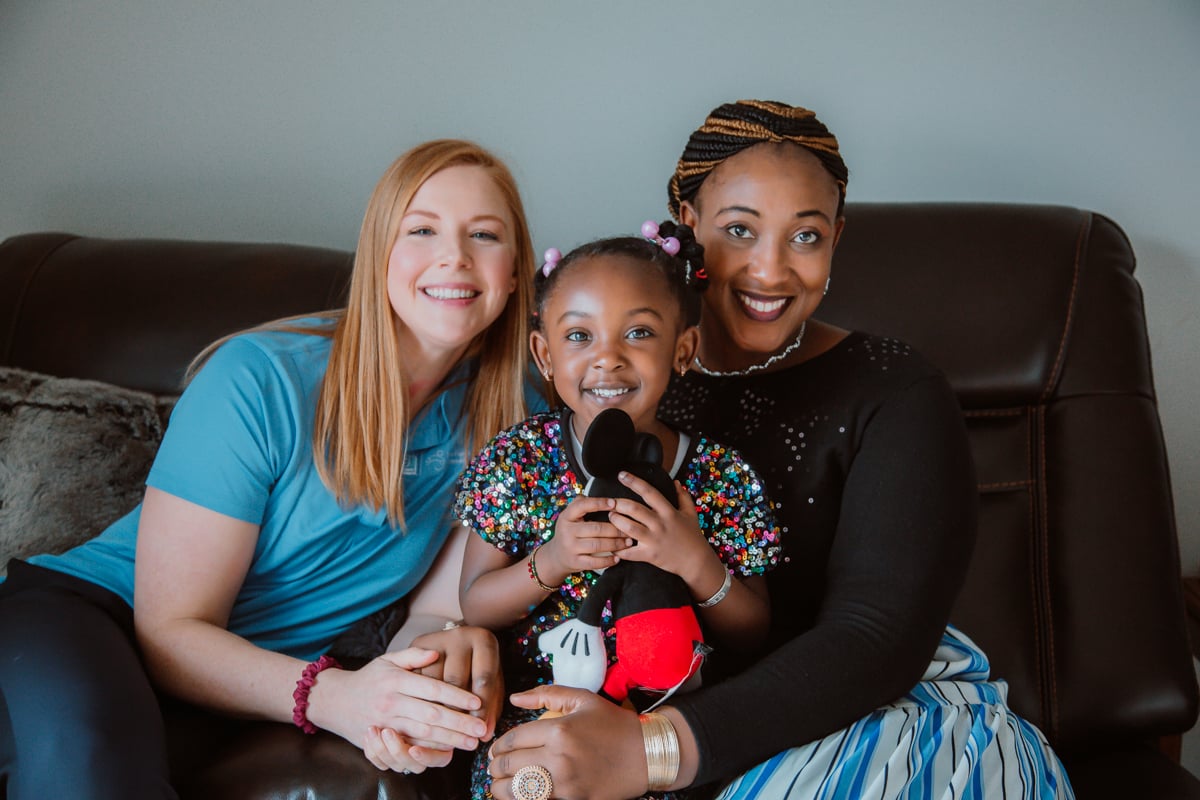 Oumou Samake was born in Africa but lived in Paris, where she received a degree in social work prior to immigrating to the United States with her husband in 2016. Shortly after arriving, she learned she was pregnant.
When she enrolled in Goodwill's Nurse-Family Partnership (NFP) program, she was taking English classes to overcome her language barrier. She was also employed at a retail store as she worked toward earning certifications that would allow her to do what she is most passionate about: helping others succeed.
"When I came to the U.S., I had no family here and very little support," Oumou said. "It's not easy to start over in a new country where you don't speak the language. I want to help others who are facing the same challenges I did."
While pregnant, Oumou's husband became physically and emotionally abusive, often threatening her with deportation.
"I was terrified and worried for myself and my unborn baby," Oumou said.
She temporarily moved in with a friend and her daughter, Hawa, until Prevail Inc., a social services organization in Noblesville, helped her secure her own apartment.
Along with her NFP Nurse, Oumou explored quality child care options and enrolled Hawa in Early Head Start, which allowed Oumou to focus on her educational goals. Through Goodwill's in-house job placement program, TalentSource, she was also connected to a job at the John H. Boner Community Center. In her current role, Oumou advocates and helps local residents find resources by interviewing them to determine the nature and degree of their needs and assists with eligibility and benefits in collaboration with federal agencies and partner institutions.
In summer 2021, Oumou's journey came full circle when she earned a Doula Certification, which allows her to serve birthing people in her community. She also earned her Master of Business Administration which completes her social worker background and allows her to continue serving the community.
"Audrey, my NFP Nurse, was an angel sent by the Gods," Oumou said. "My story is all about Goodwill. None of this would be possible without them."
To learn about Goodwill's Nurse-Family Partnership program, visit goodwillindy.org/nfp.