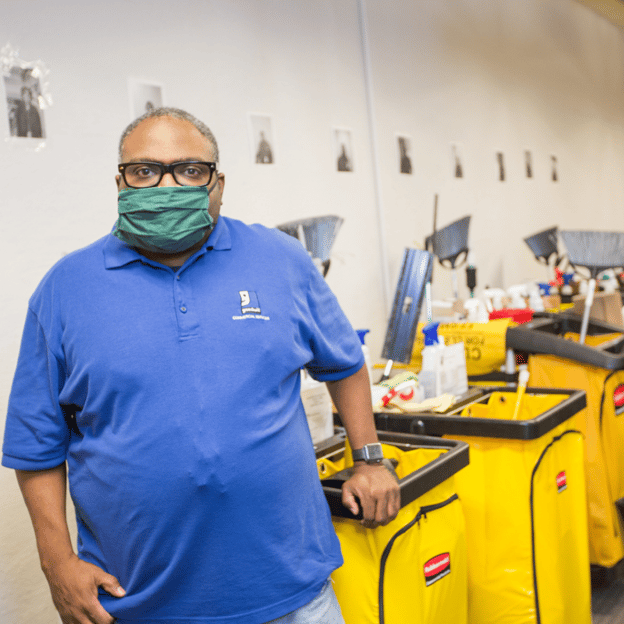 This year, Derrick Powe celebrates 10 years of employment at Goodwill, beginning as a groundskeeper and now working as a janitor for Goodwill Commercial Services.
When we
last highlighted Derrick on our blog
,

he was seeking a role as back-up Team Lead — a promotion that he landed shortly thereafter. Since then, Derrick was promoted again to Team Lead and now leads three other employees.
He is a role model in the workplace. His coworkers and supervisors at the Major General Emmett J. Bean Federal Center (referred to as Building One) have nothing but great things to say about him.
"Derrick is a joy to work with," said Chris Borsch, Derrick's supervisor. "His coworkers trust and admire him for his work ethic as well as his willingness to pitch in on any project."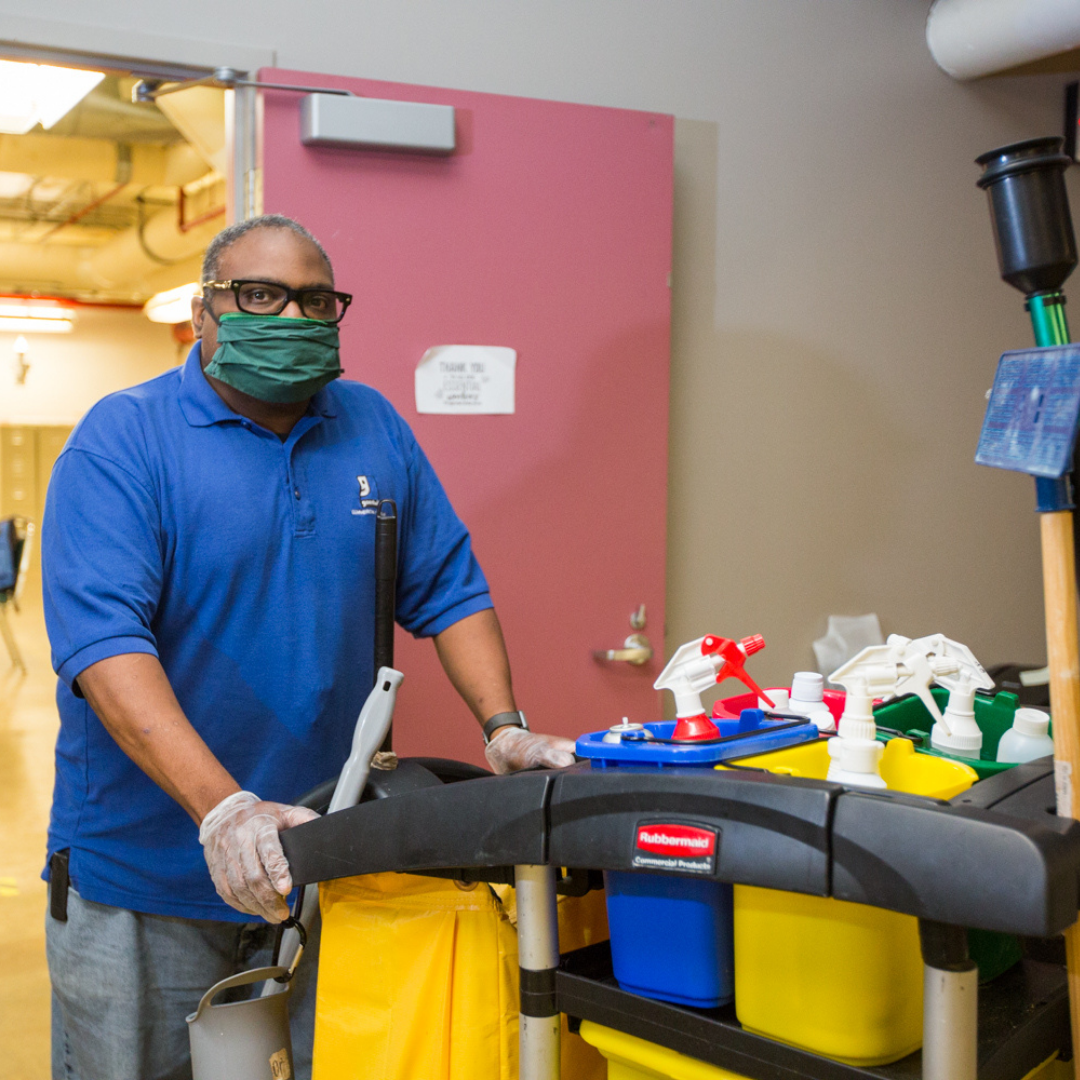 Derrick is regarded as dependable and reliable. He not only does his very best, but he also continuously seeks improvement.
"He has never found a challenge that he would not meet head on," Chris said. "I am inspired to try harder and be better because of employees like Derrick."
Derrick still loves traveling and hopes to go on more cruises soon. He has also continued his daily exercise routine at home but misses going to the gym, which he has avoided since COVID-19 emerged. He still enjoys golfing and bicycling and has taken on a newer crafting hobby, recently building a pool table and a hand-sanitizing station.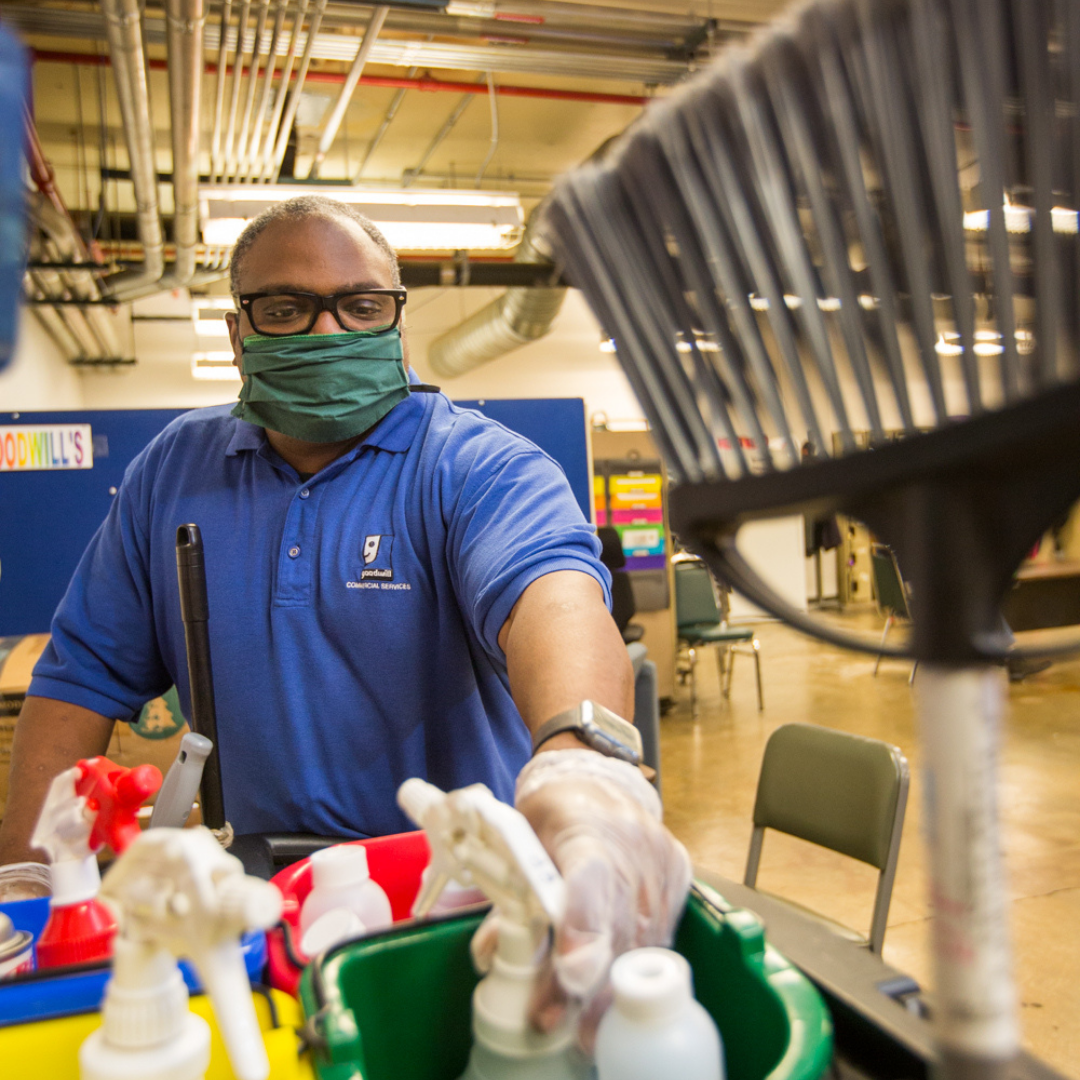 We recognized Derrick in the spring of 2016 with our Barbara Robinson Memorial Award.
Learn more about Goodwill Commercial Services at goodwillbusiness.org.