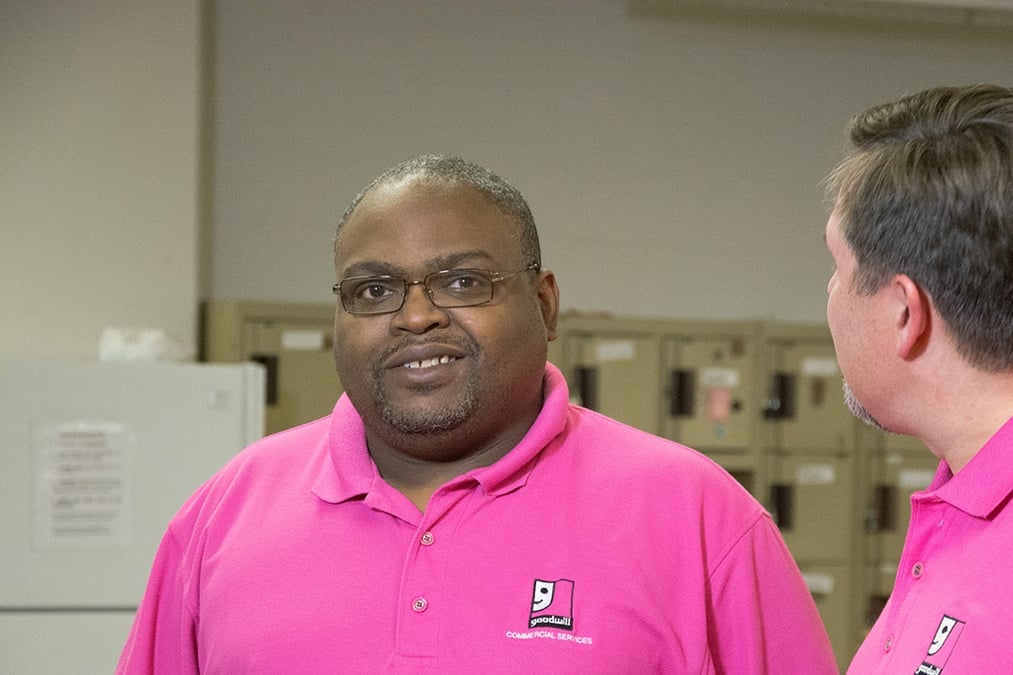 Derrick Powe has been a valued Goodwill employee for more than six years, beginning as a groundskeeper and now working as a janitor for Goodwill Commercial Services.

Derrick displays an amazingly bright smile that illuminates any room he enters. He is a role model in the workplace. His coworkers and supervisors at the Major General Emmett J. Bean Federal Center [referred to as Building One] have nothing but great things to say about him. The quality inspector at Building One stated, simply, "I am a Derrick fan."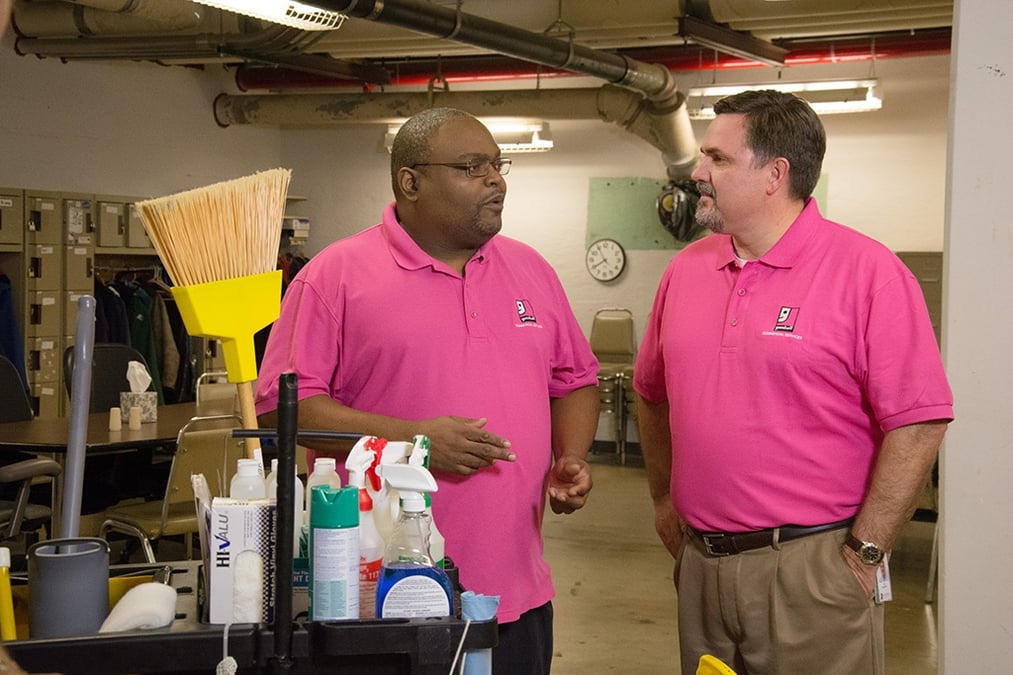 He is described as a kind and loving people-person who stands up for what is right no matter what. Rod Lange, Building One site supervisor said, "Derrick has perfect attendance. He is the most dependable, reliable employee that we have and he does his job extremely well."
Derrick not only does his very best, but he continuously seeks improvement. He enjoys and is unafraid to learn different things. Knowing that he plays a part in his own employment development, he set a goal to become a backup team leader and took the initiative to speak with his immediate supervisor about accomplishing it.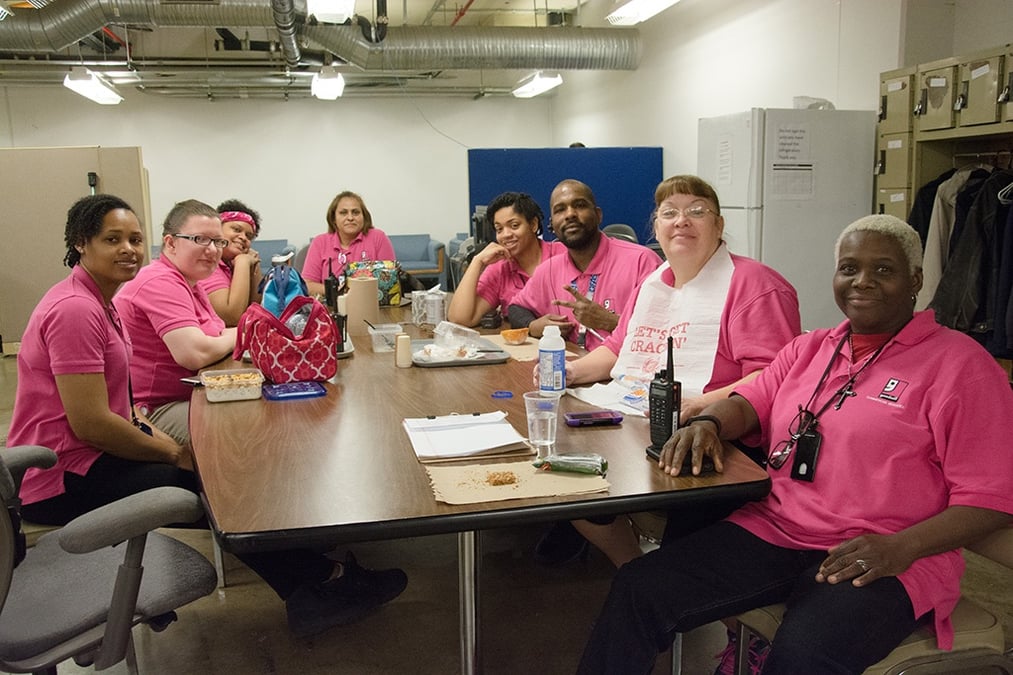 In his personal time, Derrick enjoys many things, but he loves traveling most of all. He has been on three cruises since 2012. He also enjoys going to church, golfing, bicycling, bowling and going to the gym after work. A recent improvement he incorporated into his daily living is exercise. He has been persistent in spite of barriers and has also lowered his health risks thanks to his new habits of healthy living and exercise.
In 2015, Derrick was chosen for the SourceAmerica's Member Spotlight, featuring the theme "I Choose Work." Derrick's response was, "I choose work because … it makes me feel better. I go to work, I pay taxes, I will retire. I feel good!"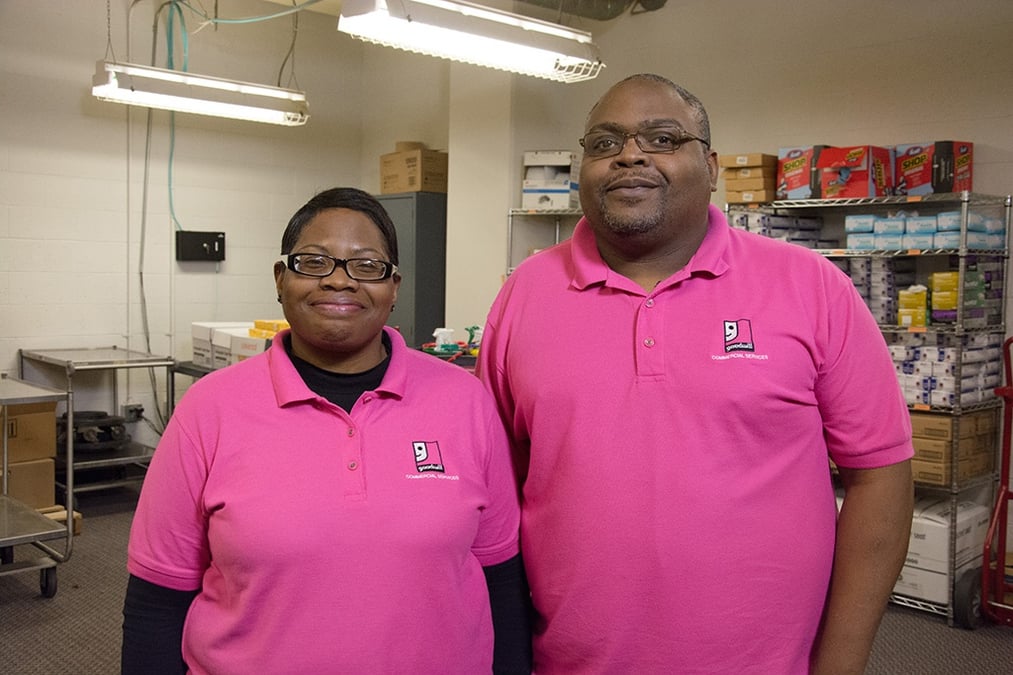 Additionally, in response to the 2015 National Disability Employment Awareness Month's theme "My Disability is One Part of Who I Am," Derrick said, "I agree – I come to work. I play golf. I bike. I exercise. I do and like a lot of things!"
We recognized Derrick in the spring of 2016 at our Annual Awards Breakfast. He received our Barbara Robinson Award and talked a little about what he does on a day-to-day basis.