In 2008, suffering from debilitating depression, Frank Farmwald found himself homeless and unable to keep a job. His condition became so severe it required him to be temporarily institutionalized. He then entered a transitional housing program as he learned to manage his depression.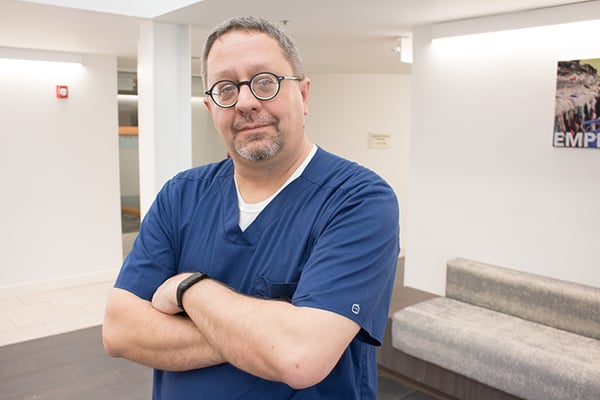 In May 2016, Frank was connected to the Goodwill store in Lafayette as a volunteer through IMPACT, a job training program. He did so well as a donation attendant that the store hired him. He started working with a career and life coach, also known as a Goodwill Guide, to receive help enrolling in a Certified Nursing Assistant (CNA) course.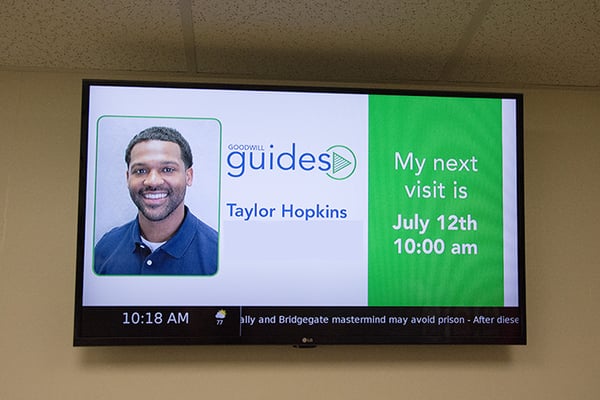 "Taylor, my Guide, helped me acquire the funding I needed to pay for my CNA course," Frank said.
After completing the CNA requirements, Frank was offered a full-time position at the assisted living, rehabilitative and long-term care facility where he performed his clinicals. His responsibilities include getting residents up and dressed in the morning, helping them eat, go to the bathroom and prepare for bed.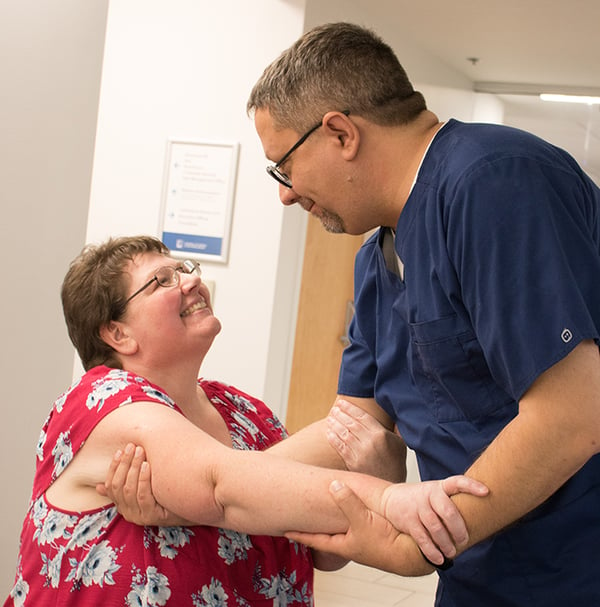 "Most of our residents are used to doing things on their own so my goal is to help them feel empowered rather than dependent," Frank said. "I enjoy working with people."
Frank plans to enroll at the St. Elizabeth School of Nursing in Lafayette to further advance his education and career.