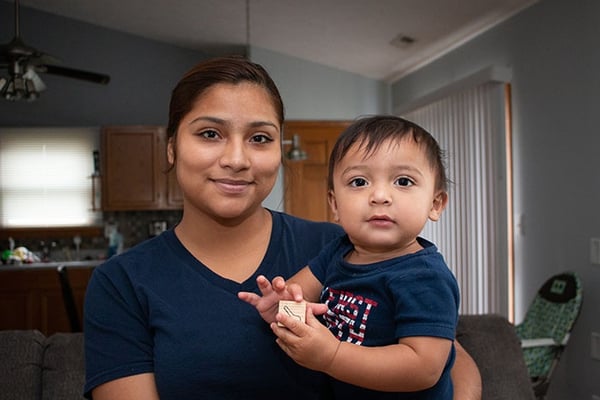 Jessica Posadas was finishing her senior year at Crispus Attucks High School when she learned she was pregnant with her son Byron, now one year old. She was one of only two students selected for a Simon Foundation Scholarship. Jessica kept her sights set on her goals and leveraged her support systems to ensure she stayed on track with her education.
In addition to a supportive husband and family, Jessica enrolled in Goodwill's Nurse-Family Partnership for guidance. The program pairs first-time, low-income moms with a nurse home visitor who teaches women how to have a healthy pregnancy and care for their child after he or she is born.
Gloria, Jessica's nurse, taught her how to care for herself, including healthy eating habits and what to anticipate during her pregnancy. Gloria also connected Jessica with Andrea, a Nurse-Family Partnership Guide. Nurse Guide Consultants are career and life coaches who help program participants set and achieve educational and career goals.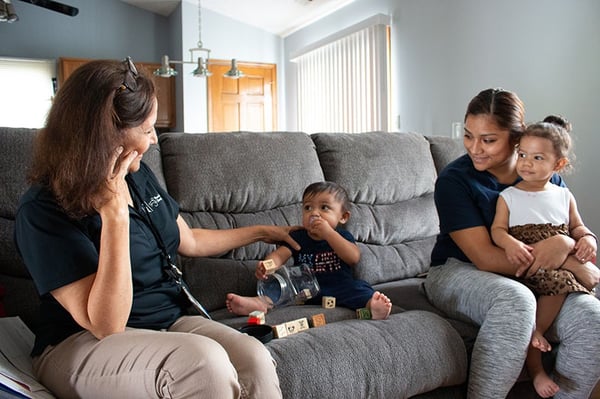 Andrea helped Jessica enroll in dental assistant school. First, Andrea contacted different schools to see which ones would accept Jessica's scholarship. She also organized a tour for Jessica at Indianapolis Dental Assistant School, where she ultimately enrolled. She will earn her certification upon completion of the coursework in November.
"When I first started working with Nurse-Family Partnership, we were living with my in-laws, but now we have our own house and support ourselves," Jessica said.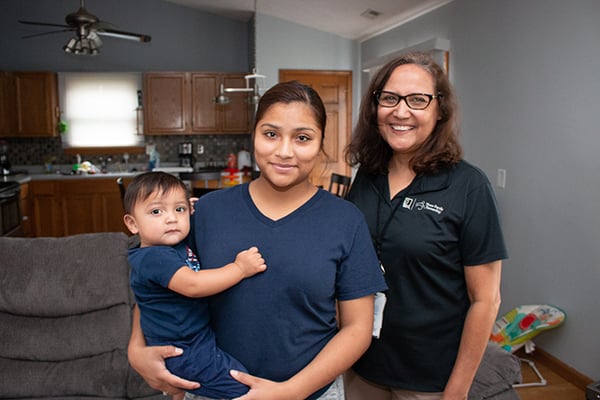 She looks forward to completing the board exam and finding a job in the dental field.
"Jessica puts Byron first but she also knew she needed to use her scholarship, or else lose it," Gloria said. "She took the initiative to seek out help and will soon accomplish her career goal."
Learn more about Goodwill's Nurse-Family Partnership at goodwillindy.org/nfp.