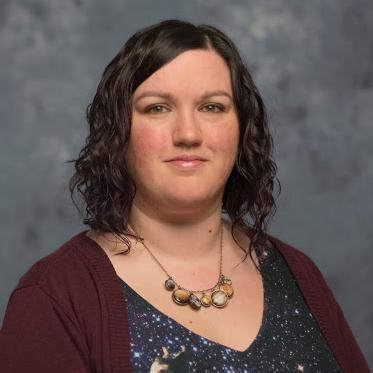 One of the great things about working at Goodwill of Central & Southern Indiana is the variety of career opportunities. From retail to education, to health care and support staff – many paths exist for you to build your career at Goodwill. No one knows this better than Anna Scott, Goodwill's Corporate Payroll Manager.
This year, Anna celebrates her 22nd year with the organization! But she didn't begin her career in the payroll department. In 2001, she joined Goodwill as a retail cashier. Over the next few years, she worked her way up to Supervisor and then Assistant Manager. By 2008, she was promoted to Site Leader and particularly enjoyed her new role's office responsibilities, including opening and closing the cash registers, creating schedules and tracking inventory.
"I've stayed with Goodwill this long because it's a great organization with great people and opportunities," Anna said. "I like that every day is different and presents new challenges and opportunities, which is great for a problem-solver like me."
She had applied for a payroll position but was not initially offered the role, so she used the opportunity to build on the skills she would need to advance professionally. She took advantage of financial classes offered by Goodwill as well as Goodwill's tuition reimbursement program, which she used to complete accounting courses at Indiana University-Purdue University Indianapolis. She also worked with retail leadership to identify areas for continuous improvement and enhanced safety and enrolled at the University of Phoenix in 2010.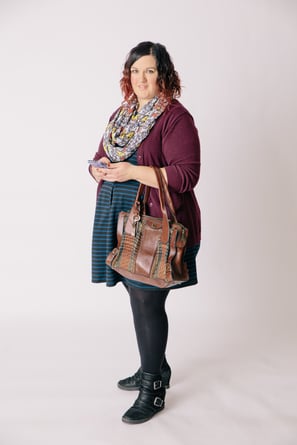 With new skills and experiences under her belt, Anna reapplied for a payroll position in 2011 and was offered the role of Payroll Specialist. She was subsequently promoted to Payroll Supervisor and later to Payroll Manager, which is the position she maintains today. She also earned her degree in 2017.
Her primary responsibility today is ensuring that employees are paid correctly, but she also manages the overall payroll process and is involved in various other projects, including the rollout of DailyPay and the launch of an improved Workday experience. Anna is also the central office's resident baker and enjoys treating colleagues to her tasty confections.
"If you want to advance at Goodwill, take advantage of the professional development opportunities available to you and keep trying," Anna said. "Expanding your knowledge and experience and building relationships will go a long way."
In addition to professional development opportunities, Goodwill offers employees a number of desirable benefits, including:
403(b) retirement match percent
Health, dental, and vision insurance
Free mental health and nurse health coaching services
No-cost life and disability insurance
Employee discount program(s), including 20% off at retail stores
Generous PTO and paid holidays
Competitive pay with internal promotion opportunities
Parenting and sabbatical leave programs
Some positions eligible for the federal Public Service Loan Forgiveness program
Raise-your-hand culture fosters professional and personal growth
Check out current job openings at goodwillindy.org/careers.