It's apparent within minutes of meeting Verdell Evans that she has a burning desire to succeed. Previously, she was fueled by negative influences and destructive choices. She left home at a young age and used and sold drugs. She was incarcerated twice, serving nearly 18 years in prison. Having fulfilled the terms of her sentence and parole, Evans is now blazing a trail that she had never thought possible.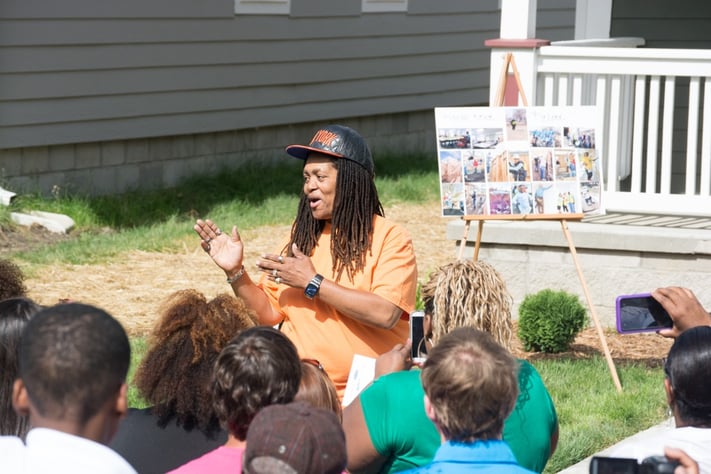 "In prison, I came to a turning point where I knew I wanted to change and make a difference in my life," Evans explained. "It was hard at the beginning, starting over. I didn't have anything, but I didn't complain. I felt blessed just to be out of prison and working on a new life."

In November 2013, Evans began working as a janitor at Goodwill's Westside outlet store. When Evans met Kent Kramer, Goodwill's Senior Vice President and COO, at a job-readiness focus group, she was homeless, living at a shelter and trying to save money for rent.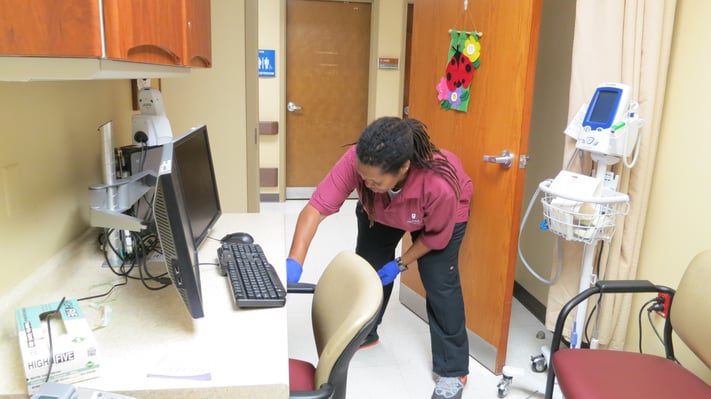 "Right away, Verdell stuck out," Kramer said. "The way she talked about liking her job and being good at it made an impression, so I gave her my business card and a challenge. If she stuck with her current job for 90 days, and if she was in good standing with her attendance, productivity and other benchmarks, we would talk about some next steps."

Despite the difficult (but welcome) transition from prison and an unstable housing situation, Evans successfully met Kramer's challenge, so she called him.

"I'd received good reports about her," Kramer said. "I was impressed. I hand out a lot of business cards, but often don't get the follow-up. She was one who took the time."

Kramer connected Evans to Goodwill Commercial Services. She secured a position at the VA Medical Center, where Goodwill has a contract to provide janitorial services. Evans was soon promoted to Team Lead. When their paths next crossed, Kramer asked her if she had found a place to live and what she'd think about owning her own home.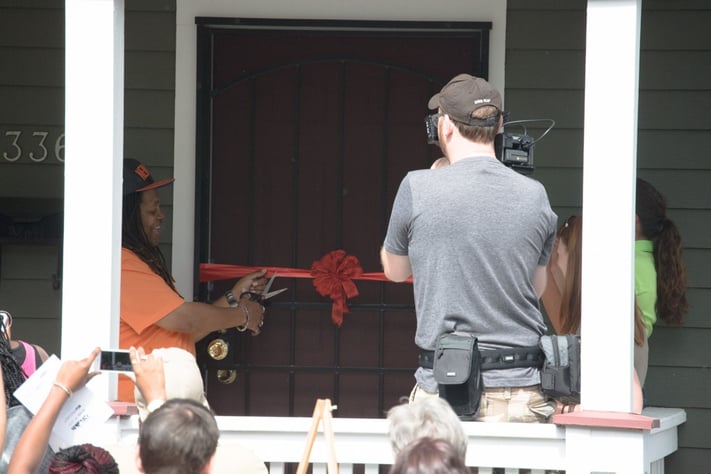 "I'd never owned a home," Evans said. "I just never thought it would be possible because of the life I was living before."

Kramer encouraged her to complete an application for Habitat for Humanity. She was nervous about the background check, thinking her criminal history would hamper her approval, but it didn't.

"The day after Habitat got my application, they told me I was approved!" Evans said. "I was so happy and excited!"

Habitat participants must commit to 300 sweat-equity hours consisting of financial and homeownership classes, and time spent building one's own home and other homes. Evans moved into her home June 14. Soon after, she hosted friends, family, volunteers who helped with her build and other guests to her home's dedication.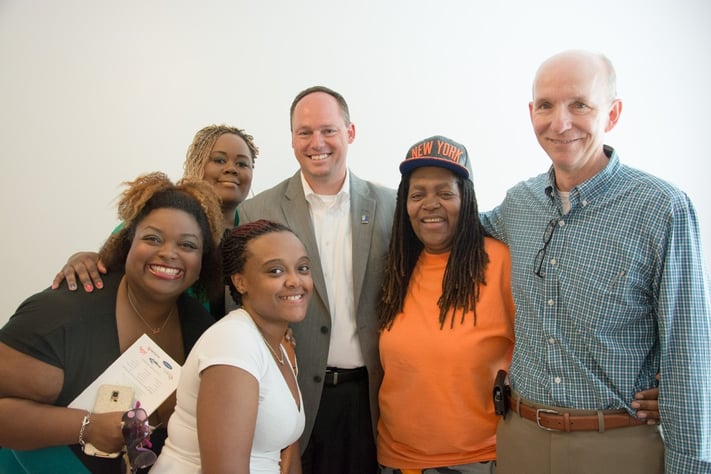 "I love my house — my favorite part is walking up to the front door and realizing it's mine," Evans said.

Evans was recently promoted to Assistant Supervisor at the VA. She wants others to know that there are people and organizations that can help with a fresh start — as long as individuals help themselves by believing and working hard.

"My former life is not even a temptation. Goodwill and Habitat give people like me with a criminal history a chance, and it's a blessing," she said.