Kiersten Manuel, 17, is an active high school senior. Not only does she achieve high grades and take Certified Nursing Assistant and dual credit classes, but Kiersten also participates in girls basketball and track. She is the Chief Financial Officer of her school's student-run coffee shop, a staff intern and a part-time associate at Kroger.
Kiersten admits that it's been challenging to get to where she is today.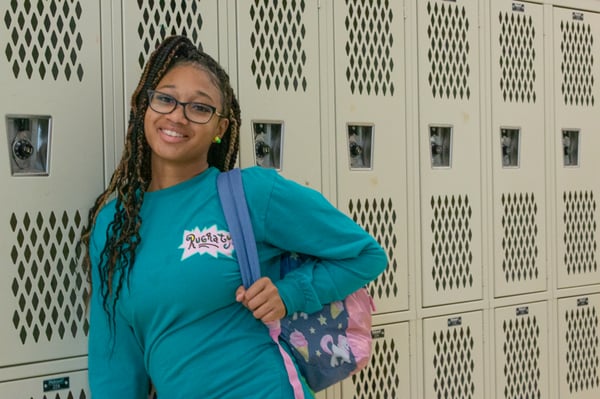 "I was expelled from my first high school as a sophomore for fighting with other students," Kiersten said. "I needed to find a better option for me for school."
A counselor referred Kiersten to Indianapolis Metropolitan, Goodwill's high school for students who are experiencing barriers to their education and are in need of additional support. However, the transition was not always easy. When she first enrolled in August 2018, she continued her habits of fighting.
"I got into a fight a few weeks into school at Indy Met," Kiersten explained. "But instead of kicking me out, a bunch of adults at the school talked to me."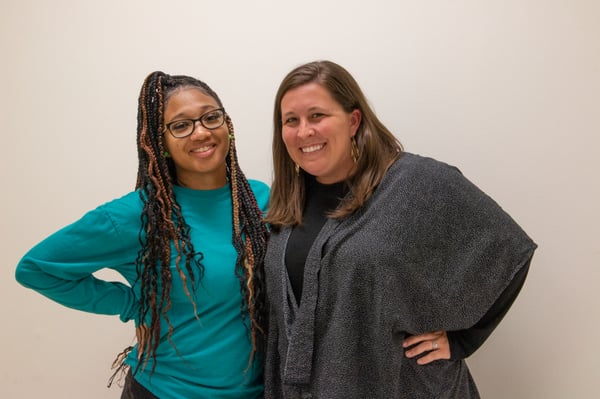 Indianapolis Met uses a restorative approach to behavior management, implementing various social and emotional supports, including providing onsite trauma-informed counselors for students and using conferences to help individuals share their perspectives as well as learn how to discuss their emotions in healthy ways.
"After that one fight, we did a restorative conference with everyone involved," Kiersten said. "My dad; the other student and their family; plus Principal Lear and the school restorative coordinator were all there to help us, and we explained how we all felt. Everyone gets a chance to say what's on their mind without causing any further issues."
Since then, Kiersten has participated in two additional restorative conferences, but she has not gotten into any fights over the last year. She credits Indianapolis Met and their staff for her improvements.
"Indy Met is very student-oriented," Kiersten said. "Teachers pay attention to you, and there are lots of options to keep you on track, like certification and college classes, activities and field trips." Since implementing restorative practices, Indianapolis Met has reduced out of school suspensions by 51% and expulsions by 81%. Graduation rates have also never been higher - last school year, the school's graduation rate was 83%.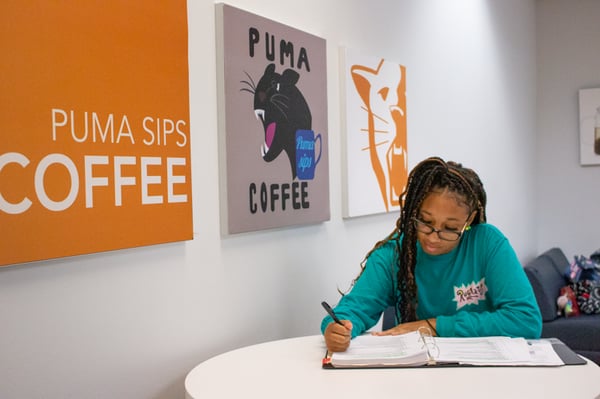 Sheila Dollaske, director of school development and innovation, says that students like Kiersten are the best fit for Indianapolis Met High School.
"Our students deserve incredible teaching, excellent academics and plenty of college and career path options," Dollaske said. "Indianapolis Met is designed to be a best-fit school for students who need additional support, and we ensure they have a post-secondary plan in place."
Kiersten expects to graduate in spring 2020. She hopes to become a firefighter and personal trainer due to all she's learned about health from her Certified Nursing Assistant certification classes.
"You can do anything you put your mind to," Kiersten said. "You just have to believe in yourself and work hard."