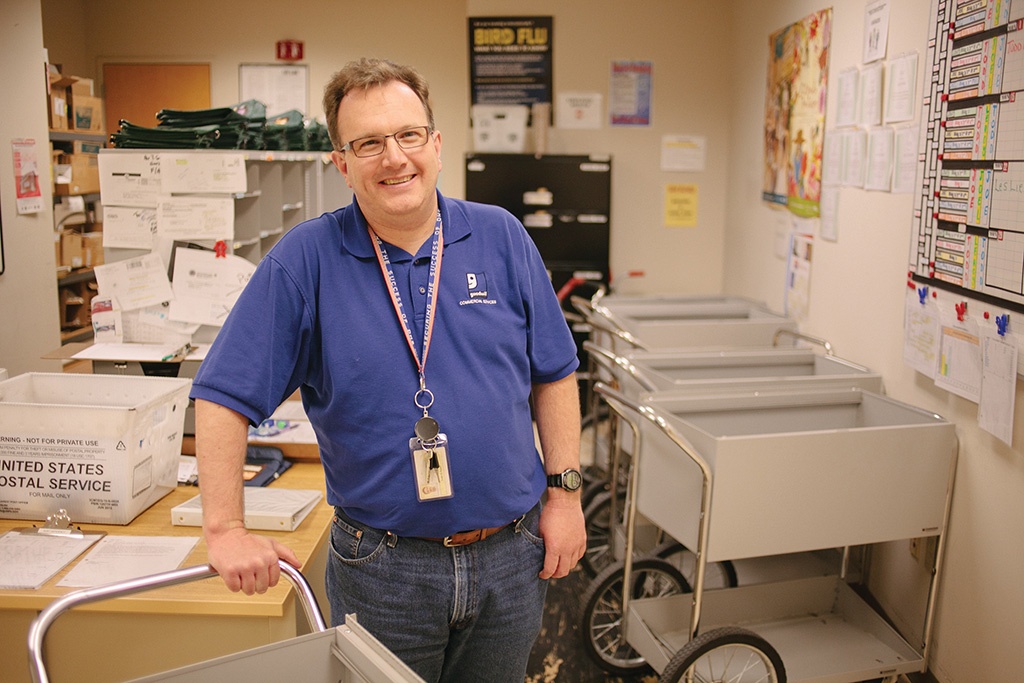 "I learned by working at Goodwill to deal with life and get along with people. I've found a place where I'm comfortable."
Todd Parker works at the U.S. Customs Mail Center, which has a contract with Goodwill through AbilityOne – the federal program that provides employment opportunities for people with significant disabilities.
As a mail clerk, Parker performs all the functions of a post office, from weighing mail to sorting and delivering. In 2012, he handled 500,000 pieces, making deliveries to 40 departments. He had just five errors – far and away a record.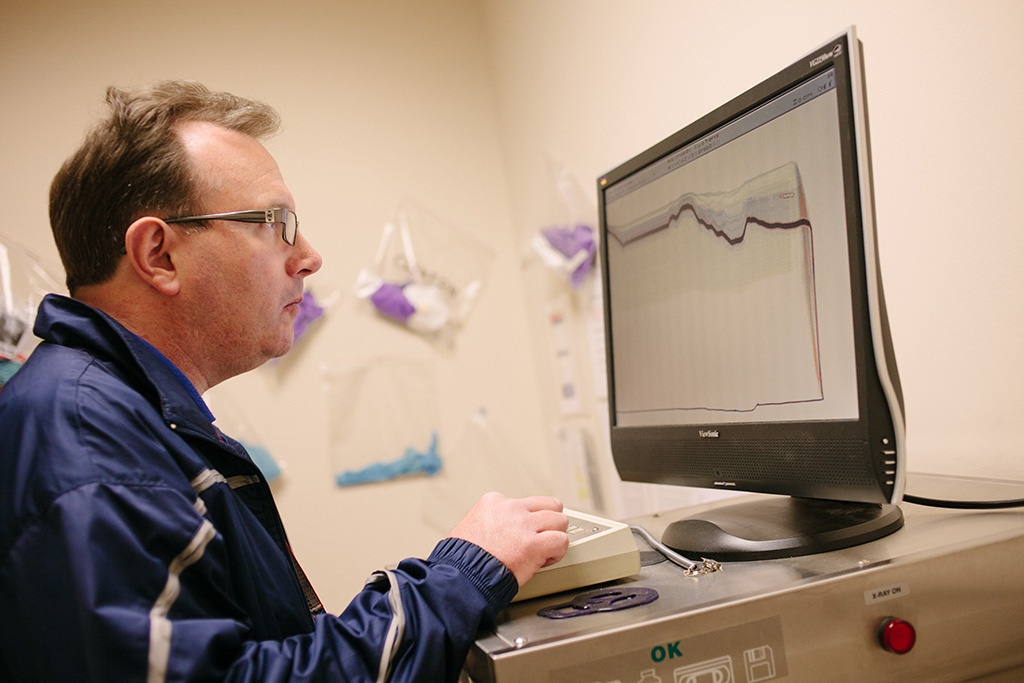 "I recheck my work, and I feel good about that," said Parker. "I have the habit of always going back, checking it and making sure it's good."
When Parker first started, he had a tough time connecting with others. Customer service was a challenge. But he's long since mastered the role, and now he trains employees in customer service and other responsibilities.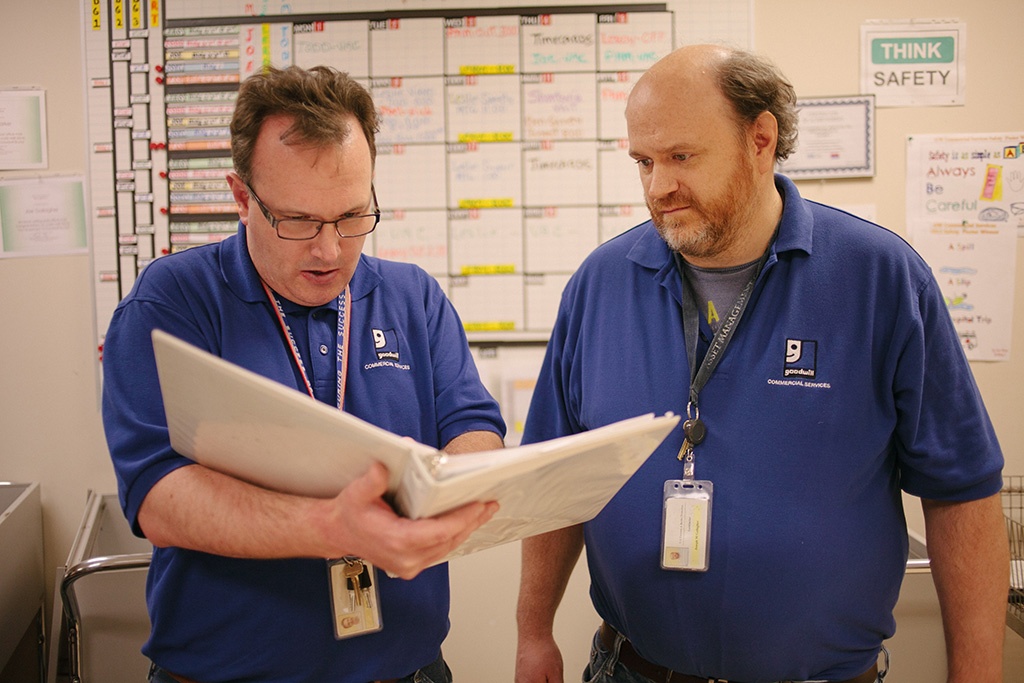 "I was a little shy and uncomfortable helping customers at the window. But I learned if I didn't understand what they had asked, I would ask questions and try to find the information," he said. "Helping train others makes me feel good. I try to help them out and give them suggestions."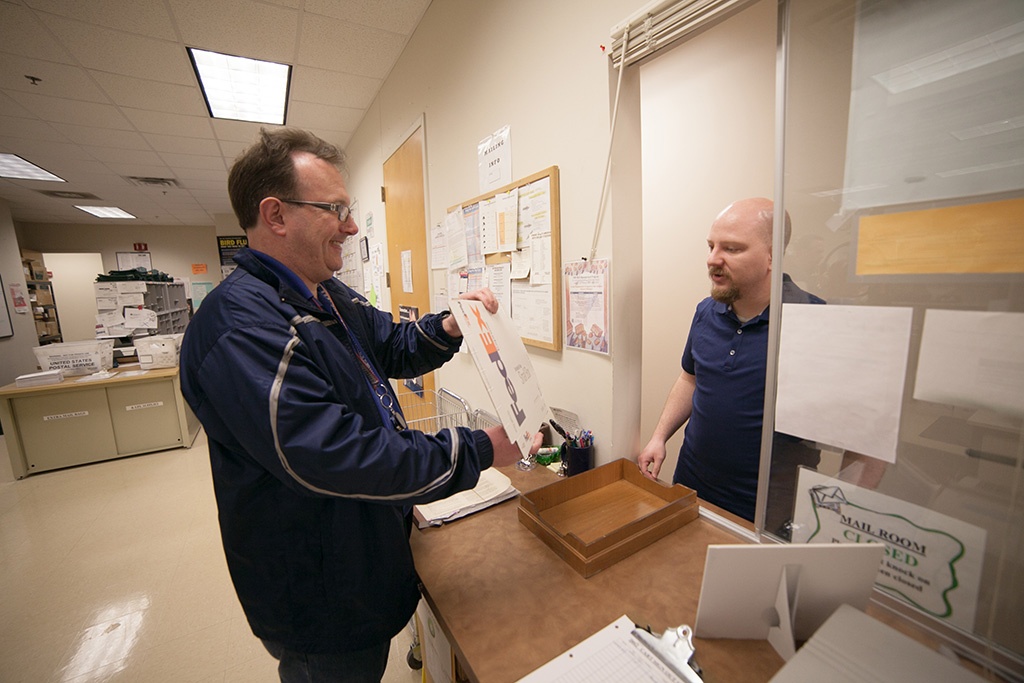 Goodwill means more to Parker than a paycheck. It's where he's grown and built his confidence for nearly 20 years.
"I learned by working at Goodwill to deal with life and get along with people. I've found a place where I'm comfortable," he said. "And I've found peace at work and happiness."
In 2013, Todd Parker was the Barbara Robinson Award Recipient. To honor Todd and share his story, take a look: