Meet Jerry.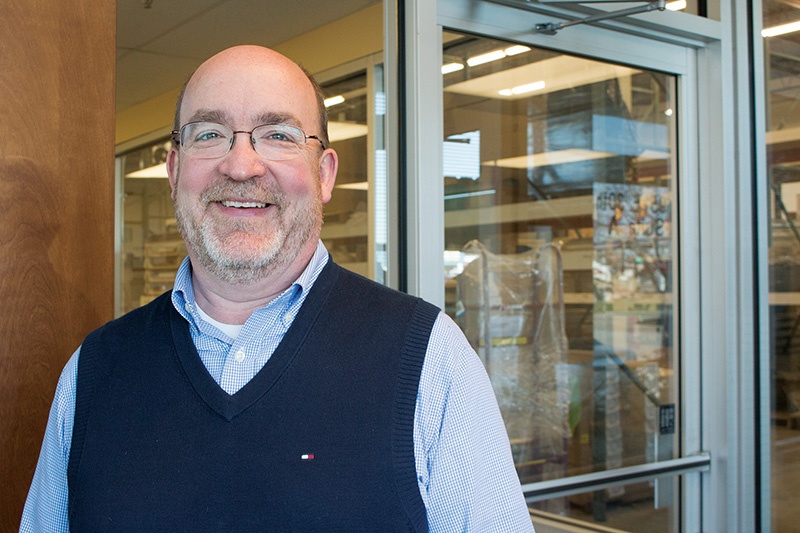 Jerry Jamison is Goodwill of Central and Southern Indiana's resident expert on downsizing with the least stress possible. We took a moment to ask Jerry to share some of the insights he's gained while working one-on-one with hundreds of donors as the Estate Donation Manager at Goodwill.
What advice do you have for people needing to downsize? Do it before you need to and not after. It's much less stressful that way. Plan ahead. Planning early makes a big difference.
How do you help people who are feeling overwhelmed? I arrange for multiple pickups. For houses that are really full, we can clear out one room, then let them sort through another room and remaining items. When they're ready, we can come back. Sometimes individuals find it is easier, emotionally, to do this process in stages, specifically if it is a family going through a grieving process.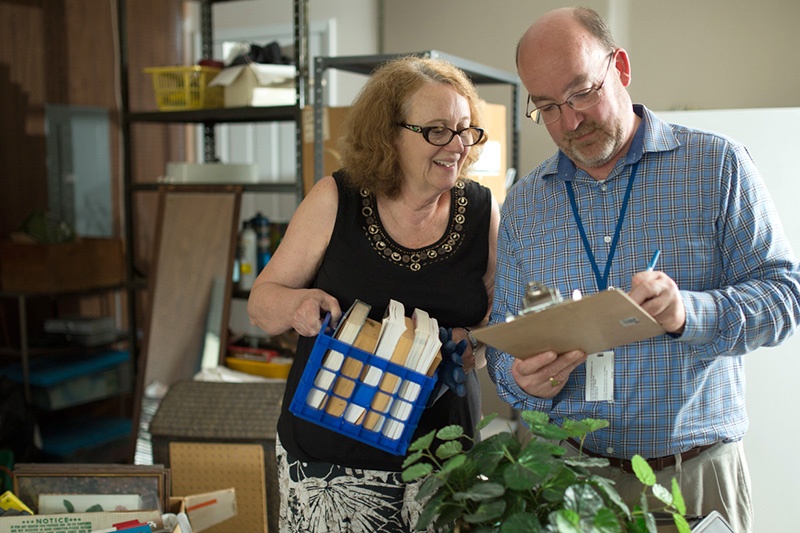 What service are you able to provide and how is it unique? The care and concern that we have for the people we interact with and what they're going through is what makes our Estate Services program unique. Trying to help individuals cope with what they're dealing with, whether it's the loss of a loved one or the struggle of downsizing. We offer personal attention at zero cost, plus a benefit to the community.
What kind of feedback do you get from donors? They're grateful. They're relieved. They love the fact that what they're donating is supporting a good cause. A lot of times it is one sibling that is "stuck" with the responsibility of clearing out a parent's house. We can lift part of that burden and make the transition a little easier.
What do you like about your role? The ability to be a "rock" for people when they're trying to do this. It can be so overwhelming, and I can help direct them on how to get it done. When I moved, I would've loved someone like me to help. When it's your own stuff, it's more difficult. I enjoy helping make it a positive experience instead of a stressful one. Sometimes donors just need someone to listen.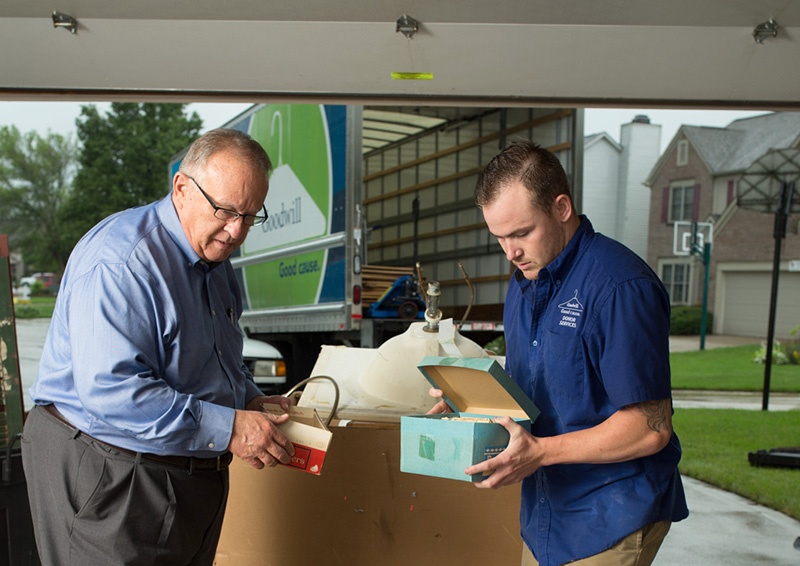 In 2012, Goodwill launched a unique service in central (and now southern) Indiana – free help for individuals looking to donate an estate or a houseful of items because of downsizing during a move or needing to find new homes for loved ones' possessions. Since that time, Goodwill's Estate Services program has become incredibly popular, thanks in no small part to Jerry Jamison, Estate Donation Manager.
How Estate Services works
We conduct an assessment by phone to determine if an in-home evaluation is needed. Then, we'll schedule a convenient time for our team to pick up your items. We'll pack and remove your donations and provide you with an inventory for your records – all at no cost. Donations are tax-deductible.* Learn more about Esatate Services.