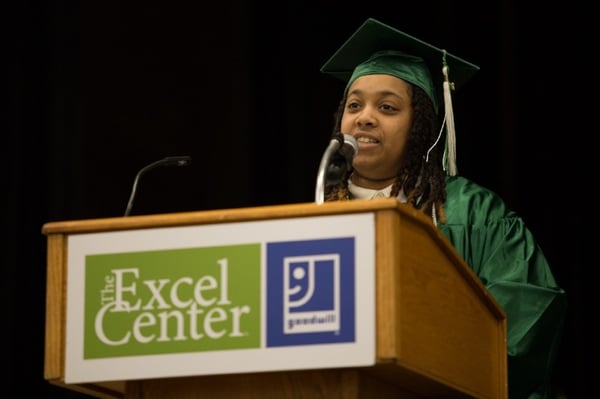 Camree Banks graduated from The Excel Center® West in February 2018. Through her hard work and perseverance, she was able to overcome various obstacles. Her hard work paid off because she graduated Cum Laude and as a 21st Century Scholar. Camree plans to attend college in the fall to study photography, film and production. She shared her story at the graduation ceremony:
"On January 5, 2014, I witnessed my brother's murder. As a result, I dropped out of school to be with my mother. After I lost my brother, I did not care about anything. I started getting into bad situations with people who were a bad influence. I thought that because my brother died early, I was going to follow the same pattern.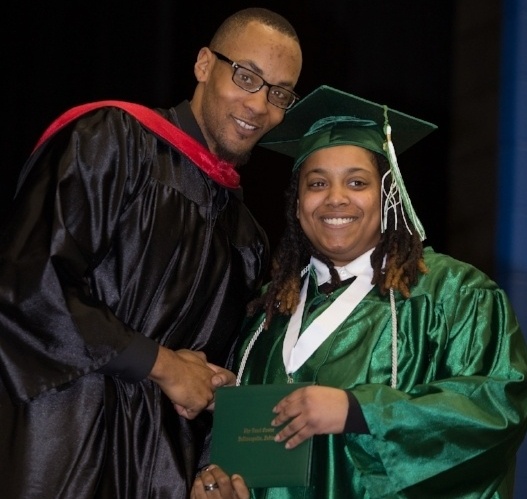 Camree tried to pursue other routes of education, but it did not work out. She thought as an adult, she could not get a high school diploma. She did not think she would ever graduate.
"I thought that I would always be working in fast food. I didn't know anything about The Excel Center until my aunt told me about the program. Everybody goes through obstacles in life, and everybody's obstacles are different. However, you can overcome those obstacles. My momma always tells me, 'Everybody can't shine at the same time because it would be too bright!' You will get your time to shine, when it is the right time. And now it is our time to shine!"
Camree's powerful message is a reminder that whatever life throws at you, it's never too late. At The Excel Center, you can build supportive relationships with both teachers and your fellow students who understand your challenges and celebrate your achievements. Enroll today at excelcenter.org/enroll.