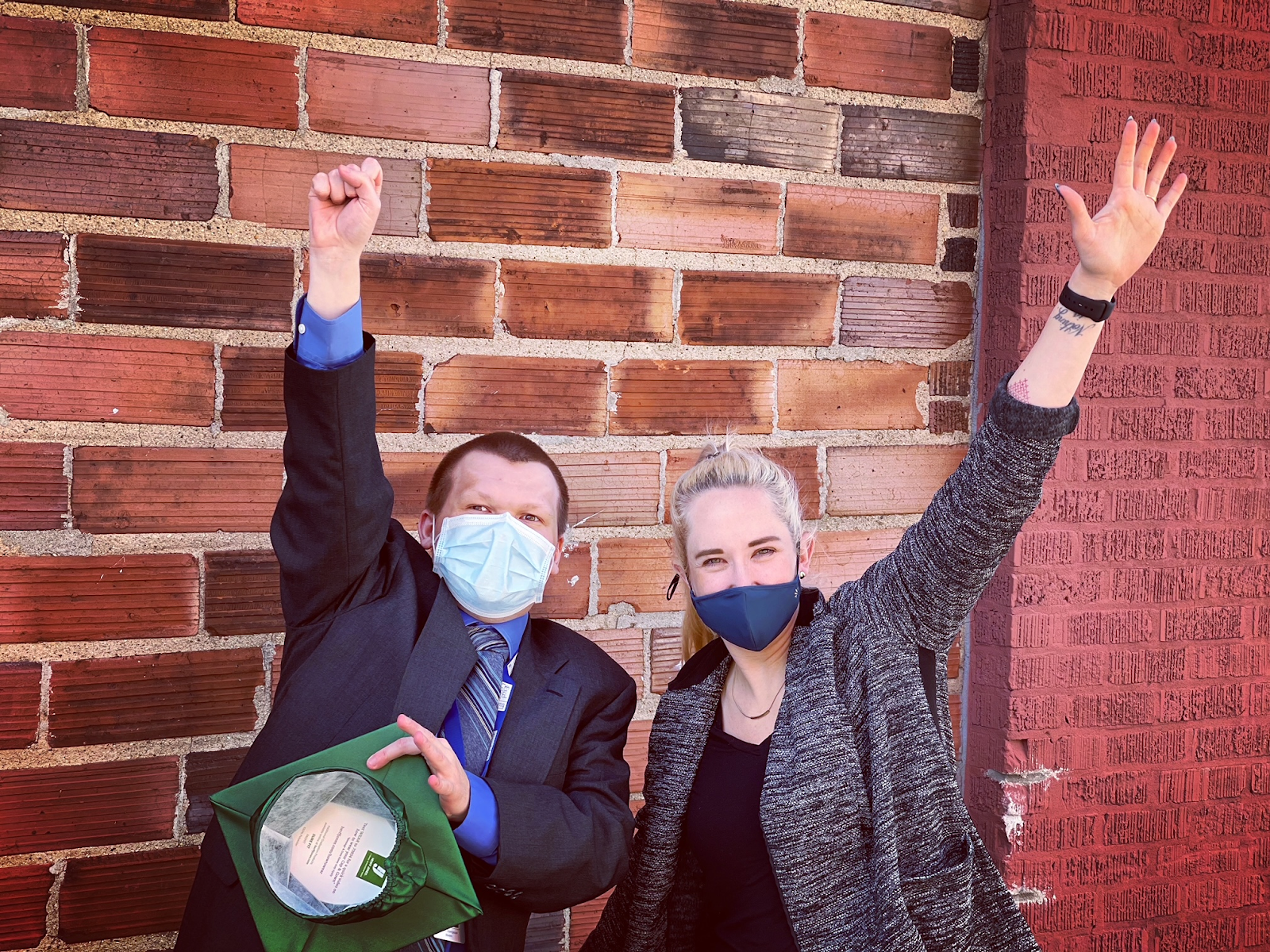 A word you hear often around The Excel Center Ⓡ, Goodwill's high school for adults, is grit. Recently, I met a student who truly embodies this. John Thompson exudes passion into everything he does and preserves regardless of the challenges he may be experiencing, continuously inspiring those around him. I'm honored to introduce you to John and share his story.
As a Goodwill Education Initiatives (GEI) Guide, I first heard about John through the College & Career Specialist at The Excel Center in Shelbyville. She mentioned that we had a very special student who she would like me to work with, describing him as a hard worker and an absolute delight and that I would get to meet him when I introduced myself to the students in the Senior Seminar class later that day.
Whenever I am introducing myself to a new Senior Seminar class, I like to get to the room a bit early to claim a seat and collect my thoughts. As I walked into the room that day, I was surprised to see a student who was already there. This student greeted me with the biggest smile, asked how I was doing and let me know how excited he was for class. I instantly smiled in return and introduced myself. I then learned that this was John, the student my colleague had described to me earlier that day and that his story is as remarkable as he is.
John was born with autism and was non-verbal until the age of eight. When John was about five years old, his dad, who was interested in learning how to play the piano, purchased one for the family's home.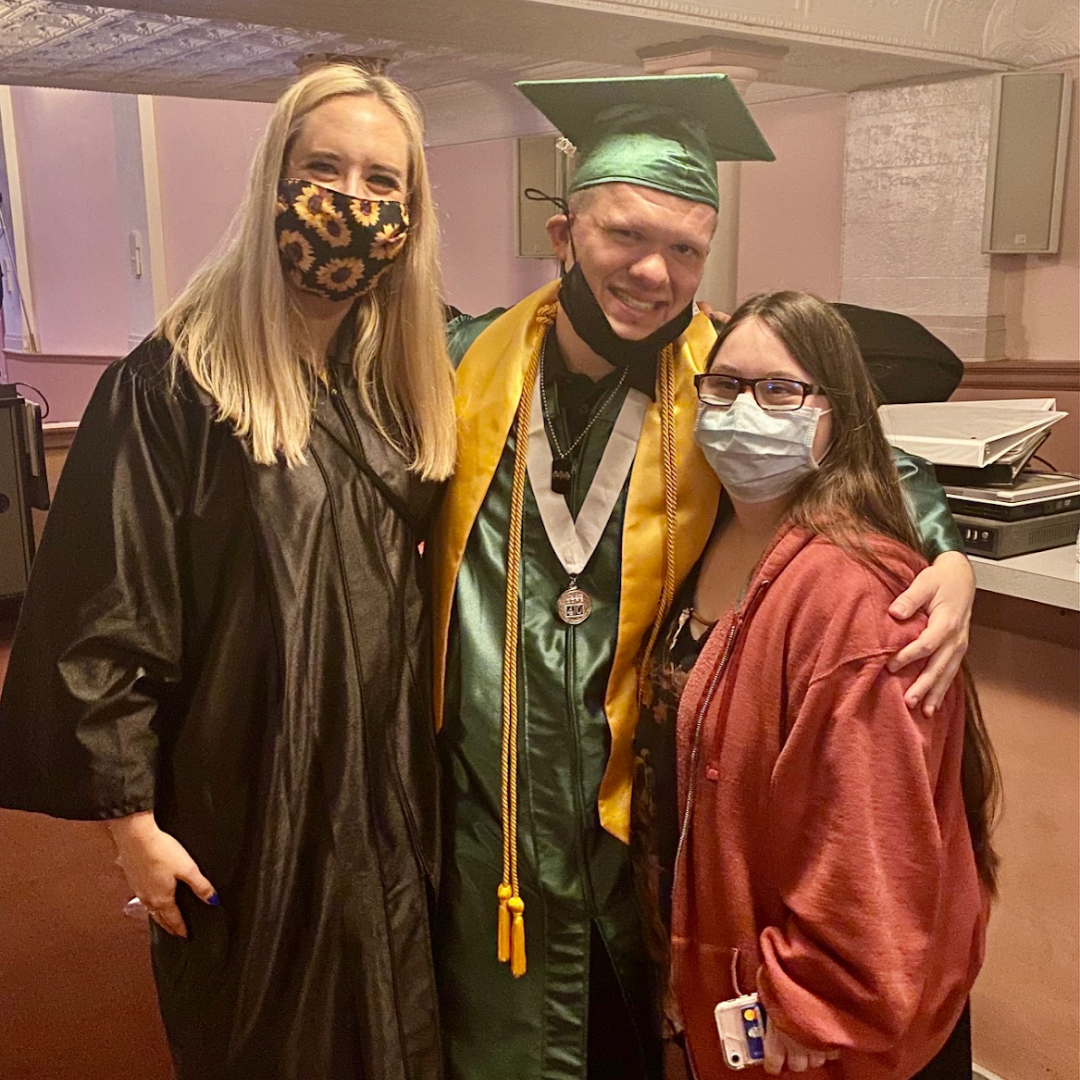 "I was fascinated by the piano my dad brought home," said John. "I always wanted to touch the keys as I walked by it."
John began teaching himself how to play by mimicking the sounds of the keys. Around eight years old, John had mastered the notes and began singing, putting his first words together to the sound of piano notes.
Using music to unlock his potential was only the first step for John. He knew he wanted to earn his high school diploma, but was unsure of himself since he had been homeschooled previously. Once John learned he could earn his high school diploma at The Excel Center though, he knew he had a path forward, even if he felt a bit nervous about attending classes at first. That nervousness did not last long and John excelled academically. In the Spring of 2021, John graduated from The Excel Center, earning his Indiana high school diploma and an industry-recognized certification.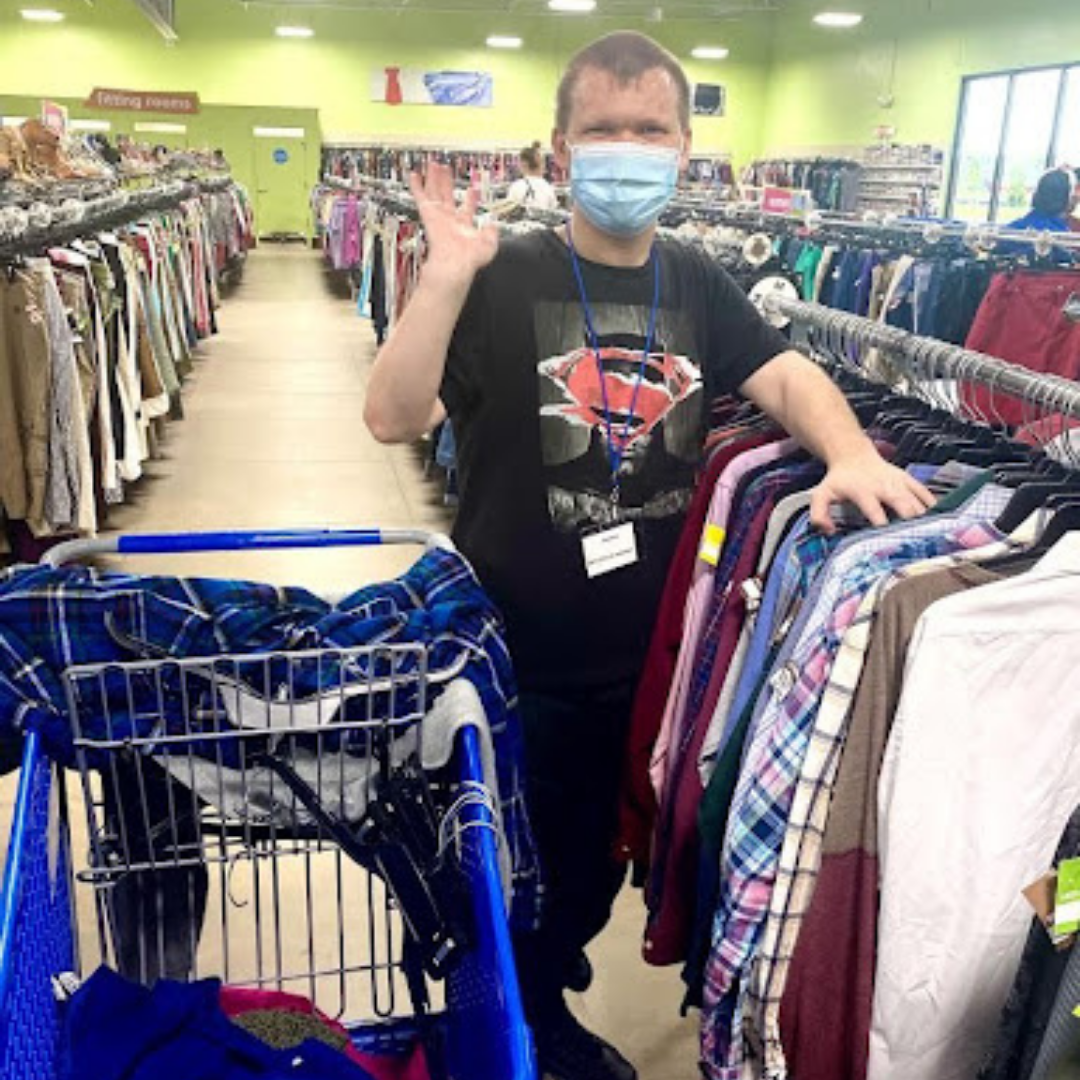 John continues his positive impact by giving back to his community. Previously, John worked at the Shelbyville Public Library and has volunteered extensively at the Senior Citizens Center, the local food pantry and his church. Currently, John works at the Goodwill Retail store in Shelbyville as a retail associate so he can continue serving his community.
"I am excited to continue to work in the Shelbyville Goodwill community and begin to save money for a more stable future," said John.
To learn more about The Excel Center or to enroll, please visit excelcenter.org.