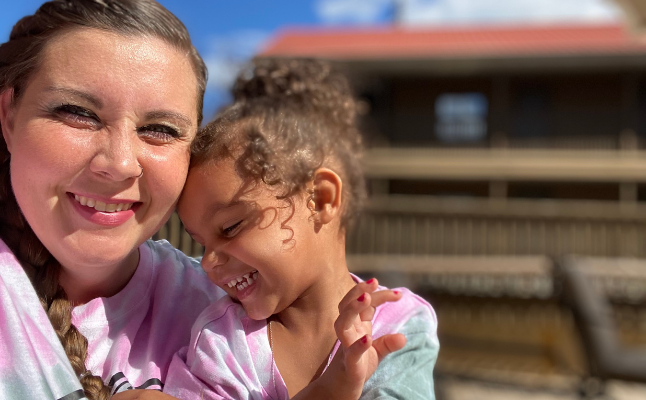 The Children's Learning Center (CLC) by Goodwill of Central & Southern Indiana opened in June 1980 as BridgePointe Children's Academy in response to a growing need for childcare services for children with disabilities. Today, the CLC provides over 10,000 hours of childcare for all children, challenged to gifted, ranging from six weeks old to five years old, which includes more than 150 families each year.
In addition to having a long history in the southern Indiana community, the CLC also has another history to be proud of… a long-tenured staff.
"Approximately 50% of our staff have 10 or more years of service at Goodwill," said Michelle Cissell, director of the Children's Learning Center. "Because of our talented staff, we have been able to stay open during the pandemic and continue to provide high-quality care and serve children and families."
So what is it about the Children's Learning Center that keeps staff members coming back year after year? Sydney Dunn, who has worked at the CLC since 2009, says it's all about the mission.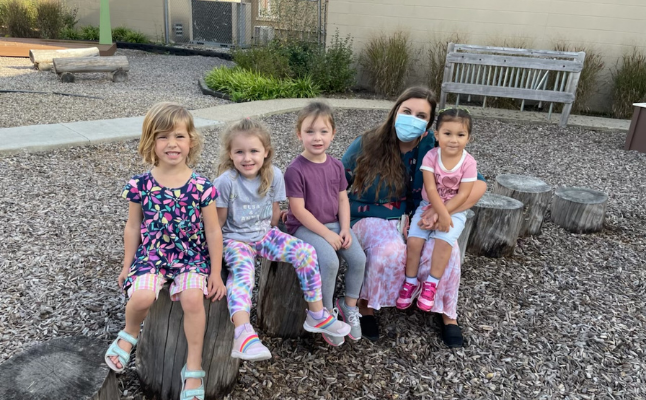 "I really enjoy our mission to see each child as an individual and help them grow and flourish," said Sydney.
Sydney began her tenure at the Children's Learning Center as an assistant teacher and now serves as lead teacher of the preschool classroom. In her role, she helps classrooms that support children from age 3 to 5 until they graduate onto kindergarten.
"We spend a great deal of time with our age groups at the CLC, which allows us to really build connections with both kids and families," said Sydney. "As a teacher, it is helpful to have that amount of time with the children because we can develop their unique skills and build structures that will support them as individual learners."
The Children's Learning Center offers children a natural environment that is aesthetically pleasing, child-centered and rich in a range of materials, including mostly natural items, to promote creativity.
"One thing that sets us apart is the variety of open-ended activities we offer to children," said Sydney. "We provide opportunities for kids to engage with materials they are comfortable with and allow them to express themselves. We have fully wooden shelves and wooden tables so it's cohesive and calming for students."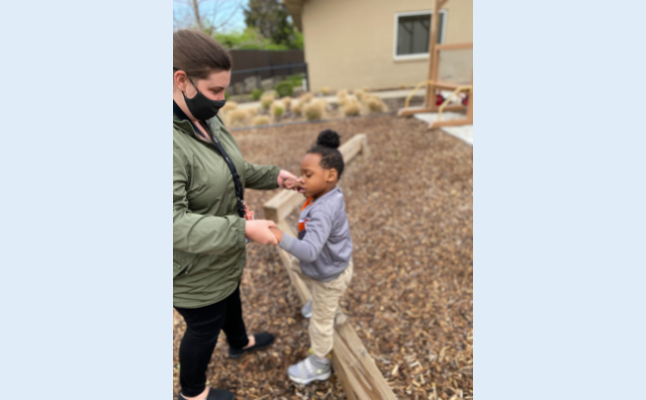 Teachers play a critical role at the CLC by being the child's partner and recognizing many learning possibilities. Teachers listen, observe, inquire, research, document, work together and reflect upon the experiences of the children.
"I think one of the reasons I have stayed at Goodwill for so many years is because we have the support of a larger organization but our community and staff members are very tight-knit," said Sydney. "We talk frequently and problem-solve together to ensure that students are successful."
Sydney has a child development accreditation and is four courses away from completing a bachelor's degree in psychology from Indiana University Southeast.
The Children's Learning Center by Goodwill proudly serves the southern Indiana community and is located just 10 minutes from downtown Louisville. If you are interested in learning more about the CLC, visit goodwillindy.org/clc.