Just 10 minutes from downtown Louisville on the Indiana side of the Ohio River, Goodwill's Children's Learning Center is the only child care provider in the region that holds the distinction of National Early Childhood Program Accreditation (NECPA). The Children's Learning Center is a preschool serving children ages 6 weeks to 5 years old.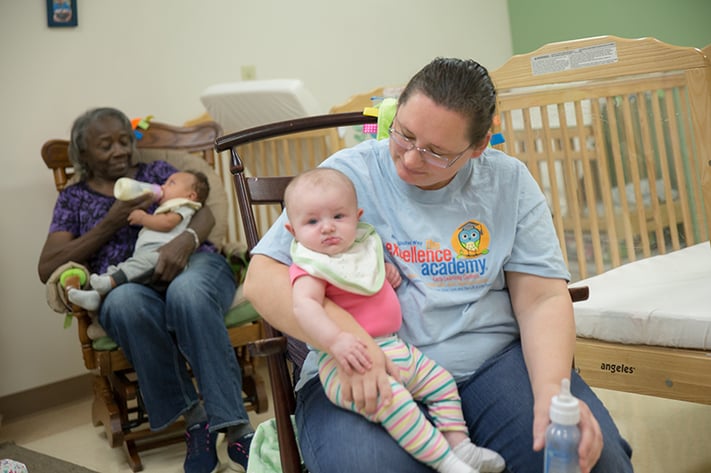 "Our services set us apart from other child care facilities, allowing us to help all children, challenged to gifted, to reach their full potential," said Michelle Cissell, Child Care Director at the Children's Learning Center.
The Children's Learning Center is a Paths to QUALITY Level 4 (the highest possible rating) child care provider. Paths to QUALITY is Indiana's statewide rating system for early care and education programs. All Lead Teachers at the Children's Learning Center hold a degree or certification. The preschool is also a designated United Way Excellence Academy.
"Our educational approach promotes exploration, observation, questioning and discussion among children, and encourages teachers to be co-collaborators rather than instructors dictating a rigid curriculum," Michelle said.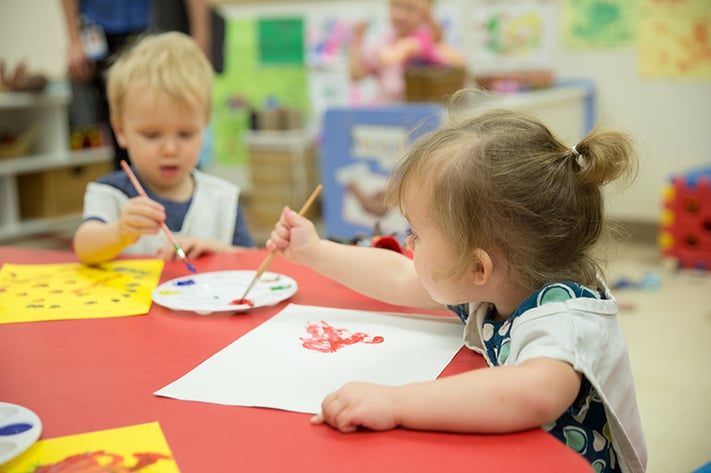 Through a collaboration with the Southern Indiana Rehabilitation Center, the Children's Learning Center offers a wide variety of services to ensure that children and their families get the help they need to become healthy and self-sufficient. Services offered include educational seminars for professionals as well as consulting and counseling to families and children who are experiencing behavioral issues. Speech, occupational and physical therapy are also available.
To inquire about enrolling your child, or to request a tour of the Children's Learning Center, click the button below.