From navigating new Zoom classrooms to grading homework late into the evening and planning lessons over the weekend, teachers continue to put their students first and be heroes in our communities. To celebrate these hardworking individuals, since 1984, the National PTA® - which is comprised of millions of families, students, teachers, administrators, and business and community leaders - has designated one week in May as a special time to honor the men and women who lend their passion and skills to education.
Goodwill of Central & Southern Indiana joins the millions of others around the country in celebrating and recognizing the educators who continue to make a difference in students' and families' lives. Nearly 400 teachers and education support staff are employed in Goodwill's education division, which includes The Excel Center® and Indianapolis Metropolitan High School.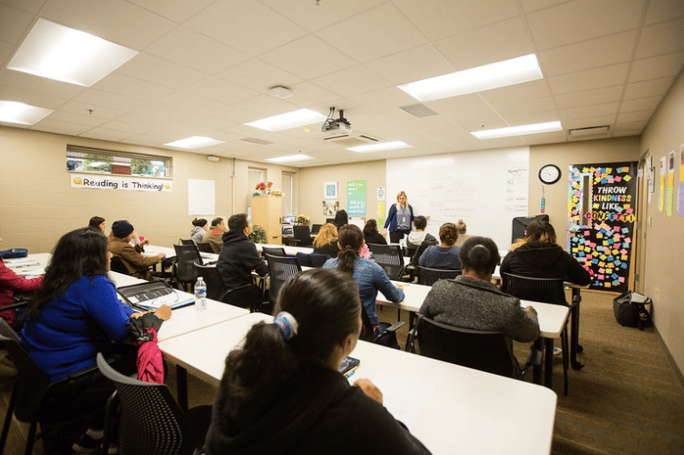 "Our organization currently serves nearly 5,000 students and their families through education initiatives," said Betsy Delgado, Vice President of Mission and Education at Goodwill of Central & Southern Indiana. "Teachers, support staff, and central office teams all work tirelessly throughout the year to change student lives, as well as make a ripple effect in the lives of the generations that follow them."
The Excel Center is Goodwill's one-of-a-kind high school for adults. In addition to supporting adult students as they work towards earning a high school diploma, The Excel Center provides support services such as on-site child care, transportation assistance, college credit and industry-recognized certification courses – all at no cost. Since 2010, over 5,000 students have graduated from The Excel Center, and 99% of those graduates earned a certification or college credit.
One recent graduate, Alejandra Valencia of Marion County, paid special tribute to her teachers while giving her commencement address:
"To the staff at The Excel Center, we say thank you! Thank you for all you have done to help us succeed. One of the biggest reasons I didn't graduate from a traditional high school originally was because I didn't have a supportive family. Coming to The Excel Center changed all that for me... They became my family who encouraged and supported me from day one."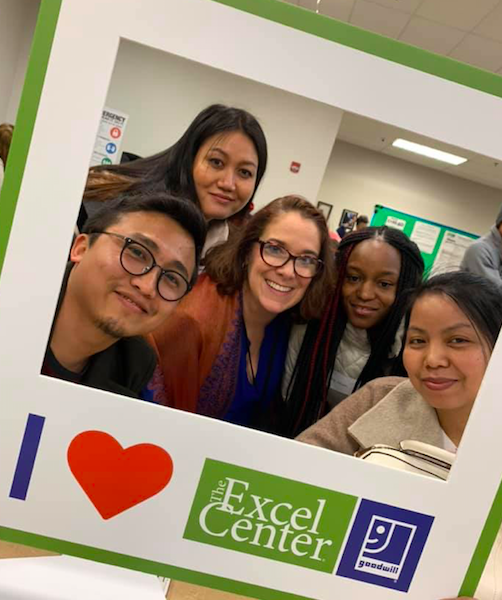 In addition to The Excel Center, Goodwill also operates Indianapolis Metropolitan High School, a best-fit school for traditional age students who are experiencing circumstances that may present a barrier to education. Barriers may include teen pregnancy, teen parenting, involvement in foster care, homelessness, identified for special education, or involvement with criminal justice. Since 2004, Indianapolis Met has served thousands of students across Marion County and offers unique wraparound supports to ensure success, such as on-site child care, family empowerment coaching, job placement services and one-on-one support.
Senior Zoey Lewis, Class of 2020, currently attends Indianapolis Metropolitan High School but is already enrolled in Indiana University to study law later this fall. Lewis, who is also an Indiana University Groups Scholar, says one of her favorite things about Indianapolis Met is its design to meet individual student needs.
"The teachers are all great," said Lewis. "What I like about Indy Met is it's small, which allows you to connect with your teachers and learn more."
Indianapolis Met serves nearly 300 students each year and places an emphasis on ensuring students enroll in college or enter into a career that offers a living wage post-graduation.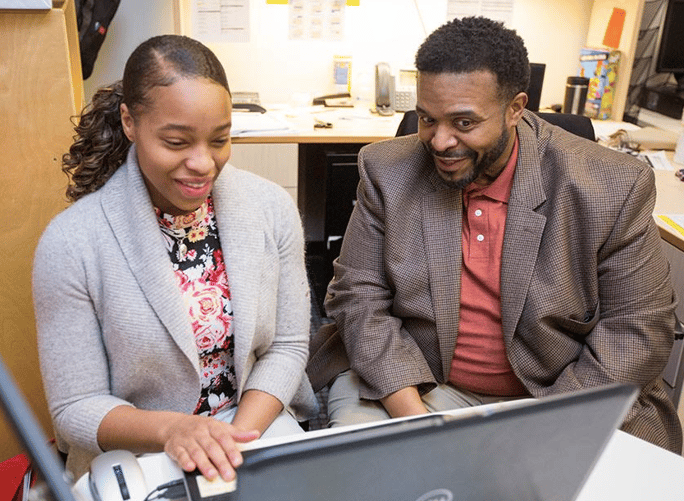 Goodwill's teachers and education support staff members continue to make a difference in student lives, even amid the coronavirus outbreak. In early March 2020, all 16 schools adapted quickly to the global health guidelines and moved to a remote learning curriculum so students would not miss even a day in their educational journey. In addition to those alterations, staff members have also been dropping off meal packages and necessary supplies - including laptops - to student houses, in an effort to provide continuous support and stay connected to families.
"Teacher appreciation does not just last one week at Goodwill," said Delgado. "We would like to acknowledge the amazing work being done at our schools all throughout the year. It truly is remarkable the lengths they will all go to serve our students and their families."
To learn more about Goodwill's high schools, visit goodwillindy.org/education.