As a small city in rural, southern Indiana (population <7,000), Scottsburg has the same challenges larger cities have but fewer resources available to address them. Of the 12% of Scottsburg residents who didn't graduate from high school, an astonishing 44% over the age of 25 live below poverty level. Other common barriers include criminal history, addiction and homelessness.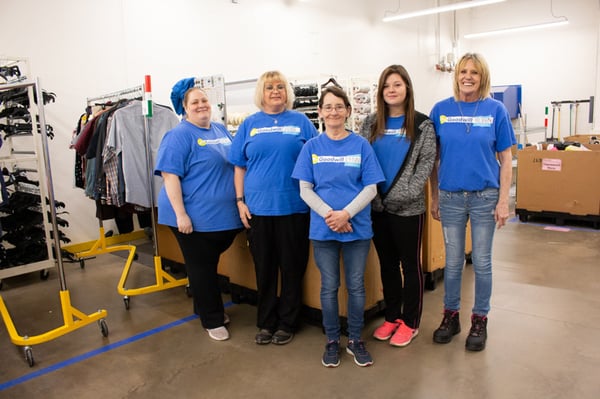 "After my daughter passed away, I was devastated and didn't know how to cope with my grief," Robin Bellamy recalled. "I ended up getting into trouble and going to prison for two years."
Although she earned her GED while incarcerated, Robin struggled to find work after she was released. "Nobody wanted to hire me because I'm a felon," she said.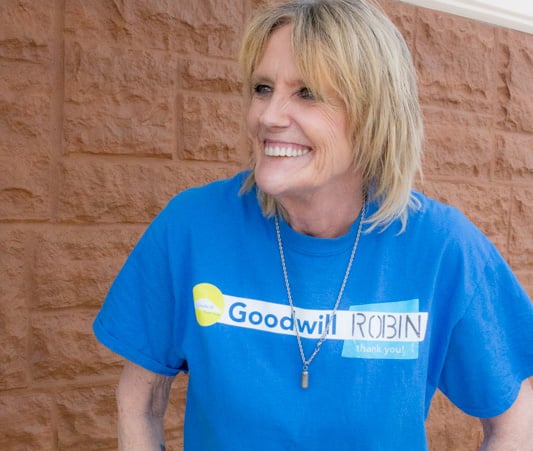 After hearing that Goodwill considers applicants with a criminal history, Robin applied at the Scottsburg store and was offered a job. It's been two years since she started as a part-time cashier. She has since learned all of the various roles of an associate.
"Robin was upfront with us about her challenges," said Crystal Johnson, Site Leader at the Scottsburg Goodwill. "We're all about second chances. We want to be a positive force in the community."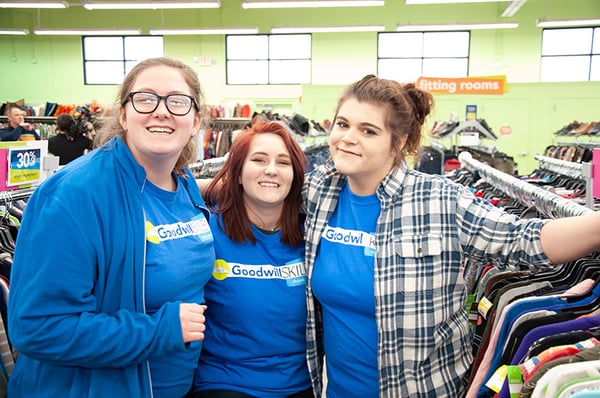 In addition to employment, the store has provided employees with transportation, food and even helped them secure housing.
"I didn't think I would be able to get an apartment with my criminal history," Robin said. "But Crystal contacted a local complex that she has a relationship with, and I got approved."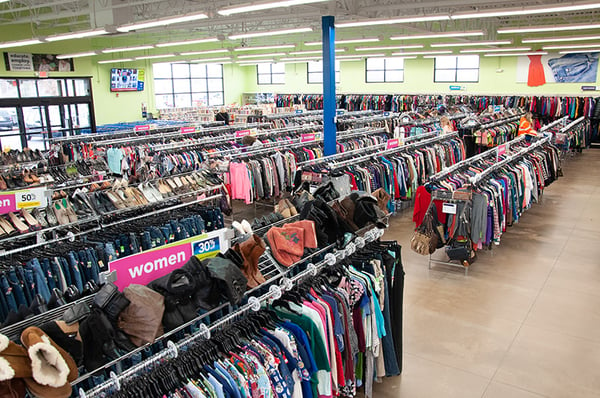 In June 2018, the Scottsburg store moved to a new location — a space twice as large as its previous home, with the capacity to staff twice as many employees, which means even more opportunities.
"My co-workers are like family," Robin said. "They're what I love most about working here."