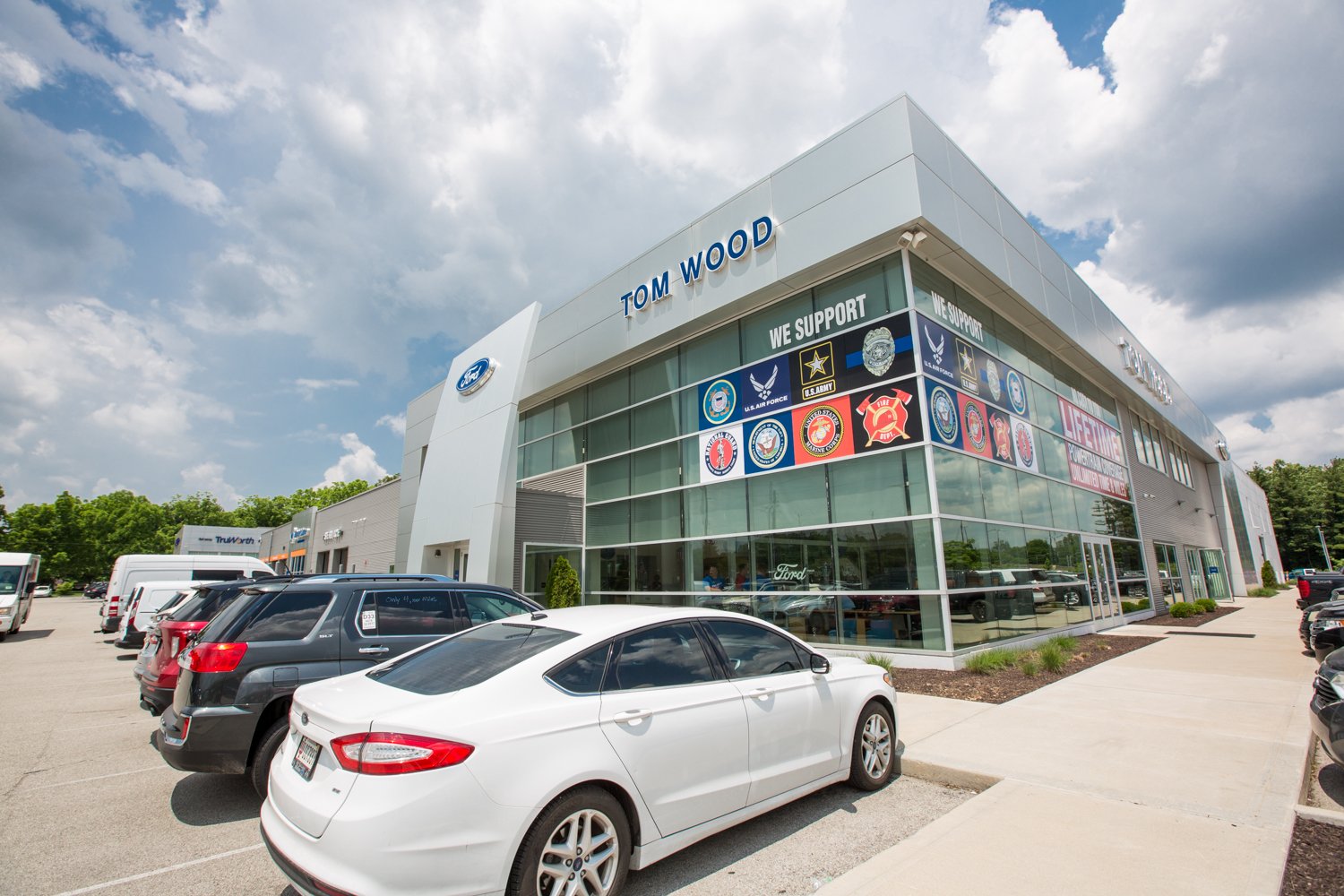 In summer 2019, Goodwill's Excel Center partnered with Tom Wood and Ford Motor Company to implement an Automotive Service Excellence (ASE) certification program at our Shadeland and University Heights locations. Tom Woods' sponsorship of The Excel Center provides students with access to the curriculum at no cost; in return, Tom Wood has access to a pipeline of qualified service technicians—each with a path to a well-paying career.
There are currently three students who have completed the ASE certification program and been hired as service technicians at Tom Wood, including Isaac Perez, who is now working on heavy duty diesel trucks and learning a new specialty under the mentorship of a senior Ford Certified Master Technician. Isaac plans to continue his career at Tom Wood with the goal of eventually earning the Ford Master Technician Certification.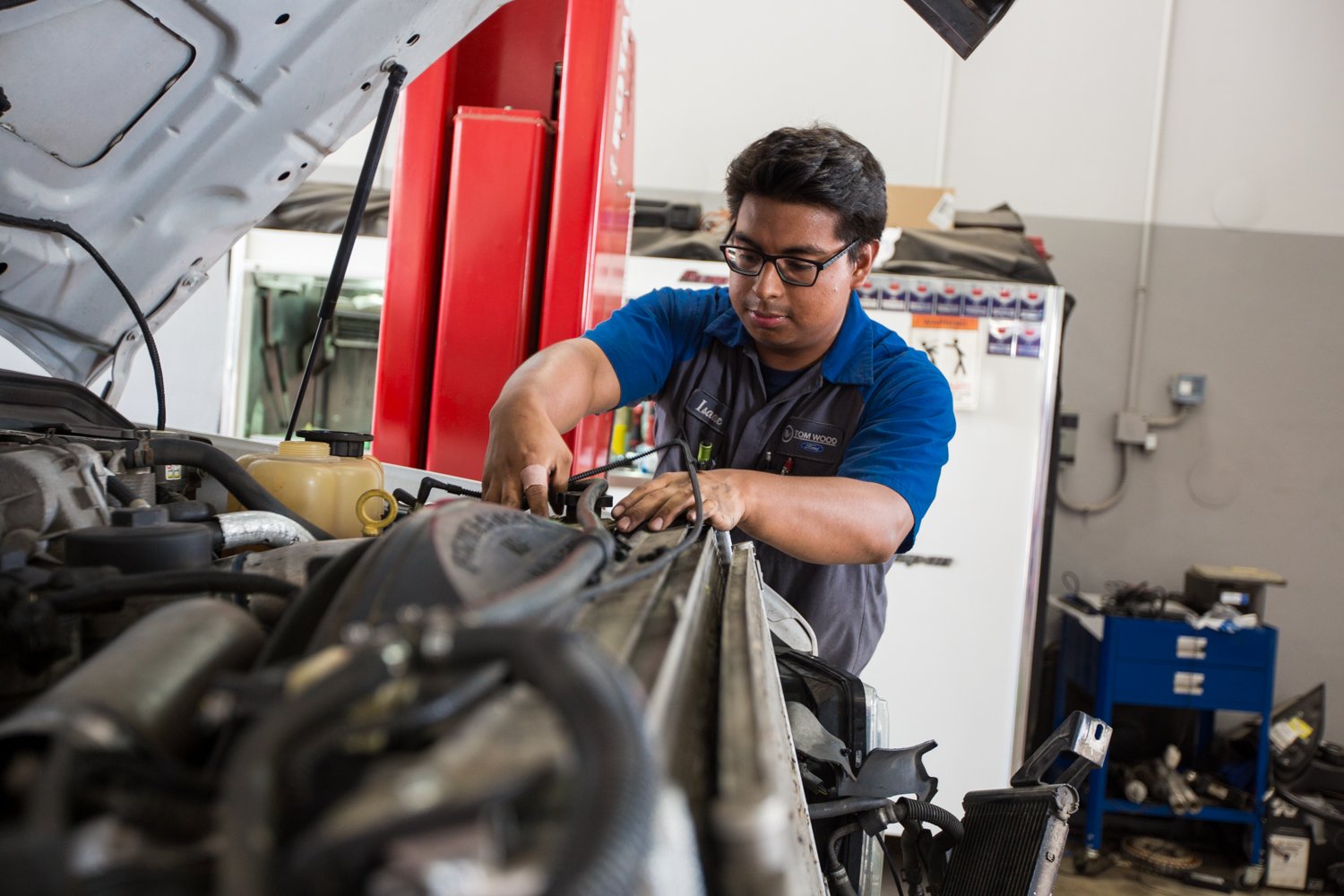 "If it wasn't for the partnership between Goodwill and Tom Wood, I wouldn't be here today, in a job that I enjoy," Isaac said.
Overall, Tom Wood has hired 11 people through Goodwill into a variety of positions.
Visit goodwillindy.org to learn more about how we serve Hoosier communities.