Cayley Golay is an unstoppable force whose main source of fulfillment is her desire to help people. Cayley joined the Goodwill family when she was a junior in high school, working in retail stores throughout her high school career until she found a job in manufacturing after graduation. When Cayley realized she wanted to go back to school to pursue a nursing career, she chose to return to Goodwill where she knew she would be supported through the process.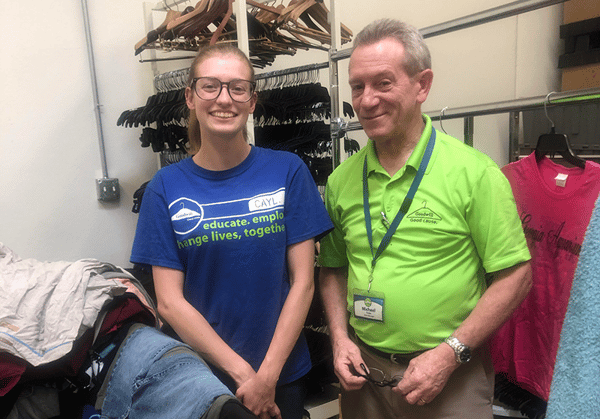 Her first step was to pursue a Certified Nursing Assistant (CNA) credential. Support from her store manager, Mike Trotta, and her Goodwill Guide — a career and life coach — enabled Cayley to finish the certification. Upon its completion, she was immediately hired for an externship with Otterbein SeniorLife. Cayley cites the wraparound support services provided by Goodwill as key factors toward her success.
"Without Mike's flexibility, and financial assistance from the Guide, I would not have been able to go back to school." said Cayley.
Cayley's love for people and desire to help them receive the best care are what make her such a great CNA. She views her new job through a relationship lens. "The staff members are like a surrogate family while seniors are away from their own families," said Cayley, "and it's the same with patients who are in the hospital too."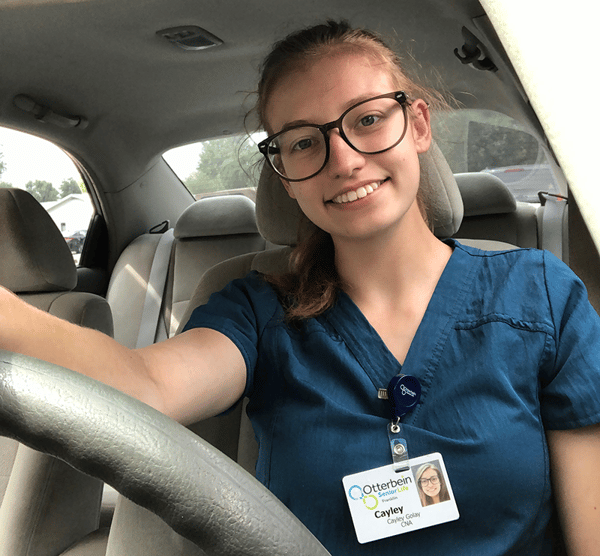 Being a CNA is not the end of Cayley's story; in fact, it's just the beginning. While finishing her CNA, Cayley was awarded a $3,000 scholarship from Goodwill to help pursue her educational goals. She will use the funding to pursue the nursing program at Ivy Tech Community College.
"My ultimate goal is to help people as much as I can," said Cayley. "I don't expect anything in return that's just who I am."