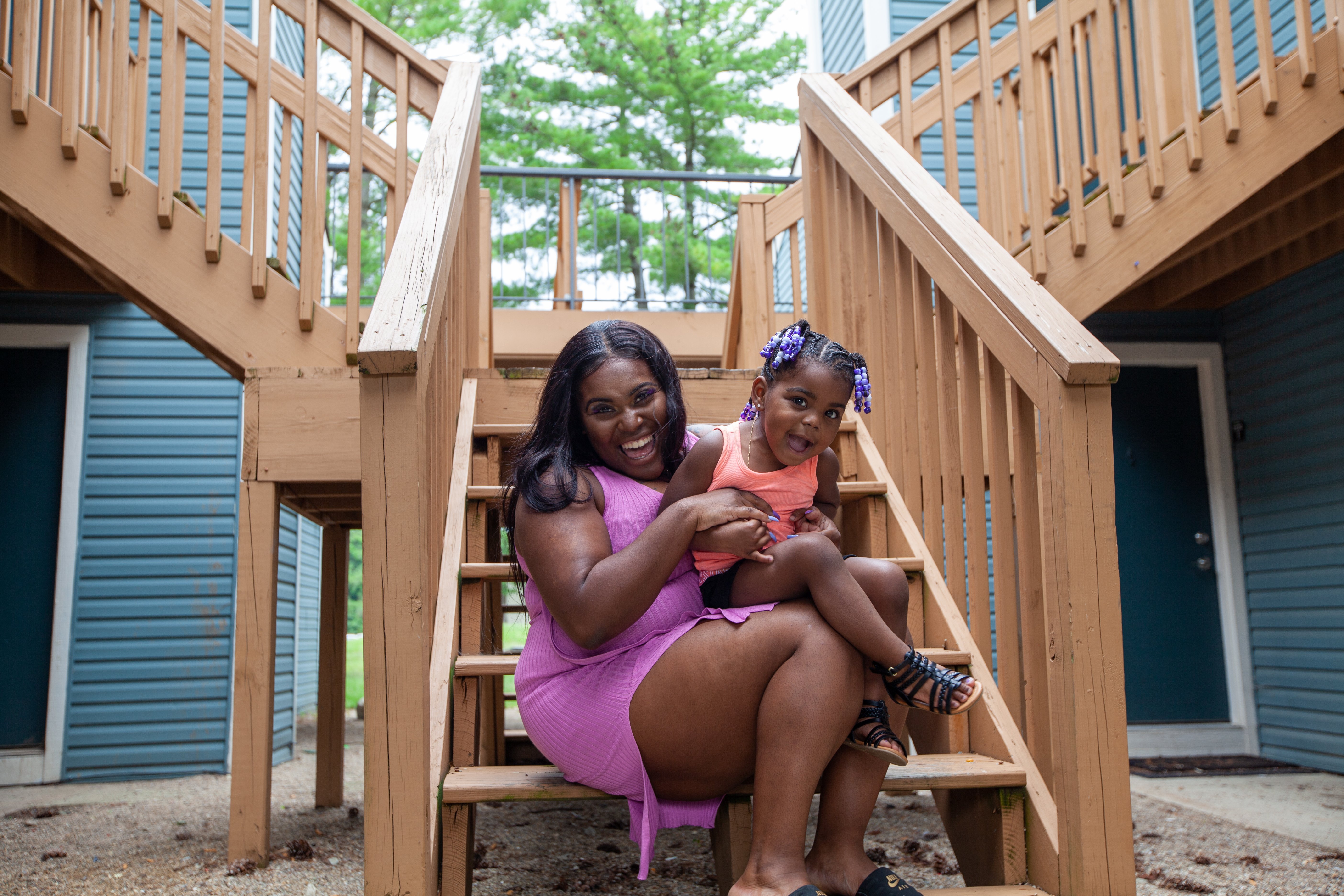 When Tenera Lloyd enrolled in the Nurse-Family Partnership program, she was in an abusive relationship and struggling with post-traumatic stress disorder. A pregnant mom with limited outside support, she felt hopelessly stuck in her situation but knew she wanted better for her daughter. After going into labor three weeks early due to a domestic situation, she knew it was time to take action.
"I was emotionally and physically exhausted, but my nurse was very supportive, and it changed my life," Tenera said. "She gave me the tools I needed to get away."
First, she made sure that her daughter, Trinity, had access to quality health and child care. She also sought out mental health services to learn how to cope with past trauma. She excelled in her employment and eventually received a promotion to leadership. She also got her own apartment and is currently pursuing a credential in medical assisting.
"Some days are still a struggle, but I push through because there is a little person looking up to me," Tenera said. "I want her to have a better life and to know that she'll always have my support."
Learn more: goodwillindy.org/health