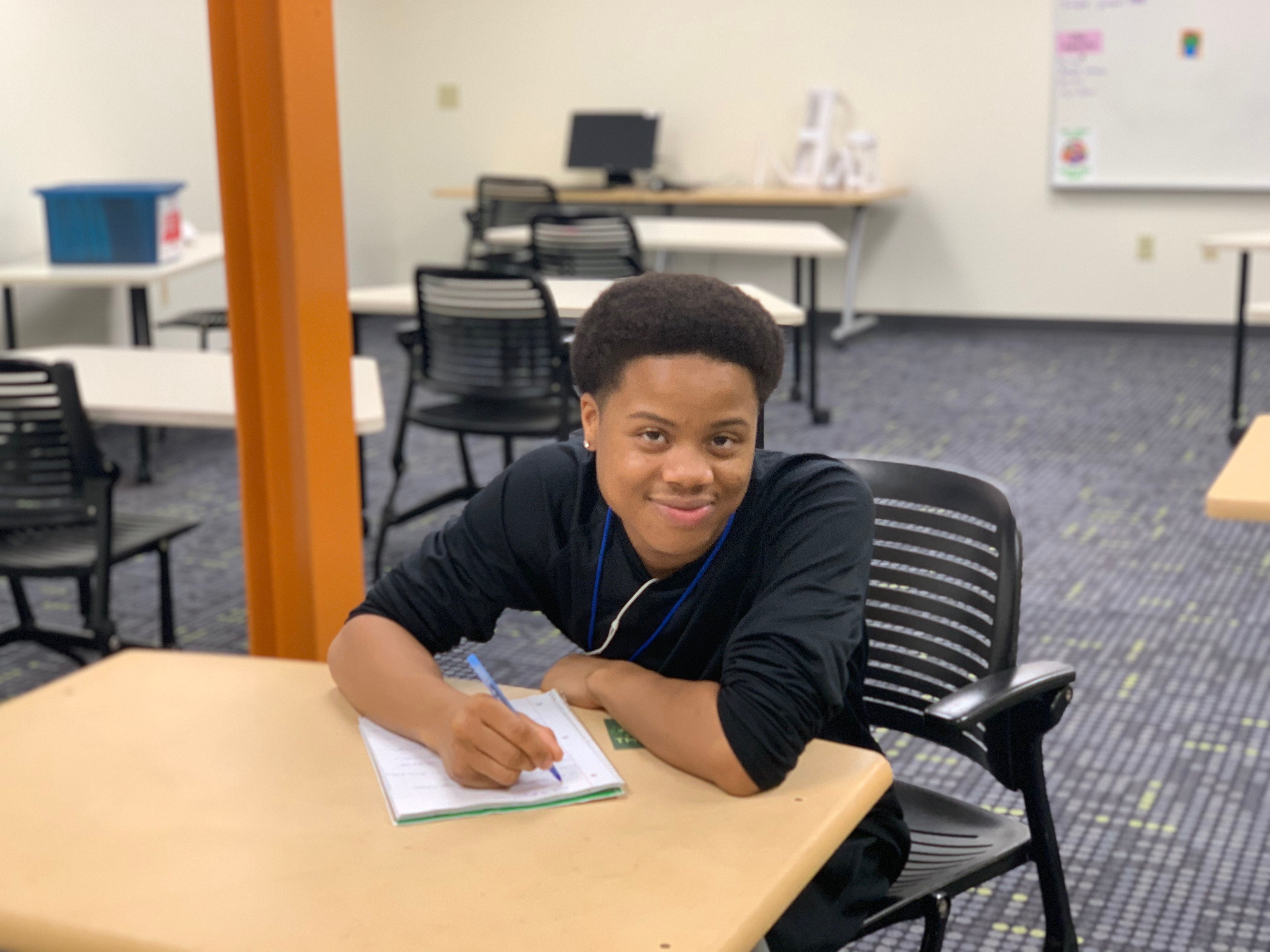 "Sitting and staring at a wall for six months really messes with you," said Indianapolis Met High School senior Fayia Samba.
Fayia was attending a school in 2020 that went fully virtual at the start of the COVID-19 pandemic. He struggled to feel motivated and engaged with the online work.
"I went to a large high school, and the online format made me feel like I couldn't reach out to a teacher for questions," said Fayia.
Eventually, Fayia became so discouraged that he began to let his grades slip and started to fall behind in classes.
"I developed a fixed mindset — that school just was not for me," said Fayia. "I was motivated to learn, but I did not feel the online setting was able to take the energy I wanted to give."
Soon, Fayia learned about Indianapolis Metropolitan High School, a best-fit school for students experiencing barriers to education and who are in need of individualized support. Indy Met offers small class sizes so each student can receive an individualized approach to learning and ensure a pathway to college or career readiness upon graduation.
"Indy Met is a place for opportunities," said Fayia. "At this school, I never feel alone. Staff here care about students, and the learning is in-person, so I feel more comfortable talking to teachers now than I did before."
In addition to thriving in his core classes at Indy Met, Fayia also participates in an elective called Outdoor Adventures, which is designed to help students get outside, explore nature, exercise and develop team-building skills.
"When I graduate this year, I plan on attending college to become a therapist for kids," said Fayia. "I want to talk one-on-one with kids who have troubles so they don't feel alone."
Indianapolis Met High School is currently offering in-person learning with safety measures in place to ensure students and staff remain healthy. To learn more, visit indianapolismet.org.