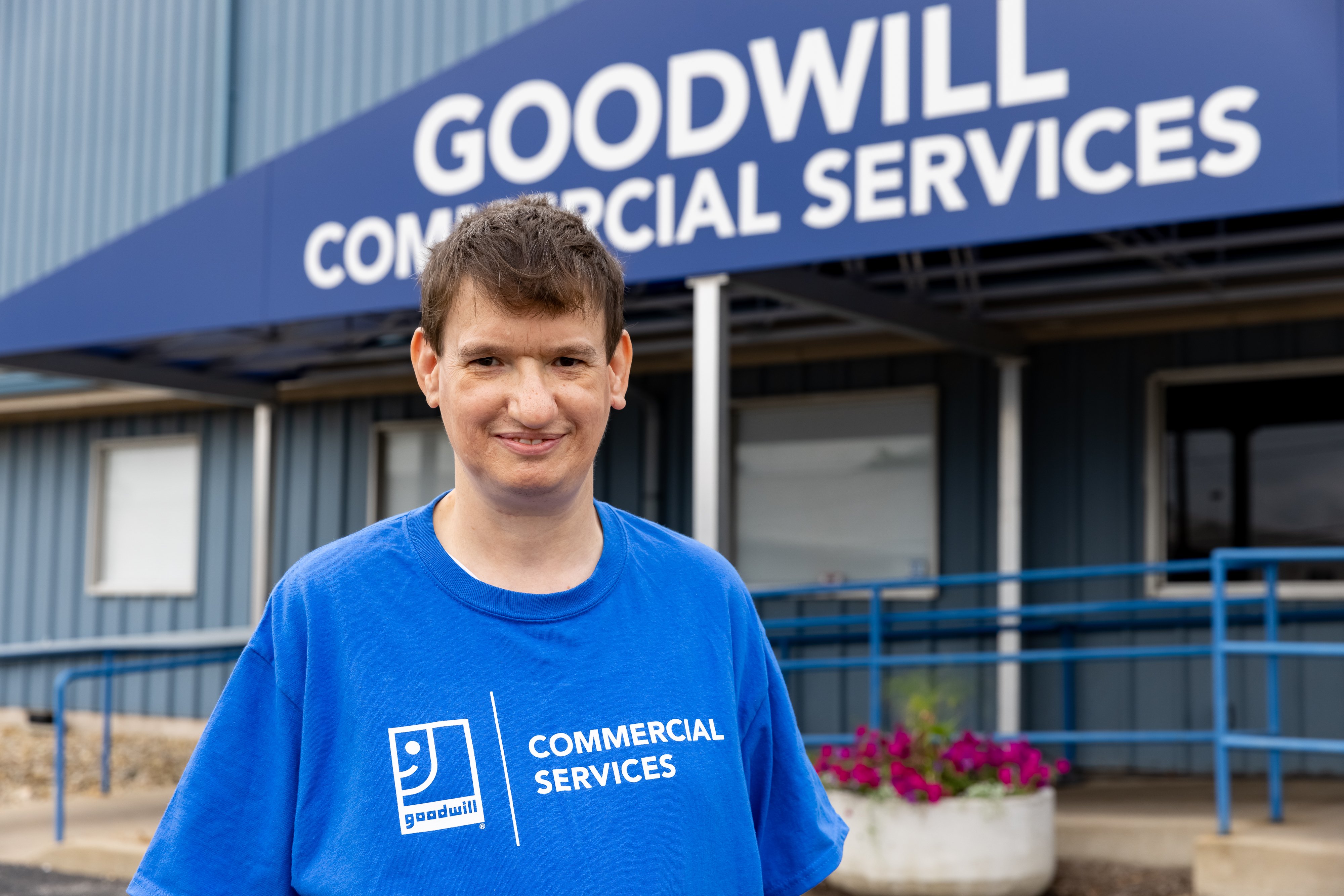 In 1989, upon graduating from high school, Shawn Basore joined Goodwill's Commercial Services division. He had no work history or job skills and participated in Goodwill's Work Experience Program, which provided job training and employment services to persons with disabilities, preparing them for successful employment.
Shawn worked with the Employee Development and Training team and was cross-trained in many areas before settling in the Covance department, where he currently produces microscope slides. He works alongside 10-12 other employees and makes sure everyone is following instructions, providing additional training as needed.
"Shawn leads his team by ensuring they have the tools they need to do their jobs," said Trelles Evans, former Director of Disability Services at Goodwill.
Shawn is also a member of the Safety Committee, a group of employees who manage the safety program at the Tremont Commercial Services location.
Shawn was a vital employee during the pandemic and continued to come to work every day, despite an elevated risk due to his disability.
"When COVID first started, I was scared, but it felt good to help Covance with their PPE equipment," Shawn said.
In 2021, Shawn was honored with the Barbara Robinson Memorial Award, which recognizes a Goodwill employee with a disability who has made significant progress in overcoming their individual challenges. Barbara Robinson founded the Work Experience Program at Goodwill that served Shawn when he was a young man seeking long-term employment. He celebrates 32 years of service at Goodwill this October.
"People with disabilities can really make a difference here at Goodwill," Shawn said.