Raised by a single mom on the eastside of Indianapolis, life was not always easy for Perci Robertson. Outside influences and the added responsibility of working to help care for his siblings thrust Perci into adulthood at a young age. With his mother often working long hours to support their family, life at home lacked structure, and he struggled to maintain his focus and motivation in the classroom.
"I'd moved to a new school and they placed me in these advanced classes," Perci recalled. "I had no clue what I was doing and felt like I was failing. It was really hard to stay focused with that mindset. So, I decided I needed to just take care of my family."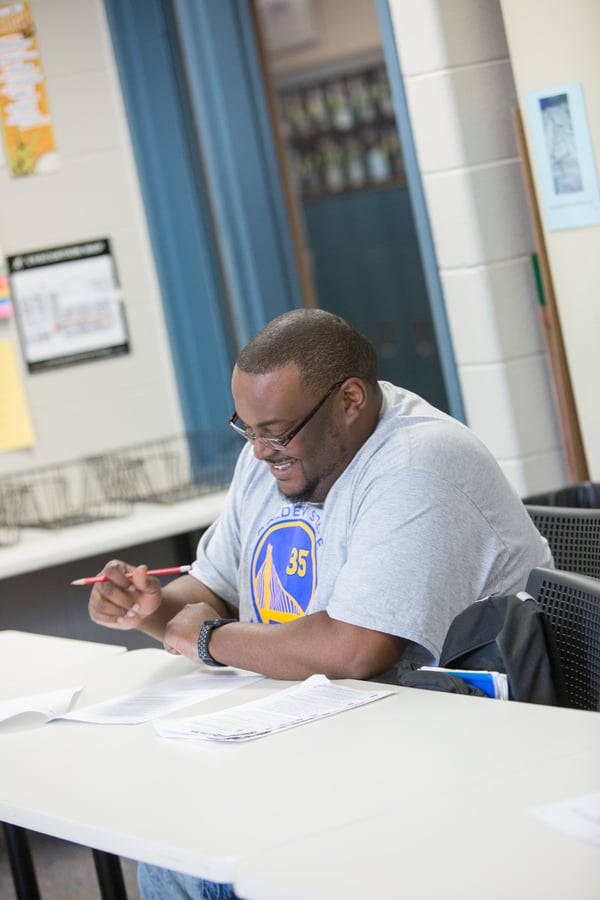 Now, at 32 years old and a father of four, Perci says his family is the biggest motivation for returning to school.
"I want my kids to know that daddy can still do it." Perci said. "I can't tell them how important it is to stay in school if I never finished. I want to show them that if I can do it, then they can too."
Going back to school did not come without its own set of barriers, however. Support services provided by The Excel Center®— Goodwill's high school for adults — such as onsite child care and flexible class schedules, made it possible for Perci to make time for his education while also trying to balance work and life with an infant.
"The child care has been wonderful," Perci said. "They treat your children like their own. I also love that I can pop in and see my baby whenever I want. I can even bring him to class, if I want to."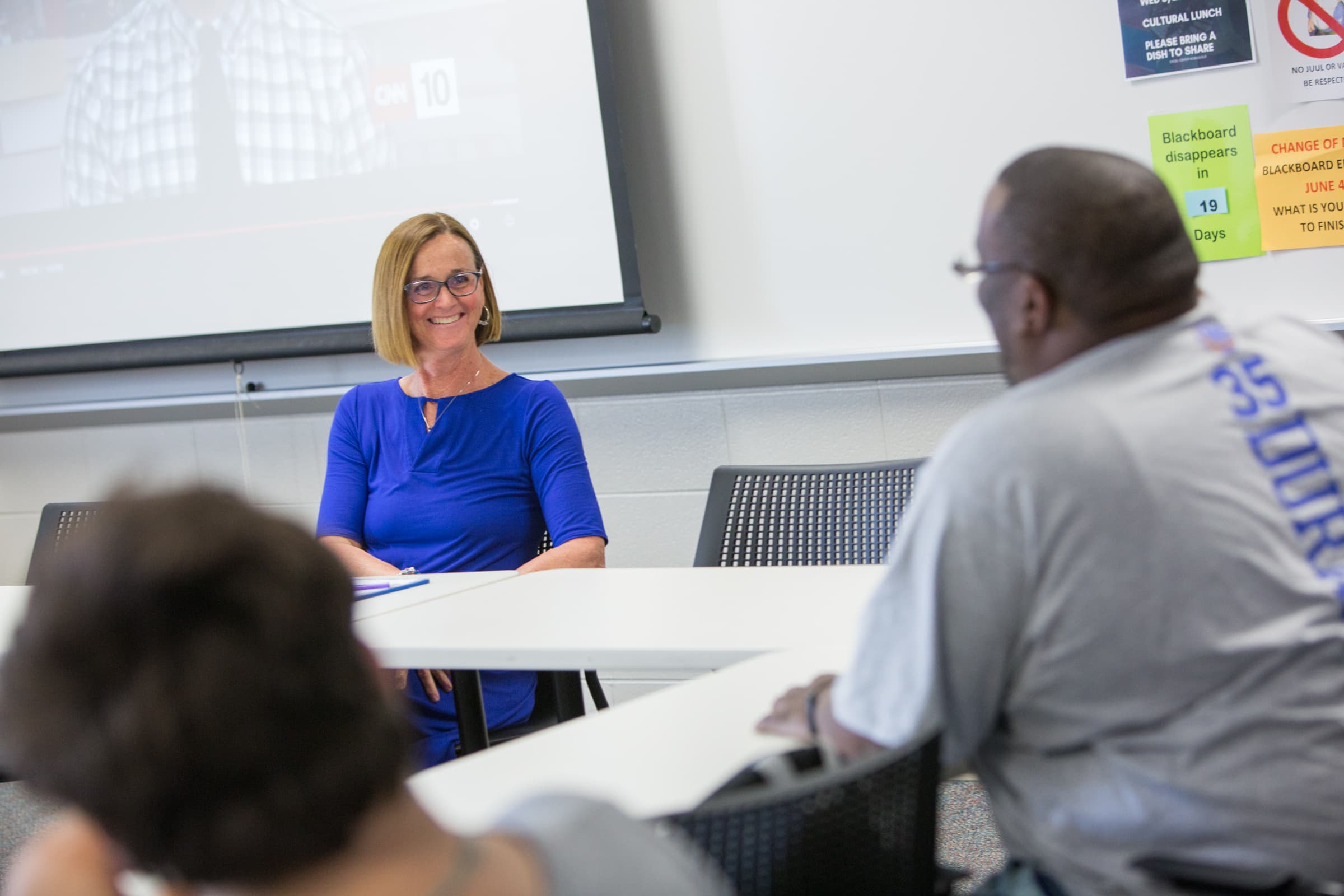 Perci also cites the structure of the classroom and hands-on instruction as helping to hold him accountable and maintain his focus. His favorite classes include humanities and current affairs, as he enjoys seeing lesson plans brought to life in topics such as government and personal finance.
Looking forward, Perci's goals include earning a Heating, Ventilation and Air Conditioning certification to pursue a career in HVAC maintenance. With a career plan in place, Perci hopes to make a better life for his family, and to serve as a role model to others with similar barriers.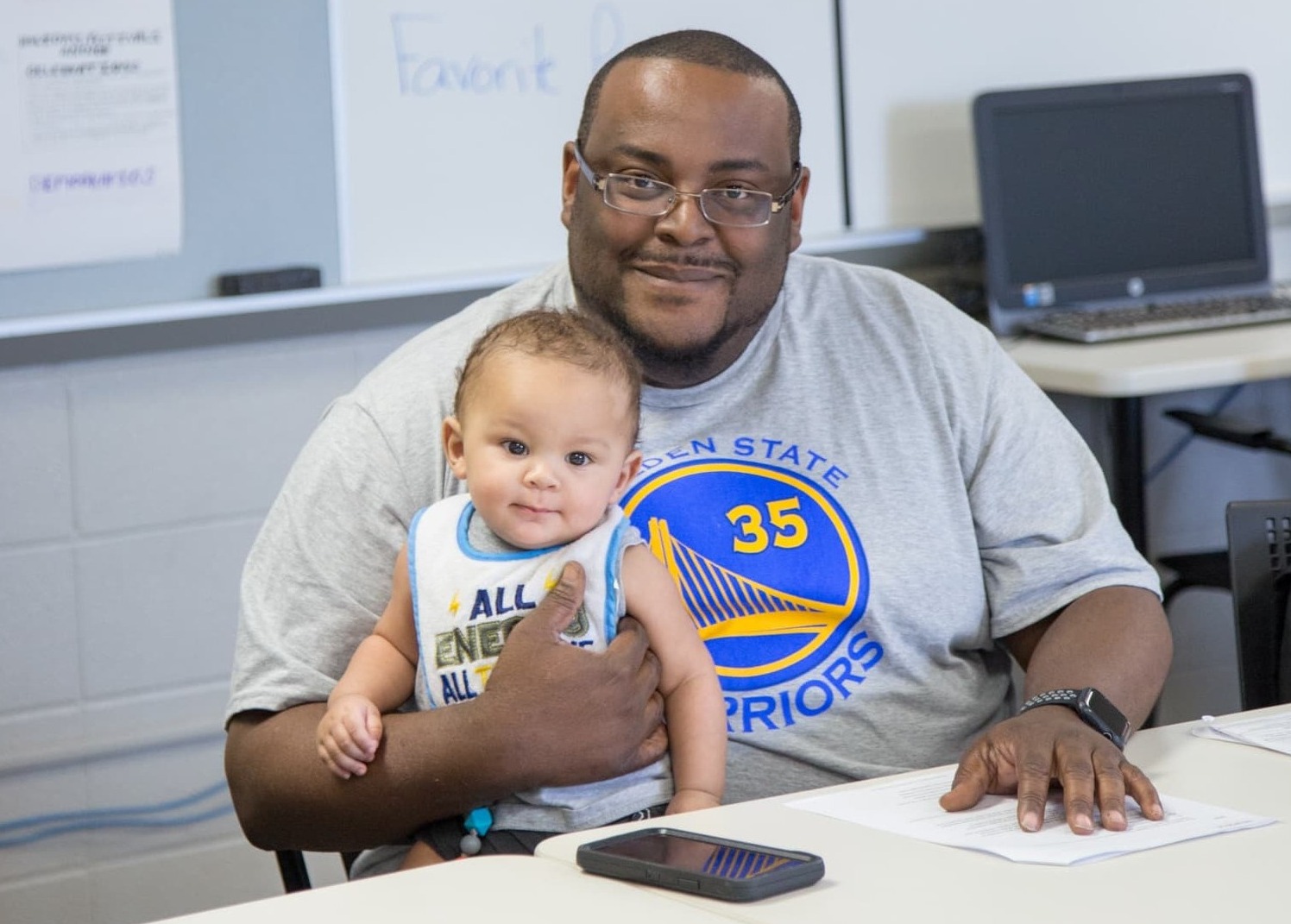 "I've overcome so much to get where I am now," Perci said. "When you come from my background, it can sometimes feel like you're stuck and will never get out. At The Excel Center, it doesn't matter what you've done, or where you've come from. No one has ever made me feel like they're judging me. They just want to help you reach your goals — and you don't even have to spend a dime."