Goodwill of Central & Southern Indiana's Senior Community Service Employment Program (SCSEP) has remained steadfast in finding innovative ways to provide valuable learning opportunities to its participants. Through a partnership with Five Star Technology Solutions, SCSEP participants are able to attend weekly computer classes in a socially distanced computer lab to help build their digital skills.
For some, this could be their first time even turning on a computer, so attendees are introduced to digital skills such as how to operate the mouse, utilize email and browse the internet. Five Star Technology trainers use Applied Digital Skills in Google Classroom to engage participants in employment readiness skills, such as resume building, searching for employment opportunities and sending professional emails.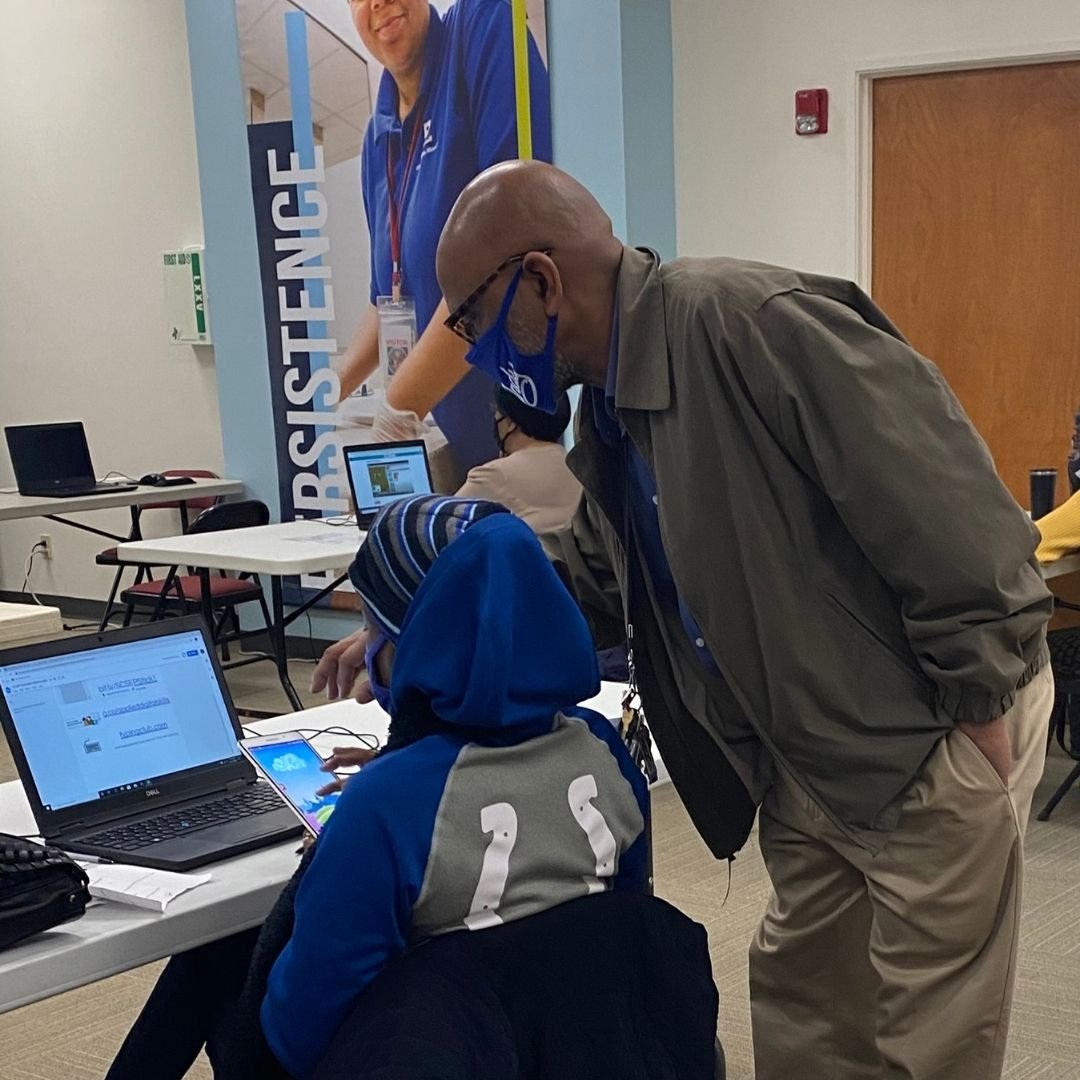 While attending the weekly computer lab sessions, participants receive individual support from fellow SCSEP participant, Freddie Clemmons.
"Helping people is something I've always done, it's who I am," explained Freddie.
He finds joy watching participants advance from turning on a computer for the first time to paying bills online or search for employment opportunities. He goes on to explain how he encourages participants to ask questions even when they're feeling frustrated.
"I tell them when they ask questions; they are progressing," he said.
SCSEP participant, Larry Parks, is just one of the participants that have benefited from the computer lab sessions. Larry jokingly told the story of how he learned how to operate the mouse for the first time.
"I couldn't see it and tried to move it on the screen with my finger," Larry said. "Now I can get to my email, use Google to search for things, and use the keyboard."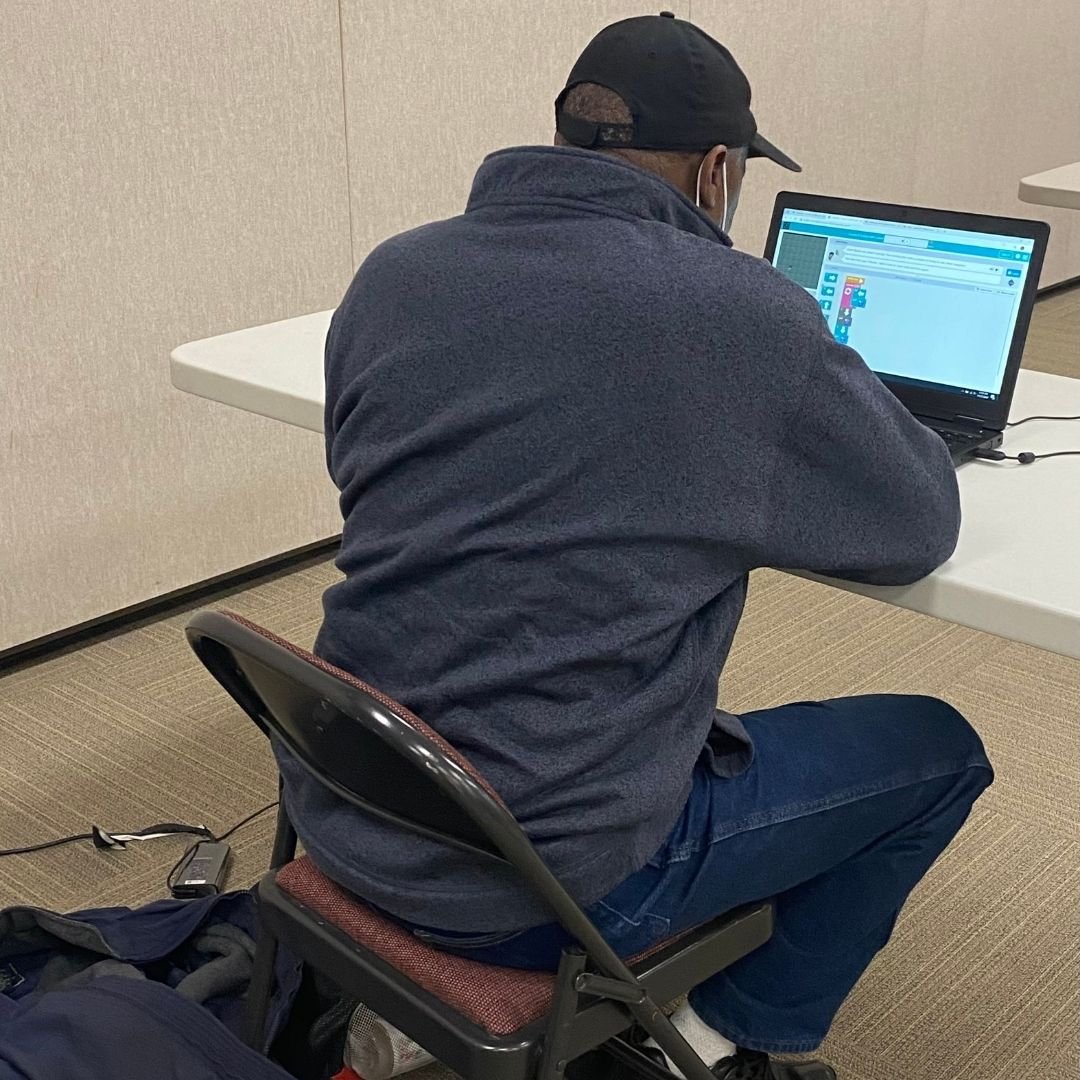 Larry hopes his new skills will benefit him when he returns to training and while seeking employment.
The upcoming months will be quiet in the computer lab as participants will complete remote skill-building activities for the remainder of the year. However, participants report still feeling more confident about using the computer and will not shy away from using it outside of the lab. In a year of uncertainty, SCSEP has demonstrated resilience by creating a positive learning experience for participants to return to in the new year.
If you are interested in applying to the SCSEP program, please visit goodwillindy.org/scsep or call 317-524-4360 for more information.