At 49 years old, it's hard for Ron Smith to believe he was selected for the "Outstanding Student Achievement Award" this year. It's a huge moment for the Richmond student, who spent nearly 20 years of his life battling addiction.
Richmond Excel Center Director Markous Jewett says Ron easily stood out. "Ron has pulled himself up from a very difficult life and is relentless in his quest for a brighter future," Jewett says.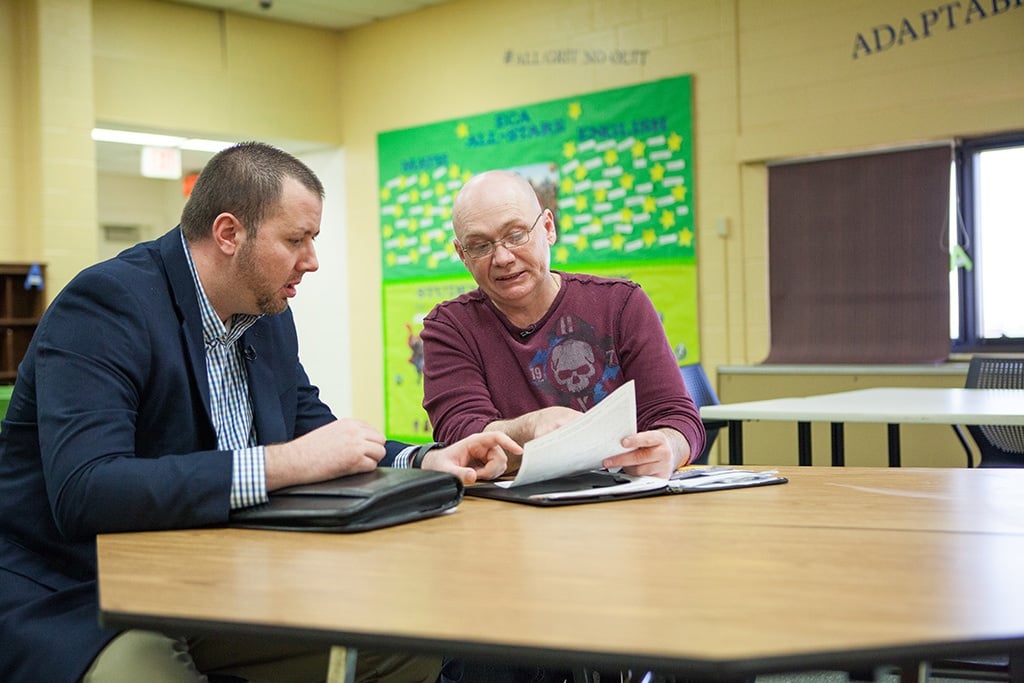 It wasn't unheard of for Ron to drop-out of high school at 16-years-old. He worked in construction, had children and started a paving business. But, when he had extra money, things went south. He quickly found himself addicted to drugs and lost his business. When he tried to change his life and find work, the rejections took him deeper down a dark path. However, just days after telling his mom she should give up on him, life threw Ron a curveball. Ron learned his girlfriend, who also loved "to party," was pregnant with his child and he worried the child wouldn't have a stable parent. His fears proved true. When his daughter, Nevaeh, was born Ron's girlfriend disappeared with her. "I was terrified, I knew I was the only thing in the world she had," he says.
A month later Nevaeh's mom was arrested for neglect in Florida, and his daughter was all alone. At that moment, Ron says he knew his daughter deserved better.
"I stopped doing drugs the day I left for Florida. I had to learn to be a parent, a mom, and dad overnight."
He got professional help for his addiction and looked for work, but had trouble finding a job without a diploma. Ron tried to get his GED, but struggled. "I felt like a number at the GED place, it wasn't for me," he says. Then, he learned about The Excel Center. The Excel Center was an answer to his prayers. Ron quickly developed close relationships with the team. "I found a family when I came here."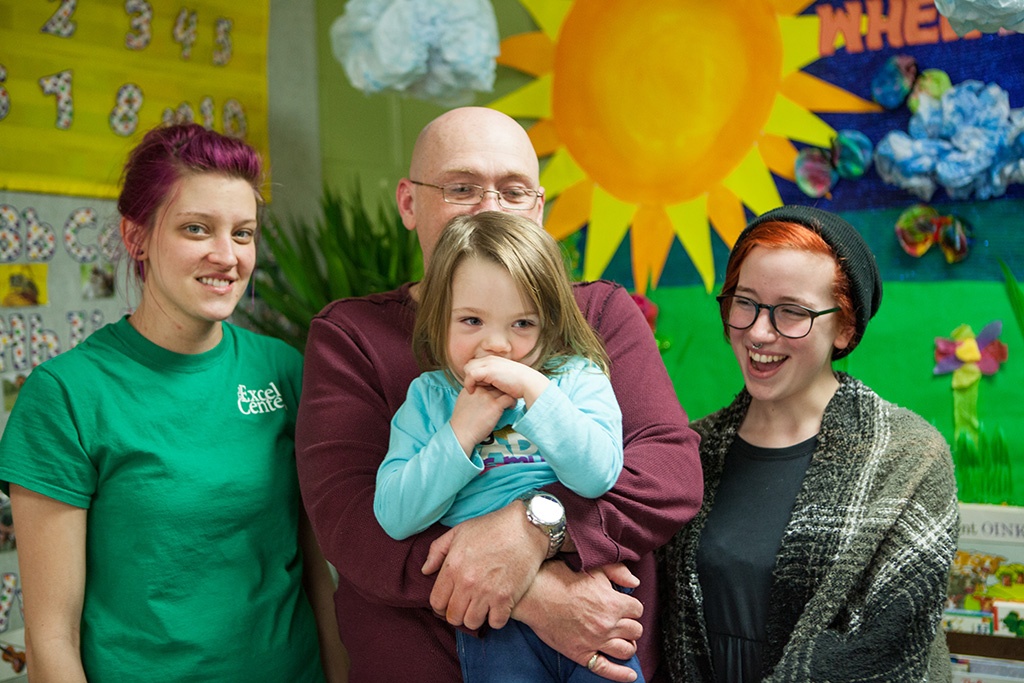 After two years of hard work, Ron graduated in December. "I put in the work, but they lifted me up along the way," Ron says. Today, Ron is still a regular staple at the school. He helps with maintenance jobs and mentors other students. "I don't want to be someone who just takes things," he says. "I want to give back."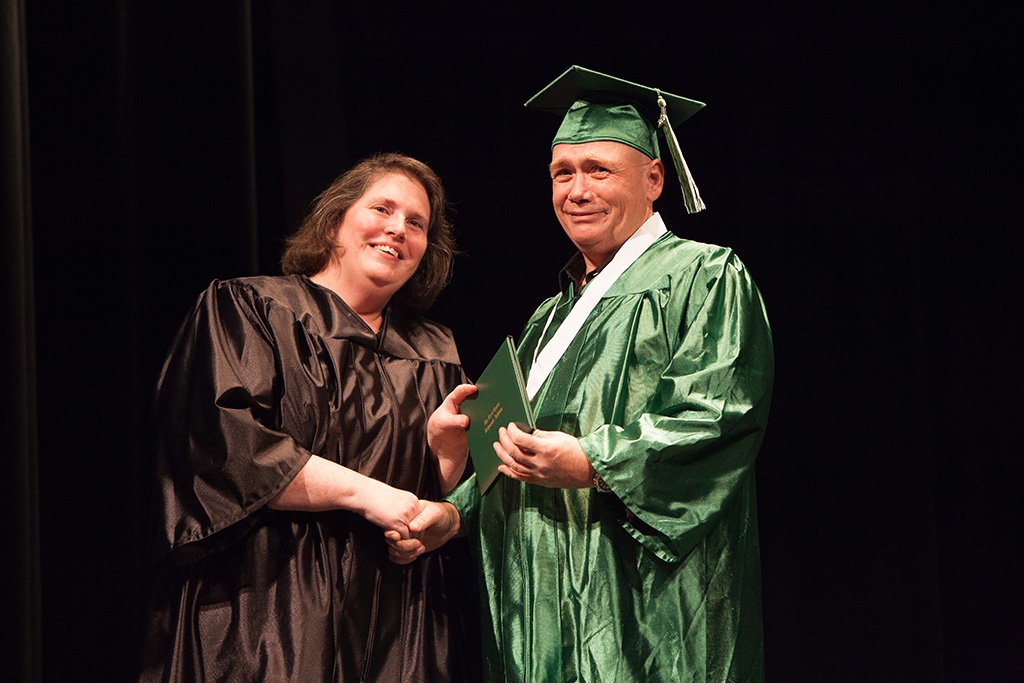 Following graduation, Ron enrolled at Ivy Tech and earned his CDL license. Since then, he has received 11 job offers. Ron also repaired his relationship with his other children, and two of them began attending The Excel Center as well.
Nevaeh continues to flourish at her new school, thanks to The Excel Center daycare staff, Ron says. "I feel blessed every day to have her," Ron says. "I saved her, but she saved me too." Ron's family was excited to watch him accept his award. "I never thought I would be worthy of praise, I'm so thankful I left all that behind me," he says.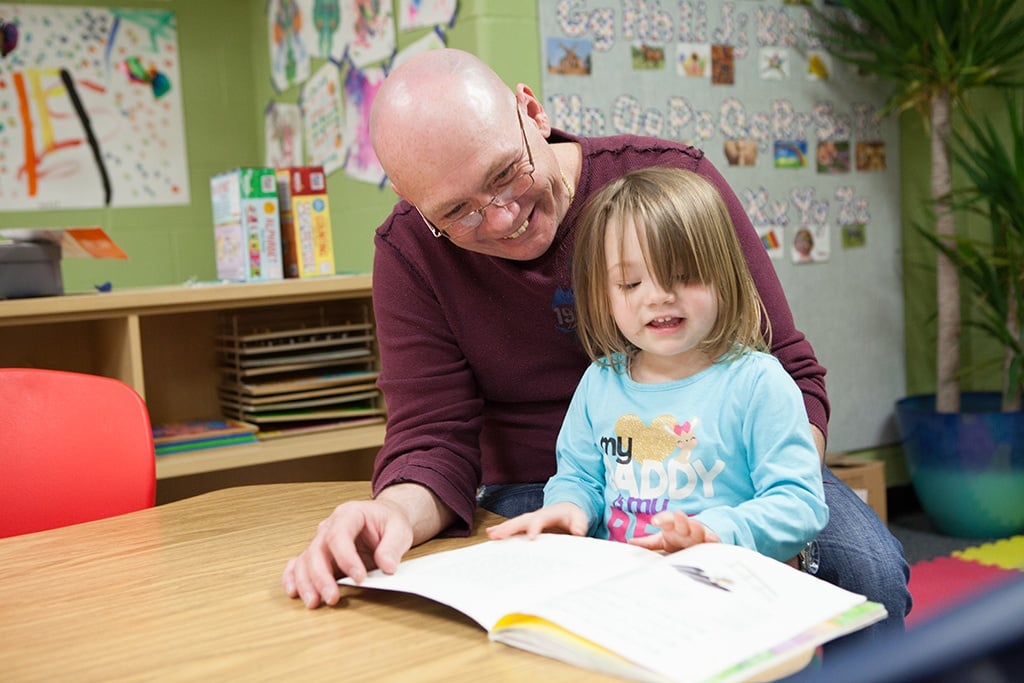 Watch Ron tell his story in his Outstanding Student Achievement Award video from this year: