When Genesis Ortiz withdrew from high school during her senior year, she never imagined that she'd be pursuing a teaching degree nearly 10 years later.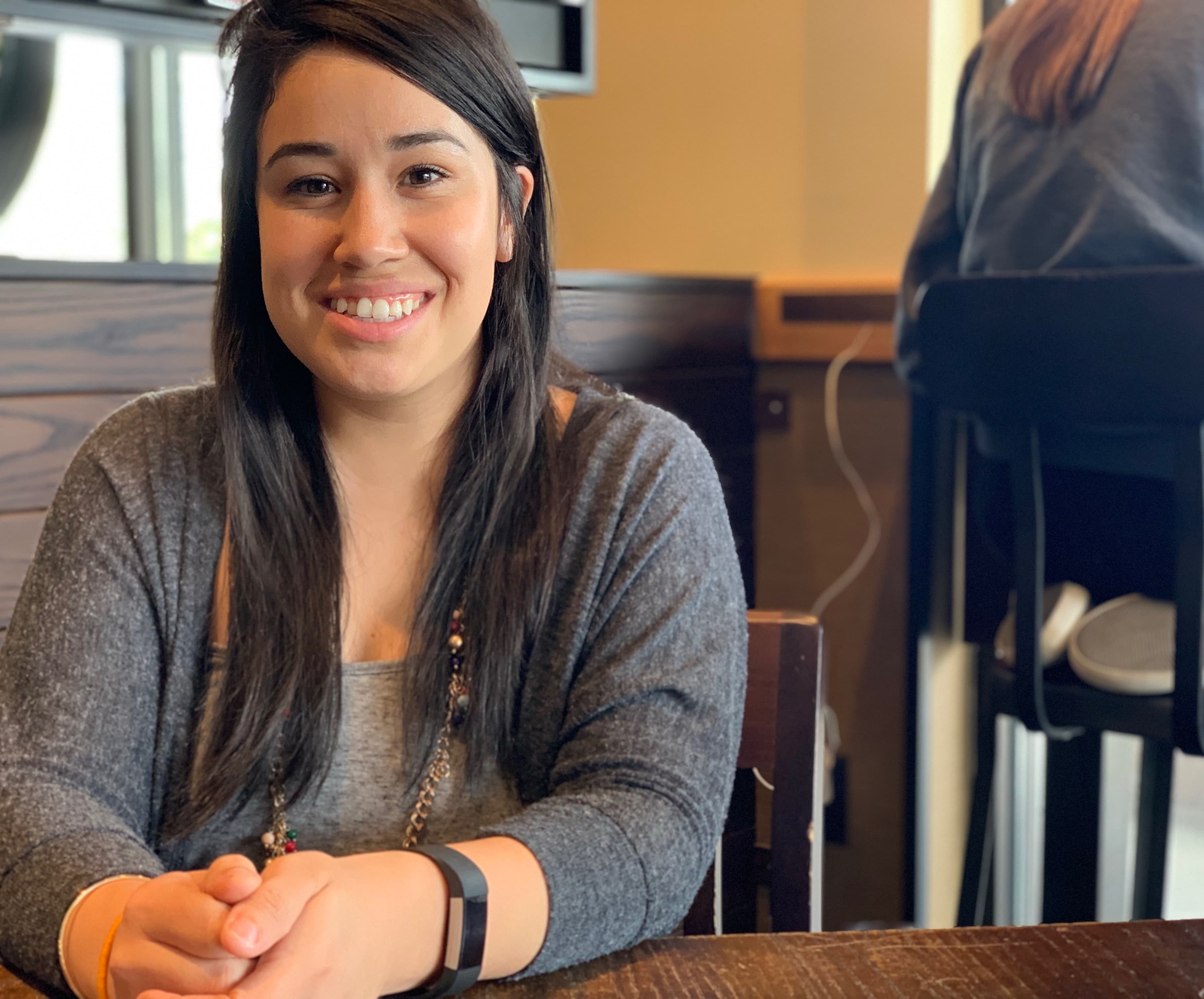 Originally from California, Genesis and her family moved from the suburbs to Los Angeles where she attended an inner-city high school. She struggled in this new environment, often feeling unmotivated in the classroom. Unable to afford a college program, she also struggled to see a path for herself after graduation.
"I actually applied to colleges and was accepted to several," Genesis said. "We were denied financial aid though, and I couldn't afford to go otherwise. I gave up on myself."
Genesis later married and relocated to Indianapolis, Indiana, where she found work decorating cakes at a south side bakery. Though she enjoyed her job, her perspective on continuing her education began to change after having children. After seeing a flyer for The Excel Center® at her doctor's office, she decided it was time to earn her high school diploma.
"Honestly, at first I just wanted to set an example for my kids. I didn't want them to talk back to me about their education," Genesis laughed. "I was going to finish, and that was going to be that. I didn't anticipate the impact that The Excel Center would actually have."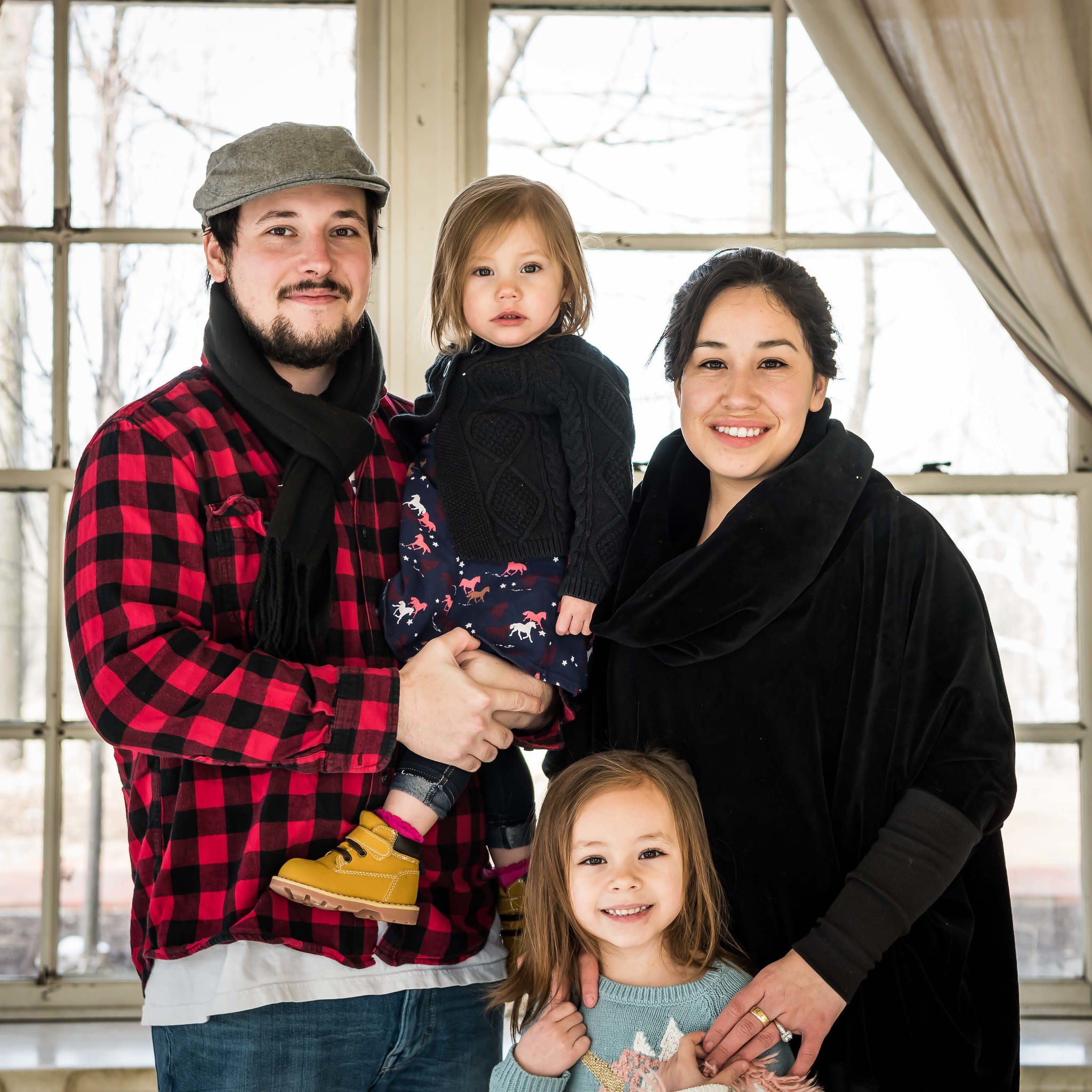 Through support services such as life coaching, flexible scheduling and free on-site child care services, The Excel Center is able to help address the needs of students outside the classroom and empower individuals of any background to earn their high school diploma.
"They really try to get through to everyone," Genesis recalled. "I hadn't experienced anything like that before. It opened my eyes to a different way of learning."
With newfound motivation, Genesis became quickly enthralled with her schoolwork and discovered a new love of math and other subjects that she'd once struggled with. Dual-credit courses allowed her to master even more challenging subjects, and she also earned an industry-recognized certification in Hire Technology. In February 2018, just seven months after enrolling, Genesis crossed the stage as a high school graduate.
Inspired by the interactions she observed between students and teachers at The Excel Center, the next step in Genesis's journey will take her back to the classroom — this time at Marian University. In January 2019, Genesis participated in the school's Teacher's Signing Day. She committed to the Klipsch School of Education's five-year bridge program where she will earn both her bachelor's and master's degrees in teaching. After graduation, Genesis hopes to teach high school math — a path she feels well-prepared for thanks to The Excel Center.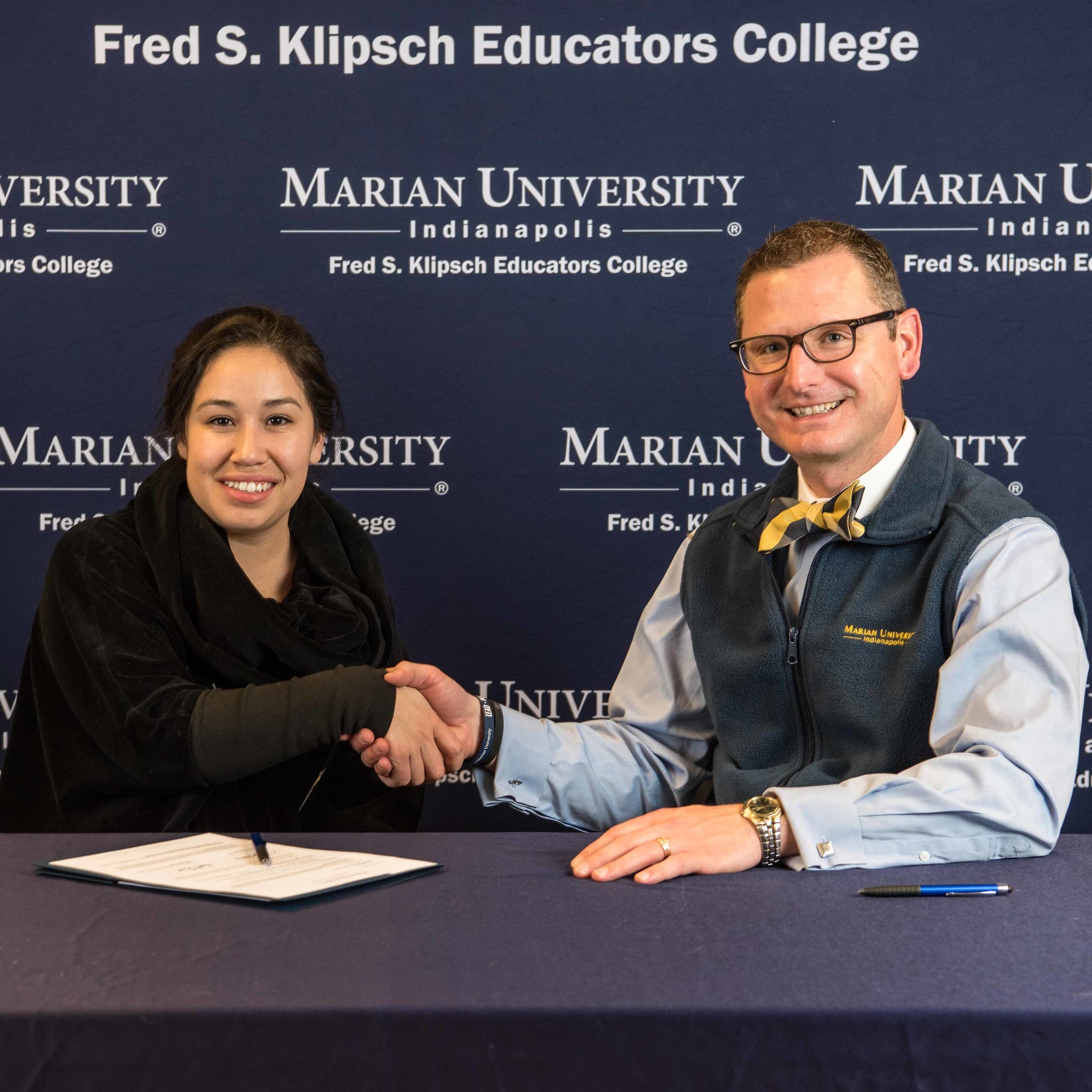 "The Excel Center gave me a huge boost in confidence," Genesis said. "I had no aspirations to go to college when I enrolled. But they really impress upon you that it's not about what happened in the past, it's that you're building a new foundation. I know that I can do this now."