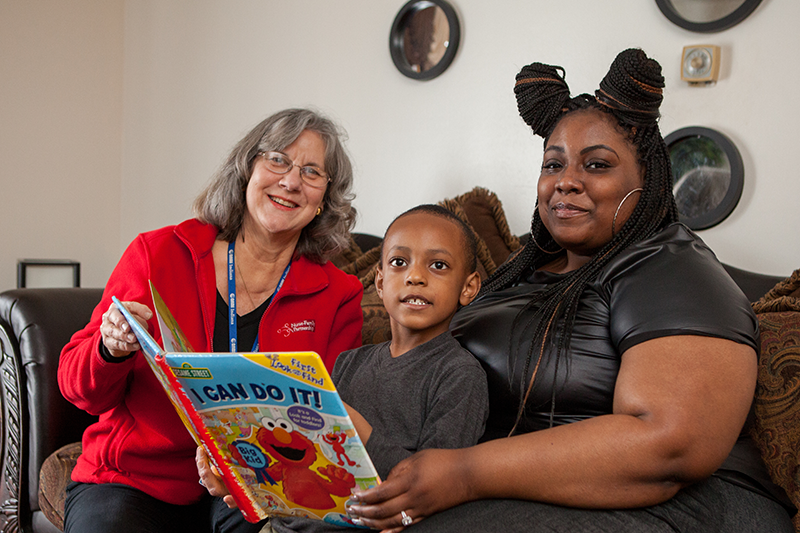 Hired in October 2011, Marilynn was the first nurse home visitor to be a part of Goodwill of Central & Southern Indiana's Nurse-Family PartnershipⓇ (NFP). She learned of Goodwill's Nurse-Family Partnership from a former colleague, Mary Webber, who supported NFP coming to Indiana. Mary encouraged Marilynn to join the program, thinking she'd be a great fit. As for Marilynn, she found her passion conducting home visits while working at Indiana University. She applied to the NFP position hoping to turn that passion into a career.
Now, Marilynn reflects on her experiences at NFP with gratitude and pride. One of these experiences is when she traveled to Denver, Colorado to learn about the NFP model. She was thankful for the opportunity to be there with the first-ever Indiana NFP team. She was able to learn alongside and meet NFP Nurse Home Visitors throughout the country.
Marilynn has another fond memory of purchasing supplies for clients with her team. She remembers going to Walmart and checking out with two shopping carts full of toys, books, dishwares and more.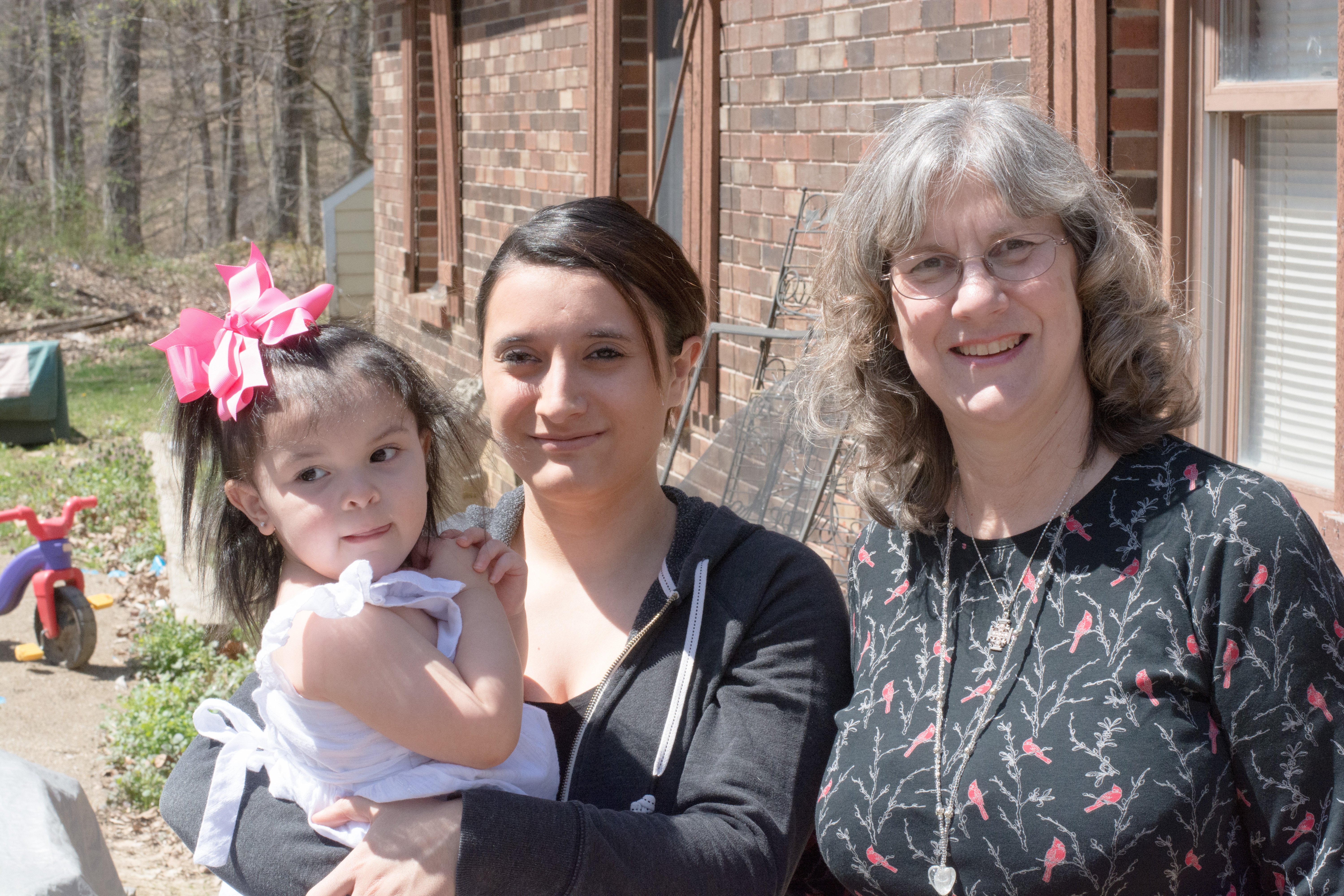 Throughout her years at NFP, Marilynn has served clients with diverse backgrounds and they've shaped her into the person she is today. Not only did she help clients learn, she learned much from them as well.
It is not strange for Marilynn to receive a text or call from previous clients thanking her for all she had done for them. They give her updates on their personal lives and share the achievements of the children Marilynn supported in their early years. These touching messages remind her of the impact she's had on her clients and the impact they've had on her. She loves to see the babies she once held start their first day of school or begin playing sports.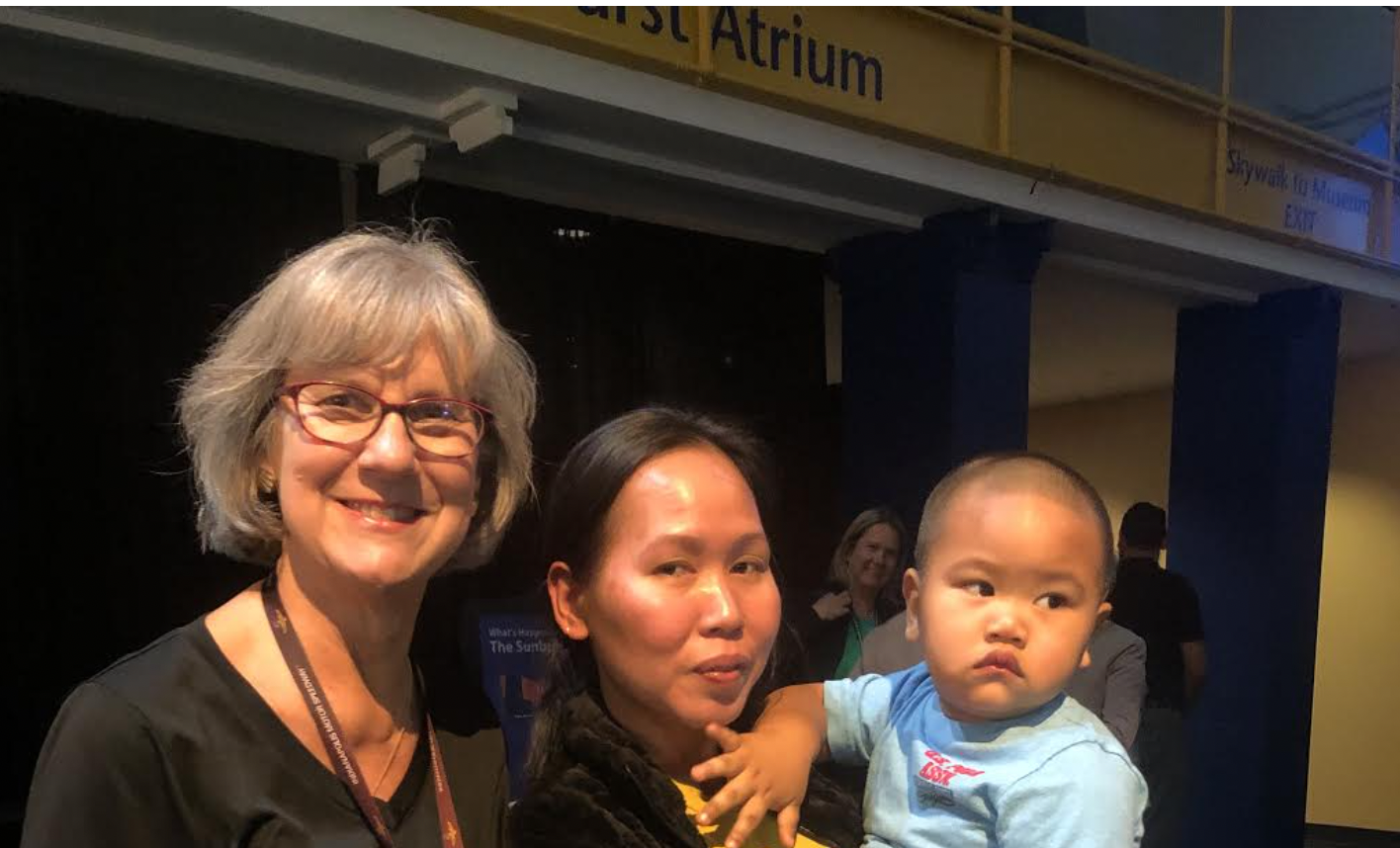 One of her last client experiences is sure to be another great memory. Marilynn's client expressed her struggles with social anxiety, as well as her passion for Harley Davidson, which led her to join a Facebook group about the brand. After realizing this group was not the most supportive, she and other like-minded members created their own group, which now boasts over 4,000 followers worldwide. Marilynn's client also collects Harley Davidson poker chips as well as other branded items from across the world. Marilynn has had the pleasure of personally gifting two chips to her client's collection.
During her time at NFP, Marilynn has watched and helped the program transform into what it is today, all while supporting clients through their lows and celebrating their highs. Marilynn's NFP graduates have been able to start businesses, receive certifications and degrees after returning to school, build their confidence, learn to practice self-care and give their children the very best start in life.
Thank you, Marilynn, for your dedication and service to Goodwill NFP clients and their families. We are incredibly grateful to have had you as a leader on our team.