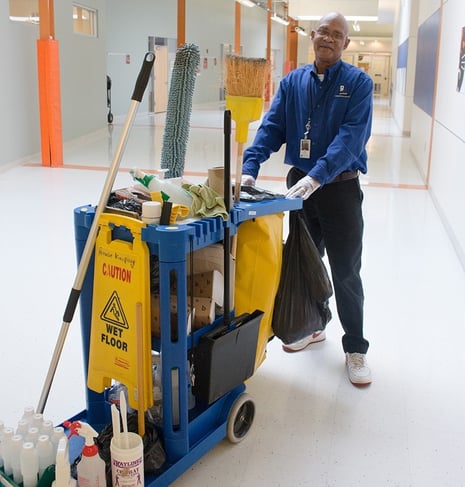 In the last five or so years, Ralph McClury has come full circle at Goodwill. Much has happened along the way, and his road was not easy. Ralph comes from humble beginnings, growing up in Kentucky with 17 siblings, working on the family farm and picking tobacco to make ends meet. He volunteered for the Air Force in 1973 after graduating high school, but chronic kidney issues led to an honorable discharge. Ralph then moved to Indianapolis and found employment as a security guard during the day and bused tables in a downtown restaurant at night. It was at this job that Ralph began a long and unhealthy relationship with alcohol. Though he lost those jobs, he managed to obtain employment as a maintenance man at his apartment complex for six years.

"I got fired six or seven times due to drinking, but they would always re-hire me due to my skills as a handyman," Ralph said. "But one day, they let me go for good."

Soon after, he lost his wife and kids as well. He continued a lifestyle of drinking and drug use for many years, moving back and forth between Indianapolis and Kentucky. In 1996, Ralph served 24 months in the penitentiary. He was released on parole in 1998, but soon fell to drugs and alcohol once again, living "on the run." The law finally caught up with Ralph, and he was put on parole again, but this time, he finished parole and started to head down the right track.

He was living with his girlfriend in Tennessee at the time, working as a tobacco picker when he was the victim of a farming accident in which his foot was crushed by a 3,000-lb. wagon. Ralph was bedridden for almost a year, unable to work due to this injury. In 2005, Ralph and his then-girlfriend welcomed their daughter, Lakin. Before Lakin turned one year old, her mother was arrested and still remains in prison today. Ralph attempted to raise his baby girl as a single father, but as drinking and drugs came back into Ralph's life, he lost custody. He knew it was time to take control of his life and get back on the right path. Being a veteran, he reached out to the Hoosier Veterans Assistance Foundation (HVAF) as well as Goodwill for help. Due to a criminal history and his disability, Ralph was having a very difficult time finding employment.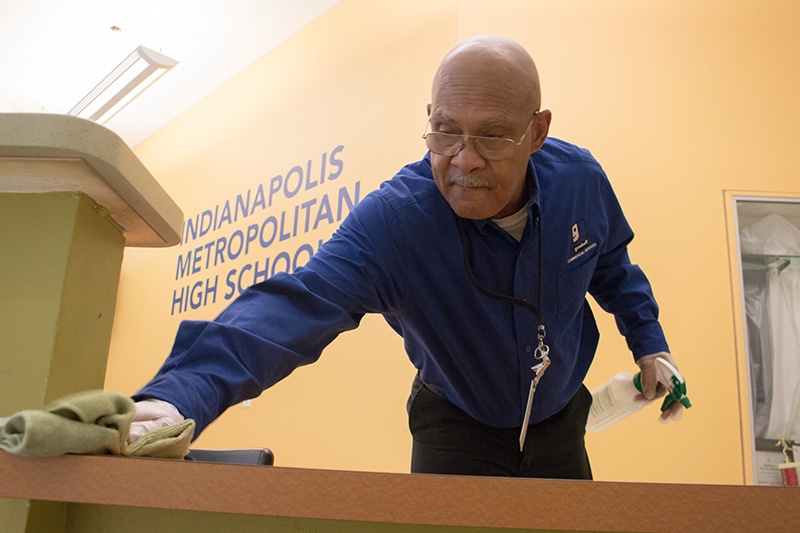 Our Disability Services team soon identified Ralph as an excellent fit for our Janitorial Training Program (JTP). Ralph began his paid internship with the program in October 2011. After many years, this was his first time back in the workforce. Ralph was successful at balancing his paid internship and continuing his 12-step recovery. During his training, he exhibited a combination of hard and soft skills that far exceeded expectations. All of his hard work soon paid off, Ralph graduated with achievement from his residential program at HVAF, then graduated from JTP at Goodwill soon after. Ralph continued to work as a permanent janitor in our corporate office for the rest of 2012.

Ralph's determination to regain custody of his daughter motivated him. Soon after his JTP completion, he was able to move into his own apartment. While working and maintaining his recovery, Ralph went to court seven times, attempting to win back custody of his daughter. Noting his completion of both Goodwill's JTP and the HVAF programs as well as securing stable housing, in February 2012, a judge granted Ralph full custody of his daughter. Ralph spent 2012 raising his daughter as a single father and working hard to provide a good life for them both.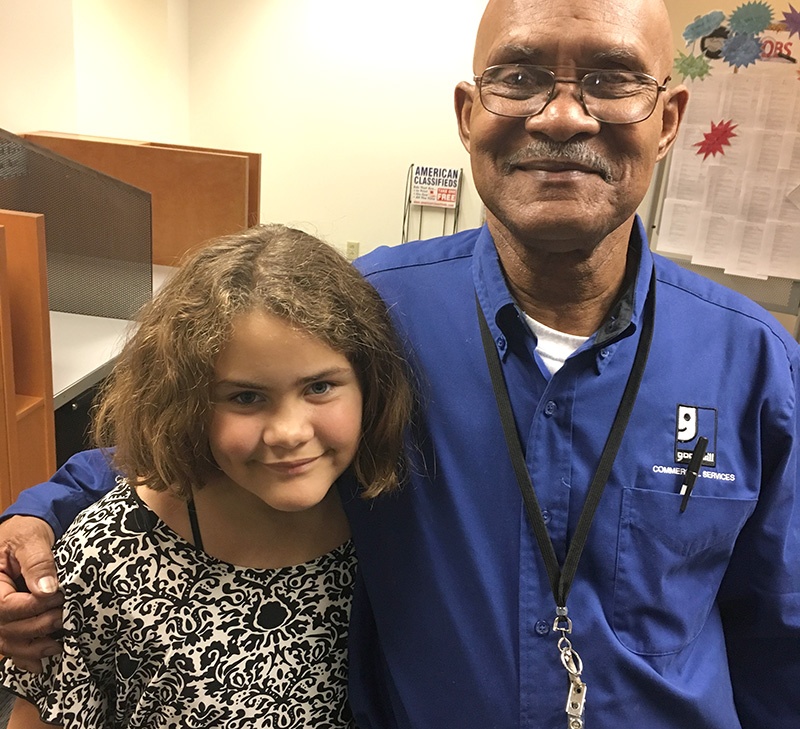 In January 2013, a job became available with our then-held federal contract at the VA Hospital, and Ralph was strongly encouraged to apply. Being a veteran, Ralph was already familiar with the facility. Ralph interviewed and was offered a full-time position, which he gladly accepted. He was an excellent employee -- nearly everyone at the VA knew Ralph to be friendly and helpful. After only a year, he was offered a promotion to team leader. At the time, despite the recommendations of his peers and superiors, Ralph thought he wasn't quite ready for a leadership position. But six months later when he was offered another promotion, he was ready to accept. He served as a successful team lead at the VA until that contract ended in September 2015, continuing to exceed the expectations of his coworkers, customers, and leadership.

"I have a lot of gratitude in my heart for the things that people have done for me and continue to do for me," Ralph said. "I have been paying it forward and helping others. I loved my job at the VA Hospital. When Goodwill helped me get that job, I knew I wasn't going to let them down. I'm just grateful to live a life without drinkin' and druggin' – it's been over 5 years now that I've been clean and sober. I am so thankful for Goodwill giving me the opportunity and chance to show that I can be a dedicated employee, regardless of my past."

After the VA contract ended, Ralph sought out the opportunity to work in other Goodwill facilities. With stints at the University Heights Excel Center and the Tremont warehouse, Ralph is now back at the corporate office, training Janitorial Training Program participants – the very place he began his career with Goodwill.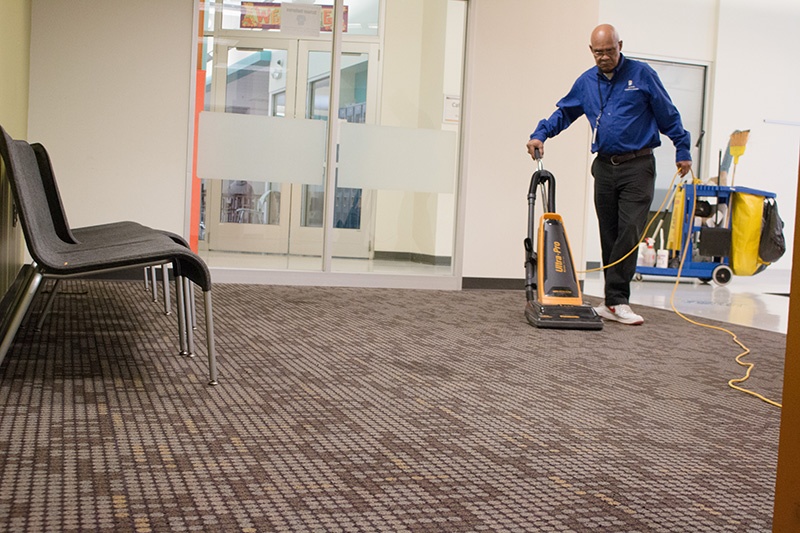 "Goodwill means a lot to me — they have TRULY stood by me," Ralph said. "They helped me with my employment and worked with me through the ups and downs in my life. They got me on the right track to get the skills in the janitorial industry that I can now to go to other parts of the organization. This is a positive place to work — in all the locations I have been. I had the opportunity to work at other places, but I wanted to stay with Goodwill."