Dianna Tolentino was referred to Goodwill's Nurse-Family Partnership® program by her OB in 2013.
"Nurse-Family Partnership changed my life," Dianna said. "I trusted Abby, our Nurse Home Visitor. She comforted and supported me throughout my pregnancy and beyond."
Dianna learned about a study at IU Health for pregnant women and was encouraged by Nurse-Family Partnership to participate. The study revealed complications that she otherwise may have never known about. She spent several weeks in the hospital, on bed rest, before delivering a healthy, if slightly early, baby girl.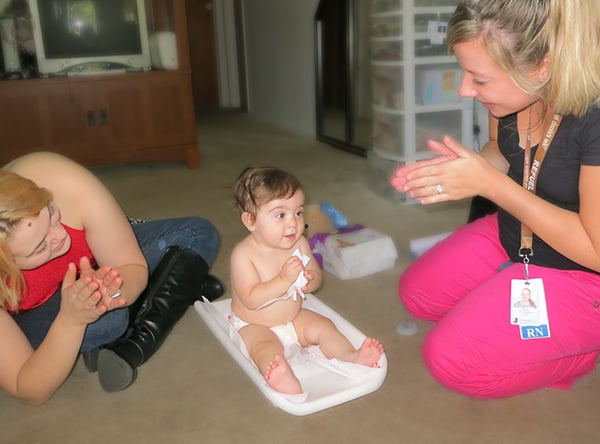 "I would have gone through a large chunk of my pregnancy thinking everything was okay if I hadn't participated in the study," Dianna said. "Nurse-Family Partnership saved my daughter's life."
Abby also connected Dianna and her husband with TalentSource™, Goodwill's job placement team, to help them find higher-wage employment. Dianna's husband enrolled at The Excel Center, where he earned his high school diploma and an Early Childhood Education Certification. In 2017, after graduating from the Nurse-Family Partnership program, Dianna accepted a position at The Excel Center.
"I want to give back to the community that has done so much to change our lives," Dianna said.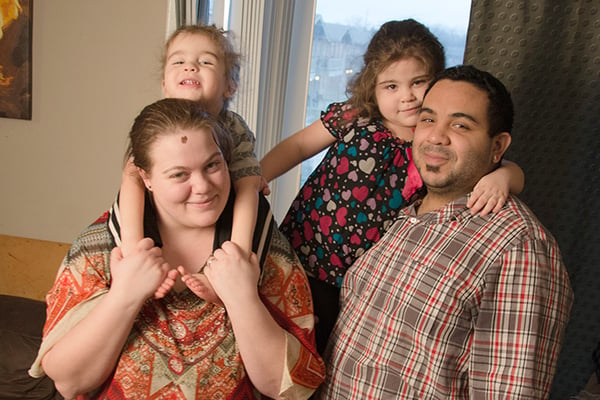 Do you know a first-time mom who could benefit from Nurse-Family Partnership? Learn more about enrolling.