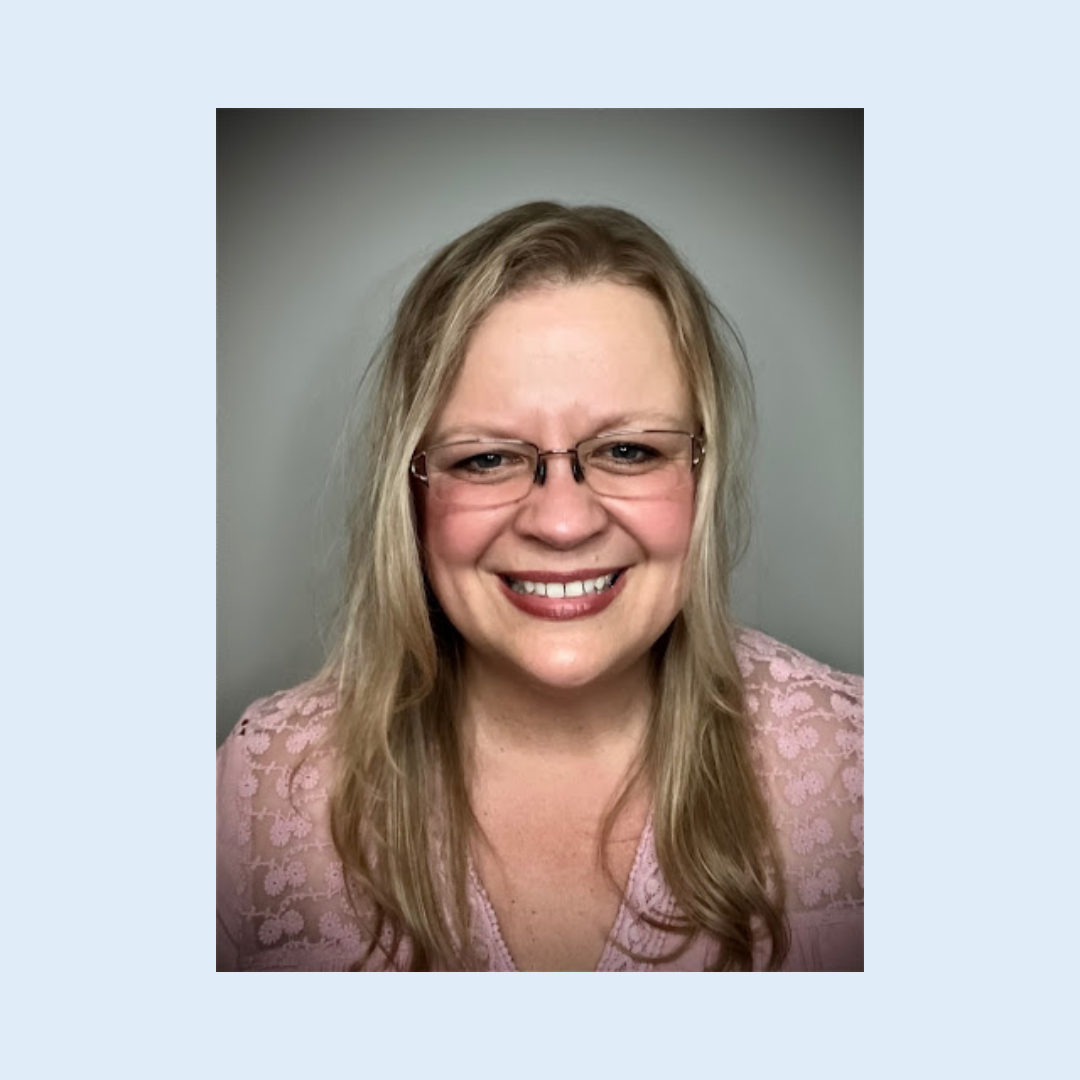 Mental health conditions are common during the perinatal period, affecting 1-5 pregnant/postpartum people. While most people are familiar with the term Postpartum Depression, pregnant/postpartum people can actually experience a myriad of mental health conditions, including generalized anxiety disorder, panic disorder, obsessive-compulsive disorder, post-traumatic stress disorder, bipolar disorder and, in rare cases, psychosis.
Sara Pollard is a psychiatric mental health nurse practitioner who leads the Goodwill Nurse-Family Partnership® Mental Health Team.
"Not every pregnant or postpartum person develops a mood or anxiety disorder, but we diligently screen for and educate about these conditions," Sara said. "There are numerous risk factors including a personal or family history of any mental health condition, lack of social support, and a history of trauma. We also know teens, single moms, and women living in poverty are at higher risk. Individuals of color and under-served individuals are disproportionately affected."
Approximately half of individuals experiencing a perinatal mental health condition do not receive treatment. Untreated effects are well-documented with impacts on the fetus, pregnant person, infant, family, and the community.
Goodwill's Nurse-Family Partnership recognizes good mental health is as important as good physical health, and that's why we dedicate staffing resources for both body and mind. In October 2020, Goodwill's Nurse-Family Partnership received a grant from the Department of Mental Health and Addiction (DMHA) to expand the NFP Mental Health Team and add additional services, including mental health counseling for clients. Since that time, the team has received 111 client referrals, and 75% of clients who were referred by their NFP Nurse have had at least one counseling session with a member of the NFP Mental Health Team. In contrast, 30% of clients who are referred to a mental health clinician outside of NFP have at least one visit with the clinician.
For more information about perinatal mental health conditions, visit www.postpartum.net. For more information about the Goodwill Nurse-Family Partnership® Mental Health Team, email spollard@goodwillindy.org.