At 17 years old, many teenagers are focused on things like prom and hanging out with friends. Sarah Siegel's teenage years were spent a little differently, however, when she suddenly found herself living on her own during her sophomore year of high school.
"My family left town, and I stayed," Sarah recalled. "A lot of times I didn't even have groceries. I had to get a job."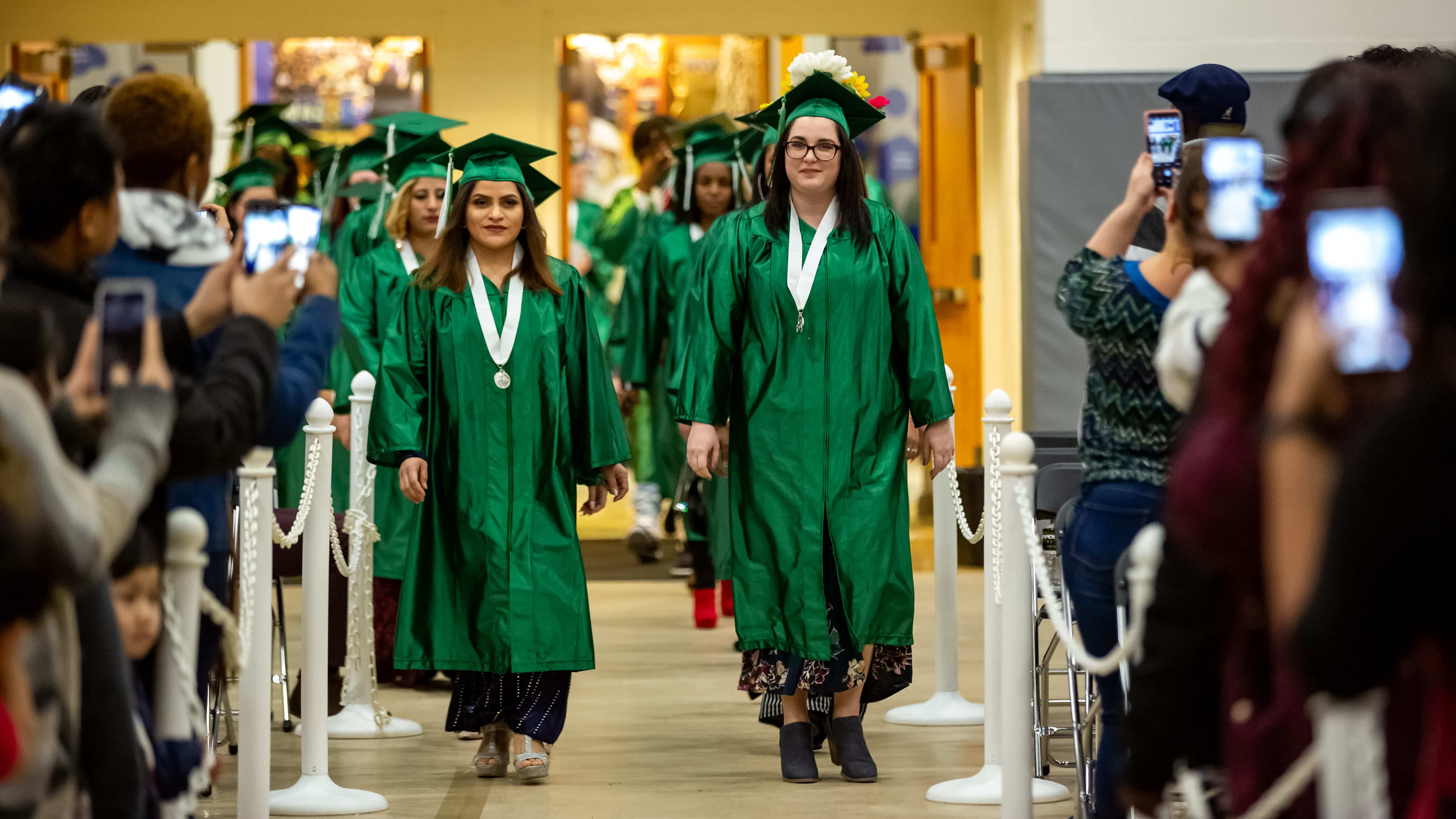 The weight of balancing school and a full-time job eventually began to take its toll, and Sarah failed two required courses her senior year. School administrators let her participate in her graduation ceremony with the promise that she would retake the classes in summer school, but accumulating debt and the need to support herself prevented her from being able to return.
"Back then, I felt like I was just one in a sea of many — I was lost. I knew there was no diploma waiting for me on the other side of that stage," Sarah said.
Sarah continued to find work, but the desire to finish her education lingered. Then, life threw Sarah another obstacle. Her mother fell ill, and came to live with Sarah so she could care for her. A few months later, Sarah also suffered the loss of a pregnancy.
"There were days I couldn't even get out of bed — all I could do was cry. I quit my job and tried to focus on taking care of my mom," Sarah said. "In August, I saw an ad for The Excel Center opening in Decatur, and I knew it was time to stop making excuses about returning to school."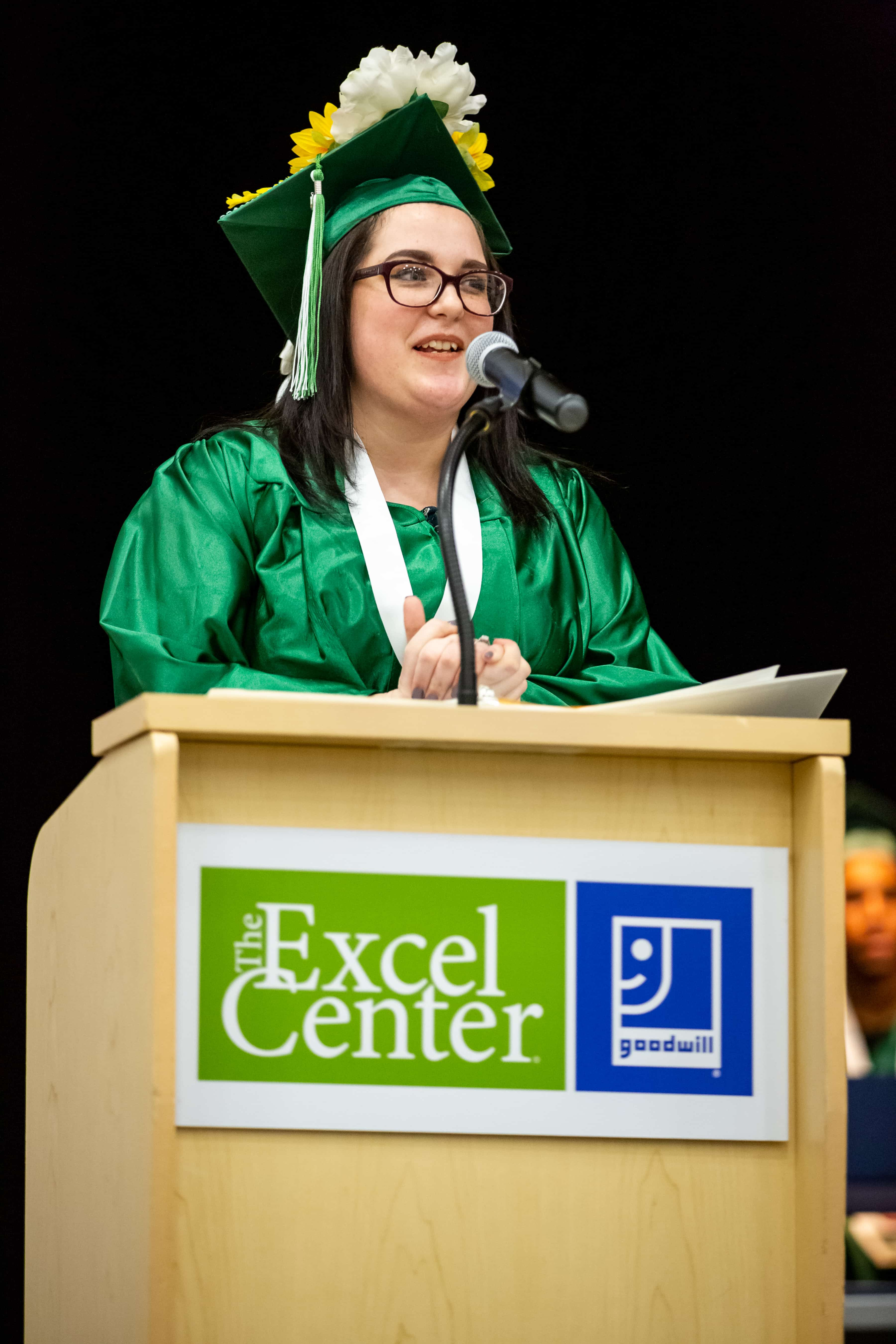 Sarah describes initially feeling embarrassed at returning to high school at the age of 25. However, with time, effort and the support of her teachers and coaches, she began to acclimate and eventually thrive. In February 2019, Sarah crossed the stage as a graduate of The Excel Center®.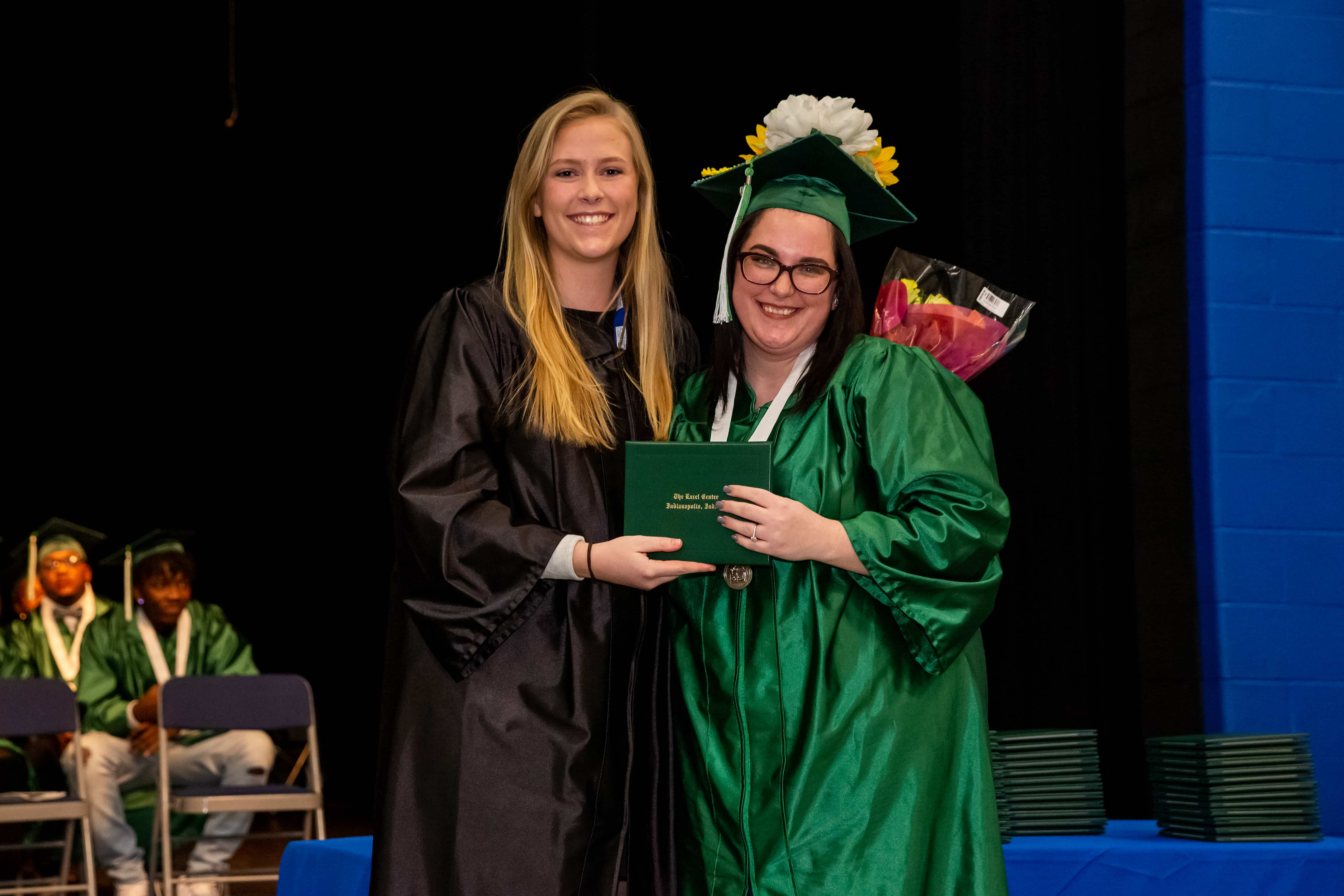 In addition to a Core 40 diploma, students at The Excel Center can earn free college credits and industry-recognized certifications so they are ready for life's next step. With the help of a certification earned at The Excel Center, Sarah now works as a certified dental assistant. In a commencement address to her peers and fellow graduates, Sarah notes:
"I said earlier that, at my first graduation, I felt like I was one in a sea of many. Standing before you today, I no longer feel like this. The Excel Center has truly given me something to celebrate about myself."