Over 40 years of research proves the Nurse-Family Partnership® model of working with first-time mothers can change behavior and lead to healthier birth outcomes. But can NFP positively influence the pregnancies of women who have had previous births? What impact does a nurse home visitor have on the development of older children in the home? These are the questions that NFP Founder Dr. David Olds wants to answer by studying multiparous moms—women who have borne more than one child.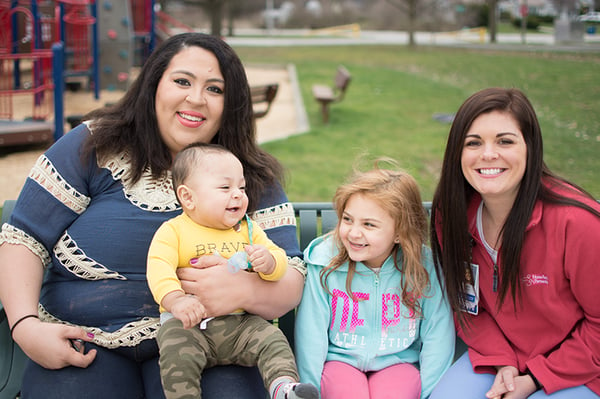 About a dozen NFP's across the country are participating, and Indiana is among them. Our nurses enrolled 29 Marion County multiparous mothers in 2017, measuring outcomes in three key areas: smoking cessation, breastfeeding and safe sleep practices. The four-year study began in 2017 and was made possible through a Safety PIN grant from the Indiana State Department of Health. Safety PIN grants are competitively awarded to programs that address infant mortality.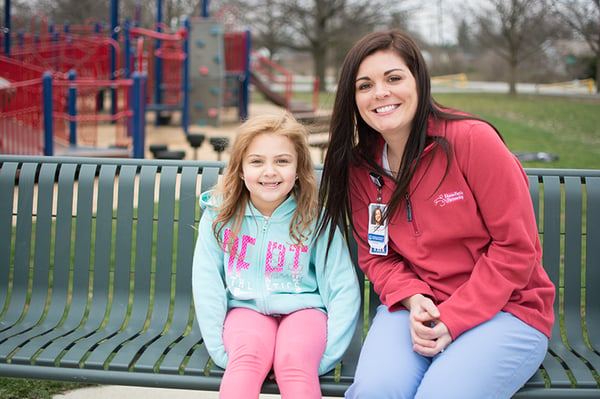 At full capacity, it will include 40 multiparous mothers.
Jessica, 27, is one of the participants. She's the mother of 6-year-old Audriana and 5-month-old Michael.
"I thought I knew a lot of things, but it's amazing how some things have changed since Audriana was born. I've learned about safe sleeping practices. NFP is also connecting us with resources I didn't even know existed," she said.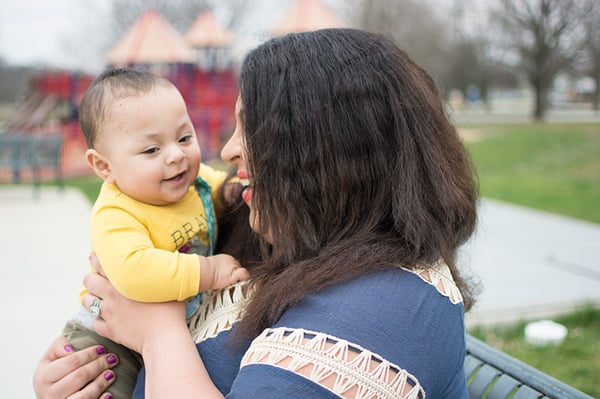 She had several pregnancy complications and says another benefit is that her nurse was always available when she couldn't reach her doctor.
We're honored to be part of a study that may eventually expand NFP beyond first-time mothers. Dr. Olds and fellow researchers have noted changes to the NFP model may be significant because, "women with other children and previous births often have unique concerns, challenges and aspirations that must be reflected in the evolving NFP program materials."