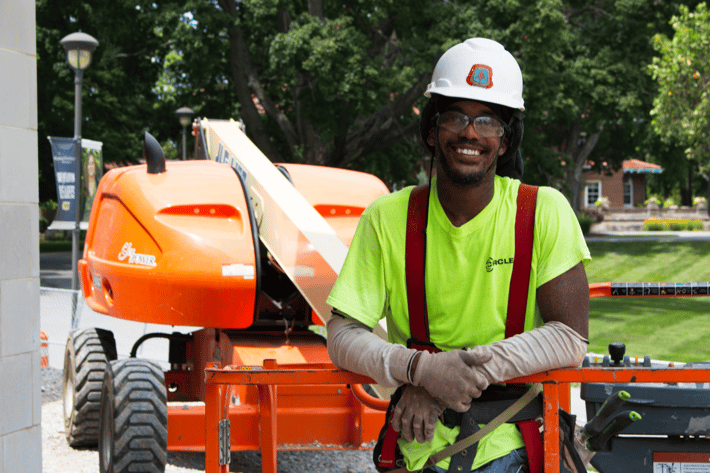 Brian King was incarcerated for two-and-a-half months, but the two years he spent on house arrest following his release, combined with his criminal history, made securing a full-time job particularly difficult.
"My felony was too recent," Brian said. "It was frustrating because I just wanted a chance to prove that I had changed."
For more than two years, Brian worked a series of temporary and odd jobs. In late 2013, after being released from house arrest, he discovered the New Beginnings program at Goodwill.
"One of the most helpful things they taught me was how to talk to an interviewer," Brian said. "I had street smarts, but I didn't know how to write a resume."
Brian graduated from New Beginnings in May 2014 and earned a welding certification through Goodwill. He then worked with an employment placement specialist at Goodwill who connected him with Indiana Plan, a pre-apprenticeship training program that prepares participants for a job in the building trades.
"Just because you're a felon doesn't mean it's the end for you," Brian said. "I want people to know my journey and hope that they are inspired to keep moving forward."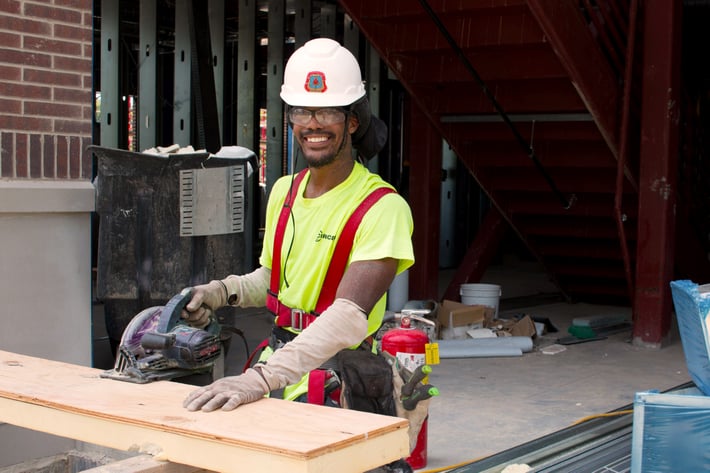 He is now employed with the Carpenters Union, earning nearly three times more than the transitional job where he began.
"New Beginnings is a stepping stone – not a career," Brian said. "They want you to succeed and will help you find a better job, but you have to do the work."