Since 1997, Nancy has worked as a janitor at the Birch Bayh Federal Building and U.S. Courthouse. She is described as the heart of her team of nearly 20, remembering co-workers' birthdays and coming in early every day to eat lunch with others before her shift starts.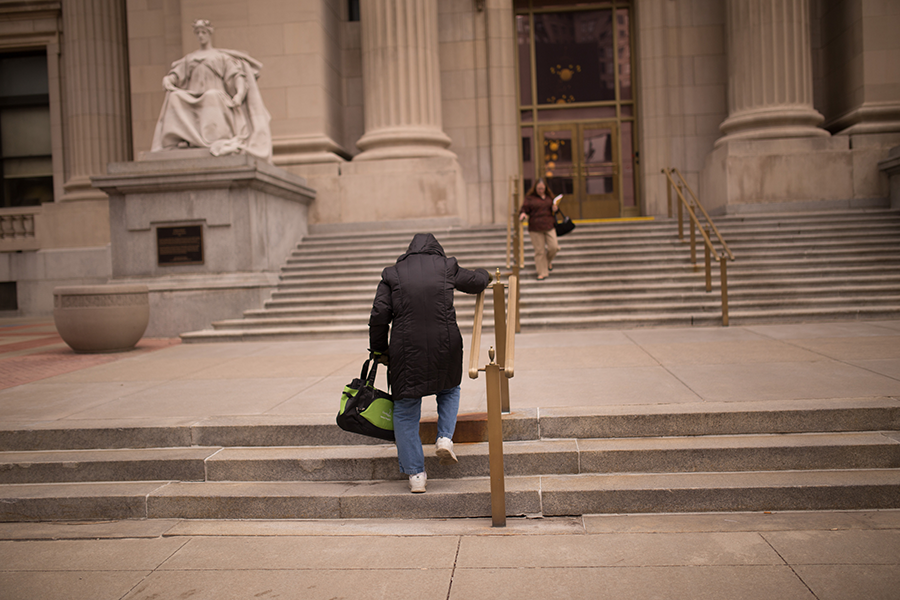 Nancy, who has a vision impairment and other disabilities, doesn't drive. She takes public transportation, yet she has never missed a day of work. Nancy takes great pride in the role she and the rest of the Goodwill team take in the upkeep of their building – one of the few federal sites in the Midwest listed on the National Register of Historic Places.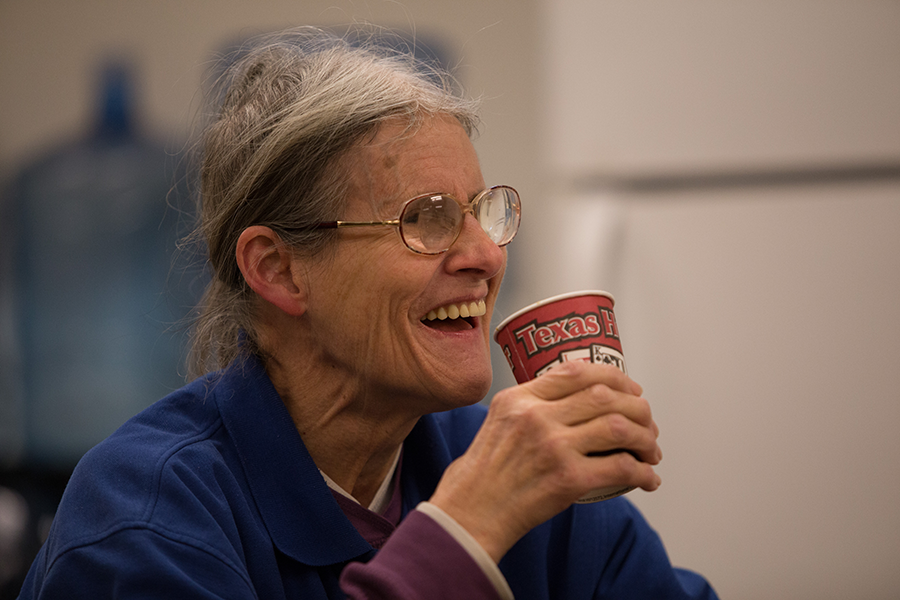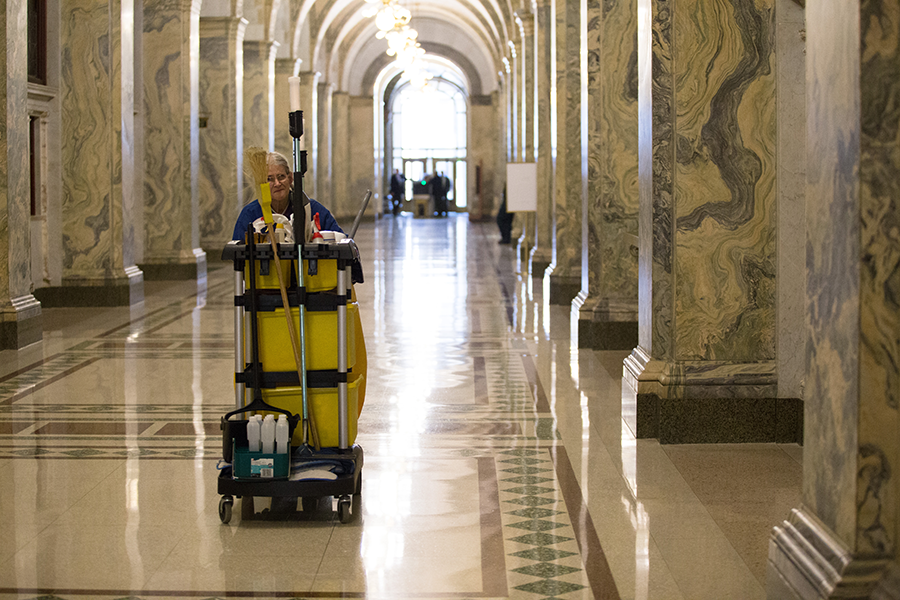 "I never thought I would work with Goodwill for this long. But, it went by fast. Working here this long has been quite an accomplishment, and I'm proud of it."
"Nancy is a role model for her co-workers," said Breeanna Bongayan, Employee Development and Training Supervisor at Goodwill. "She shows that if you would like to make Goodwill a career, you can do it. New employees, especially, look up to her and say, 'Wow, I can work here for a long time if I put my mind to it, have a positive attitude and take pride in my work.'"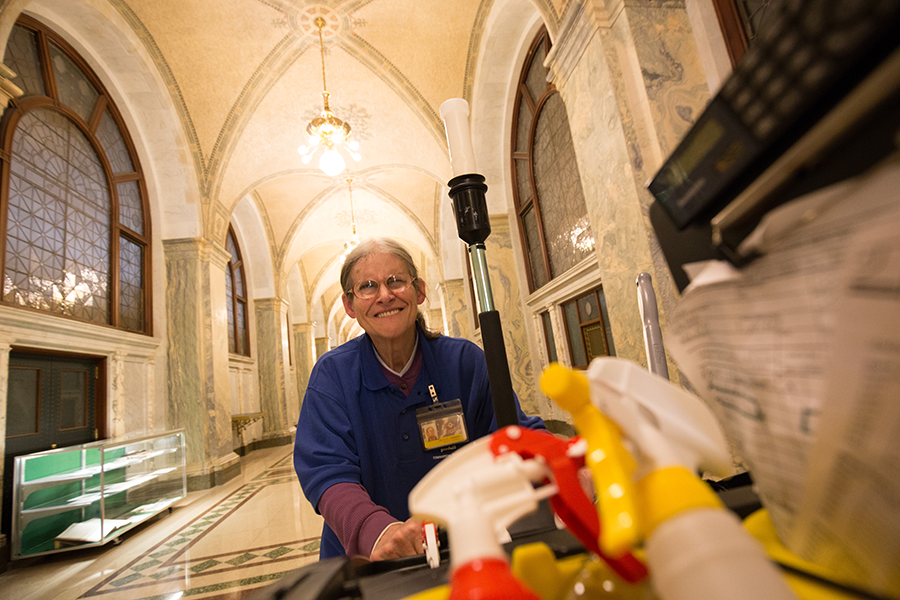 Two-thirds of Goodwill's 3,000+ employees face an employment barrier, such as a disability, limited education or criminal background. In the Commercial Services division, employees with barriers make up 80% of the workforce. The division has commercial contracts for packaging, assembly and other services at its 90,000 square-foot production facility. Employees also provide cleaning and janitorial services at federal government facilities in Indianapolis.
Listen to Nancy talk about her time at Goodwill in this video.