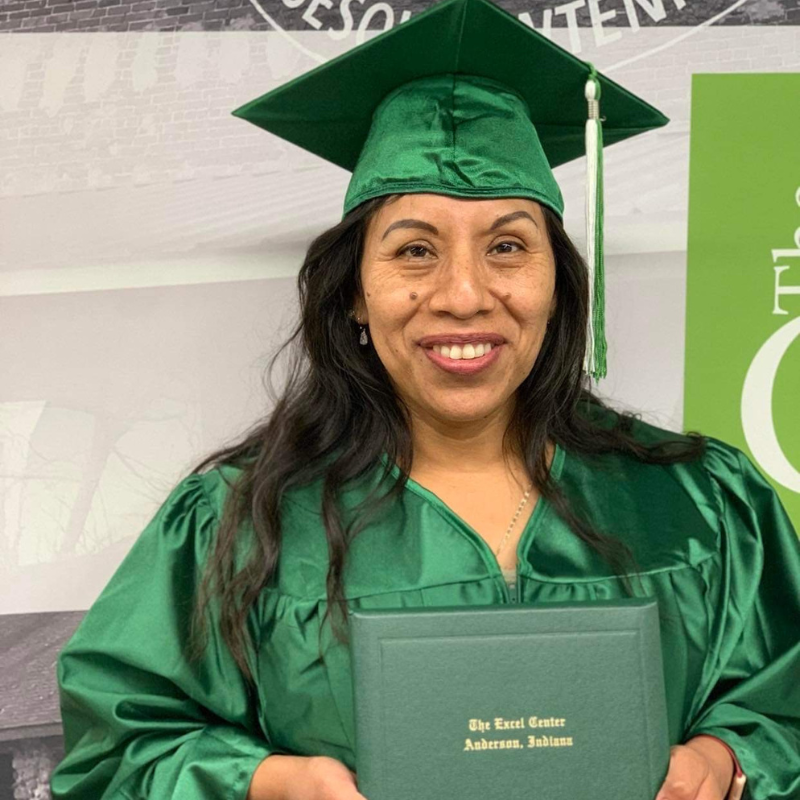 Born in Mexico, Imelda Lopez lived far away from her local high school, and due to transportation barriers, she never attended. She moved to the United States as a teenager, was married at the age of 16, had her first child at 17, and then four more after that. To help support her family, she always worked. She was employed at a factory for 10 years, but the work became too taxing as she grew older.
"My hands started hurting badly," Lopez said. "I thought to myself, 'all this work is very hard for someone of my age. I need to return to school and earn a high school diploma.'"
Luckily, Lopez knew of a place to accomplish her goal — The Excel Center® — Goodwill's tuition-free high school for adults, which was on her route to and from work every day.
"I heard about The Excel Center on the news, and I passed by it on my way to work, so I decided to enroll," said Lopez. "I knew that obtaining my diploma would help me earn more money and secure a better job."
Designed to meet the needs of adults, The Excel Center offers a Core 40 high school diploma on a flexible schedule. Additionally, students are provided the opportunity to earn college credit and industry-recognized certifications before graduating — all at no cost. On average, an Excel Center graduate earns $10,000 more in annualized income than a non-graduate.
"I started taking classes slowly but enjoyed it so much, especially all of the kindness and support of my teachers," Lopez said.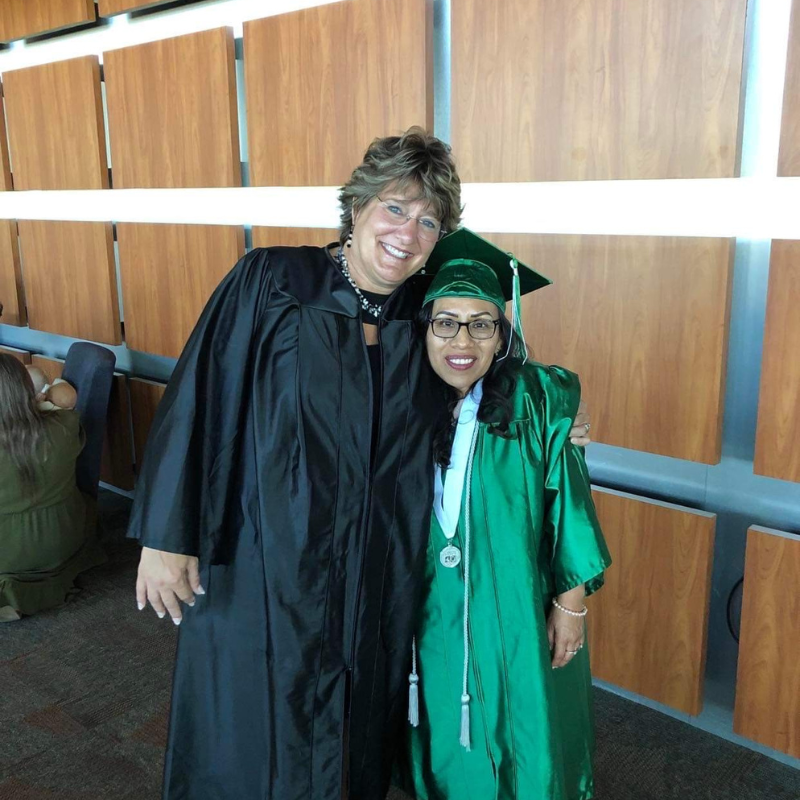 Even though she had been out of a learning environment for some time, Lopez credits her academic success to the support and guidance of The Excel Center staff.
"I do not have enough kind words to say about the staff," Lopez said. "The teachers would explain things to me as many times as needed. They would stay late to help me and make sure I understood the materials. They were all patient and kind to me."
In early 2021, just before graduating, Lopez became a naturalized citizen of the United States. The Excel Center staff helped her prepare for the necessary steps to achieve this goal, including preparing for her exams and helping her study.
"Becoming a citizen was a proud moment for me," Lopez explained. "The Excel Center staff supported me not just as a student but as a whole person."
She graduated from The Excel Center in the spring of 2022 with an Indiana Core 40 high school diploma and dual credits. She now works as a teacher's assistant.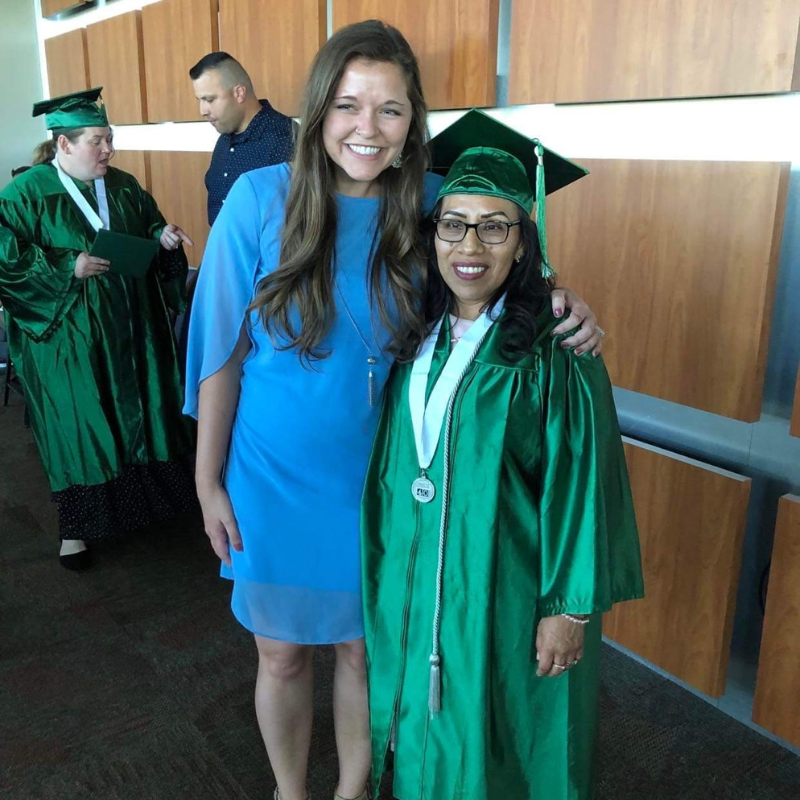 "I plan to gain more experience in the workforce before I enroll in college and pursue a degree in early childhood education," Lopez said. "I have found this passion, and my family is very proud of me."
Lopez is grateful to the entire staff of The Excel Center in Anderson for helping her reach her goals. To learn more about The Excel Center, visit excelcenter.org.