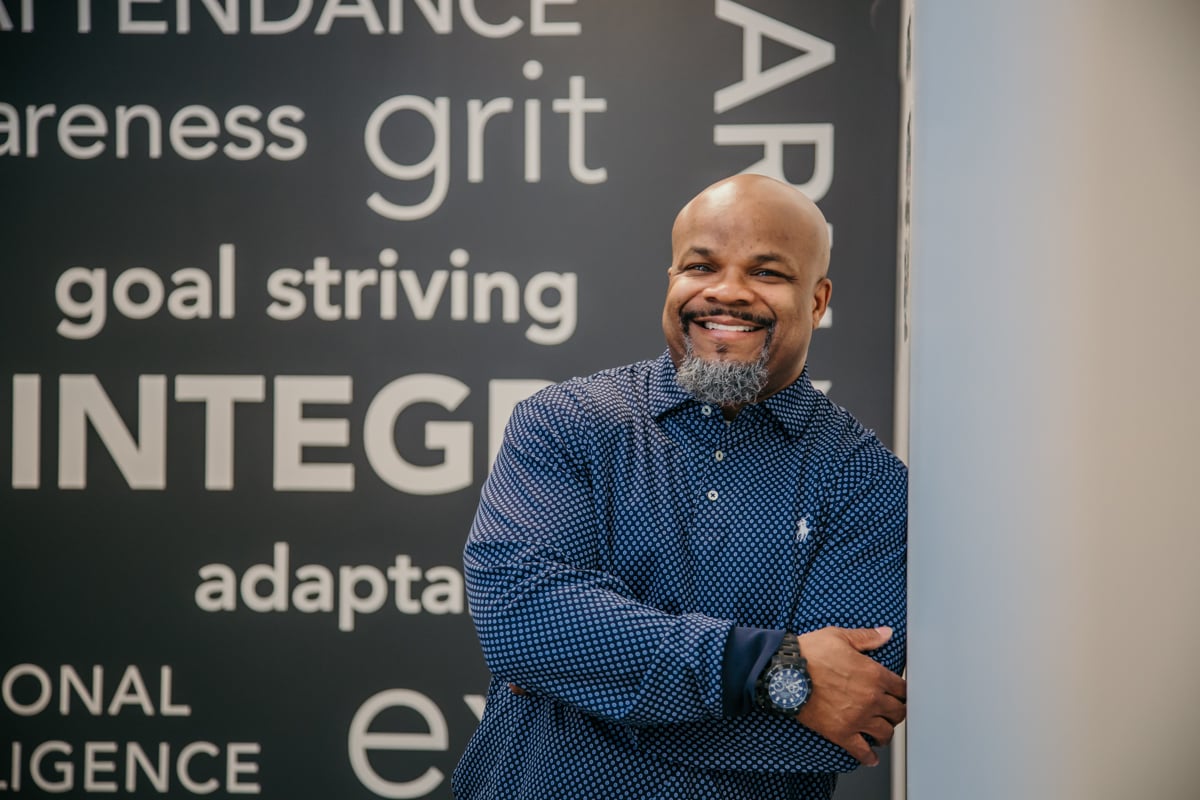 When Johnny Manson joined Goodwill in October 2016 as a part-time donation attendant, he had been struggling to secure employment due to past legal issues and a lifelong history of depression.
"Having a job I enjoy that provides me with the mental health services I need has played a critical role in overcoming these challenges," Johnny said.
He was immediately recognized for his hard work and strong work ethic, quickly moving through the ranks, and in just over two years, he was promoted to Site Leader at one of Goodwill's retail outlets. His income tripled over that period.
Johnny also took advantage of the services of a Goodwill Mission Coach — full-time career and life coaches who work with Goodwill's employees, students and other program participants to help them set goals and take steps to achieve them.
Mission Coaches help their Goodwill clients with a range of issues. First, they ensure an individual's basic needs are met, helping them secure housing, food, child care, health care and more. Then they move on to higher order functions, like pursuing education and job credentials and providing financial literacy training and credit-counseling. Mission Coaches are the hub that connects our employees, students and other clients to the range of services available at Goodwill as well as outside with our community partners.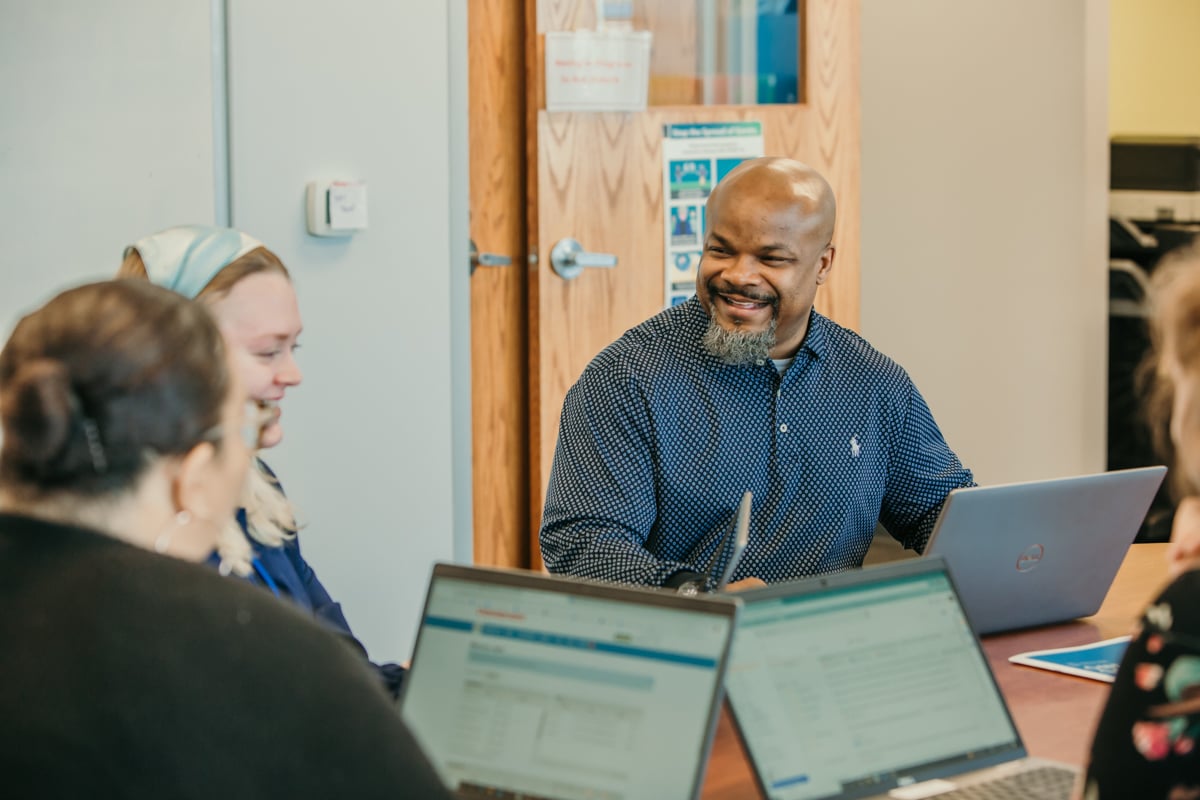 In addition to advancing in his career, Johnny wanted to go back to school and purchase a car and a home. He worked with his Mission Coach to apply for Goodwill's tuition reimbursement program, which helped him complete his bachelor's degree in business administration.
He then enrolled in a graduate program where he worked toward a master's degree in organizational leadership and graduated in May 2021. He is currently pursuing a Doctorate in Business Administration. Johnny's Mission Coach also advised him on how to improve his credit score, which increased by more than 130 points, along with his net worth, allowing him to meet his goal of purchasing a car and a home.
Recently, Johnny decided that he wanted to transition into a mission-based role that would allow him to more directly serve those enrolled in Goodwill's programs. In 2021, he became a Life Coach at The Excel Center – a similar role as a Mission Coach but with a focus on adult students.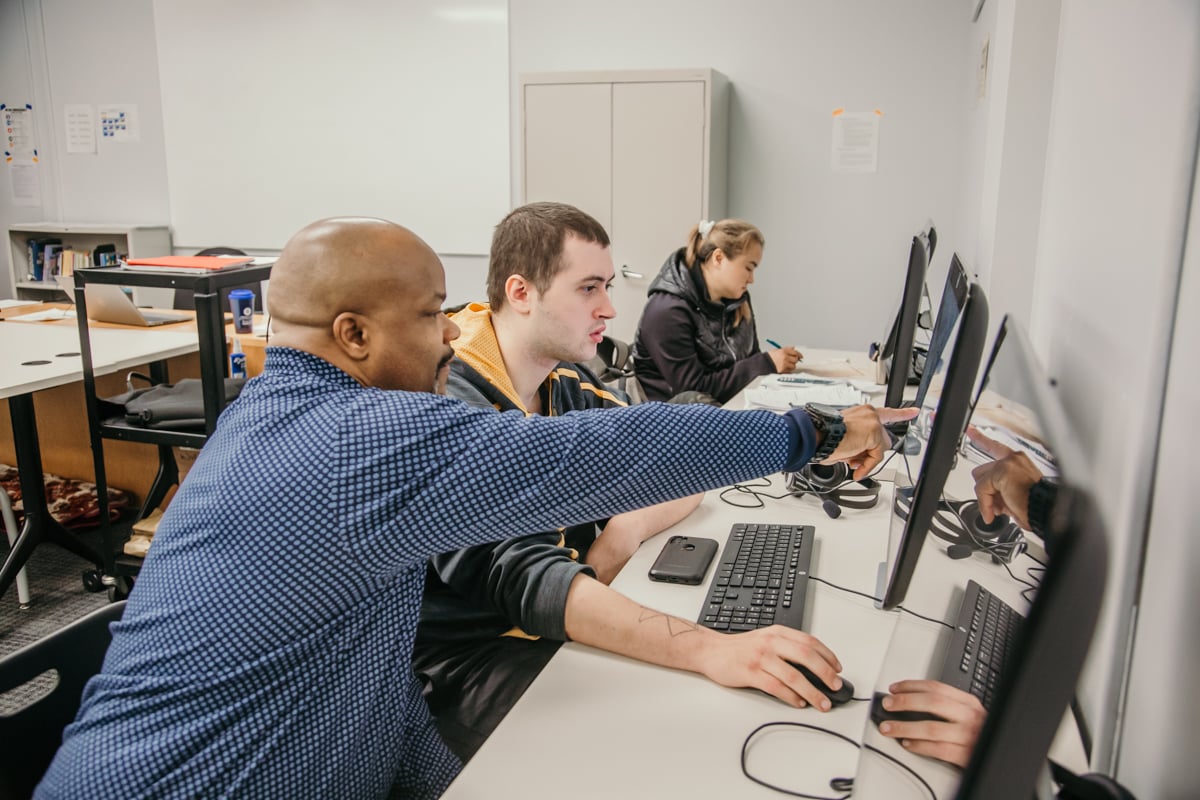 Johnny's unique path illustrates how the people Goodwill serves are often motivated to serve others, many of whom face the same barriers, creating foundational relationships and stronger communities.
"Goodwill has helped me accomplish goals in education and employment and has had a profound impact in changing my life," Johnny said. "I am loyal to Goodwill because Goodwill has been loyal to me and is socially responsible."