Student with Asperger Syndrome and ADHD Excels at Goodwill's Adult High School
Phillip Hinds, 24, is a self-proclaimed "stickler" for detail.
"I was born on the fifth of March, a Saturday, at 10:46 a.m.," Phillip said.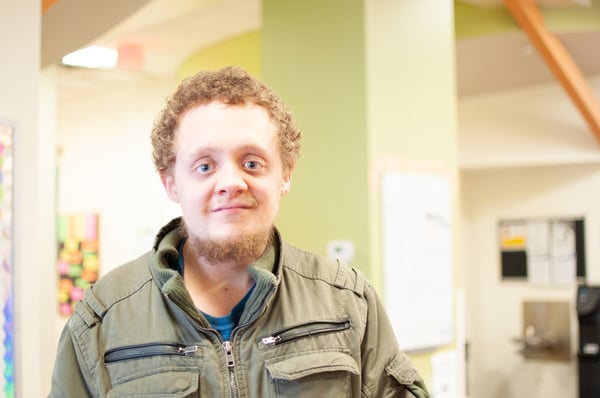 Diagnosed with both Asperger syndrome and Attention-Deficit/Hyperactivity Disorder (ADHD), Phillip struggled emotionally when he initially enrolled in high school as a teenager.
"My Asperger's and history with ADHD made me feel like I was trapped in my own mind," Phillip said. "At school, I acted out a lot and couldn't function in a regular classroom setting."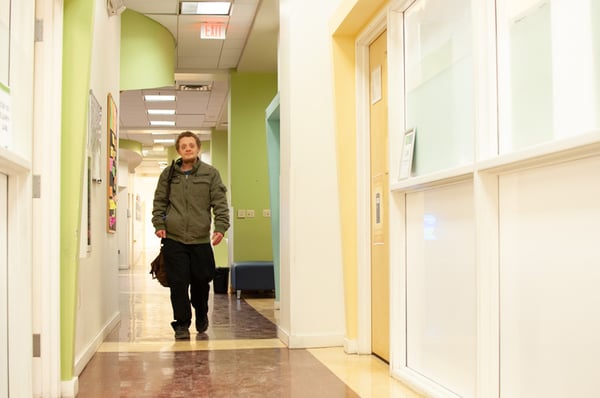 Phillip finished high school and was awarded a Certificate of Completion. While the Certificate of Completion does align state-approved curriculum to grade level standards, it is not equivalent to a Core 40 high school diploma.
"After that, I went to a grade 12+ class, which was a basic finances class with a focus on social interaction," Phillip said. "I attended for about two years, and then I got rehabilitation services and a part-time job at Kroger."
While Phillip seemed to be on the right path, he wanted to achieve more with his education and career. Not knowing what his future had in store, he began to suffer from depression.
"I didn't know what I wanted to do," Phillip said. "I decided to focus my energy on my dog and my hobby of writing. This was enough to lift me from my depression and give me hope for a better future."
One day, while writing and searching online, Phillip found out about The Excel Center® through Reddit. Someone had written about Goodwill's free high school for adults in a comment and included a link to the website.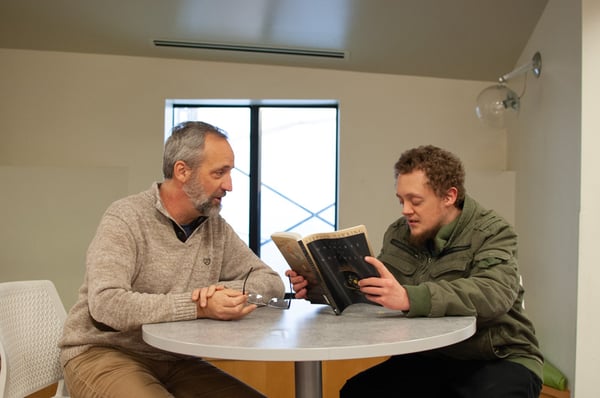 "I couldn't believe it was free!" Phillip said. "My coaches and friends helped me apply, and here I am today."
Since enrolling at the Michigan Street campus in Indianapolis, Phillip has seen great success as a student. In addition to passing various English and math classes, he created The Excel Center - Michigan Street Philosophy Club, which is an after-school extracurricular activity well-attended by other students.
"Phillip is very enthusiastic to share what he knows and eager to learn what he does not," said Greg Fedroff, English Teacher at The Excel Center. "He is doing well in his classes and is on track to graduate."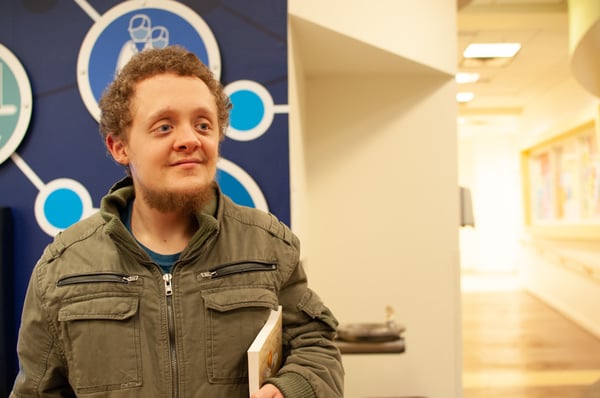 The Excel Center offers students the opportunity to earn a Core 40 diploma, industry-recognized certifications and college credits, all at no cost. After graduation, Phillip plans to pursue a path in forestry or physical therapy. One thing is for sure, his attention to detail is paying off.
"I look forward to graduating from high school with a Core 40 diploma!" Phillip said. "I know I can achieve any goal I have in front of me."