It takes an extraordinary kind of teacher to become a part of the Indianapolis Metropolitan High School family. As a best-fit high school for students experiencing circumstances that may present a barrier to education, Indy Met staff must possess empathy, patience and — most of all — heart.
Justin Musgrove and Selena Schraven are just two great examples of the heart and dedication within the walls of Indianapolis Met. Justin Musgrove and Selena Schraven embody the heart and dedication that fill offices and classrooms within the school. Both in their first year with Indianapolis Met, Justin and Selena were drawn to the school's model as a solution to help break barriers to education.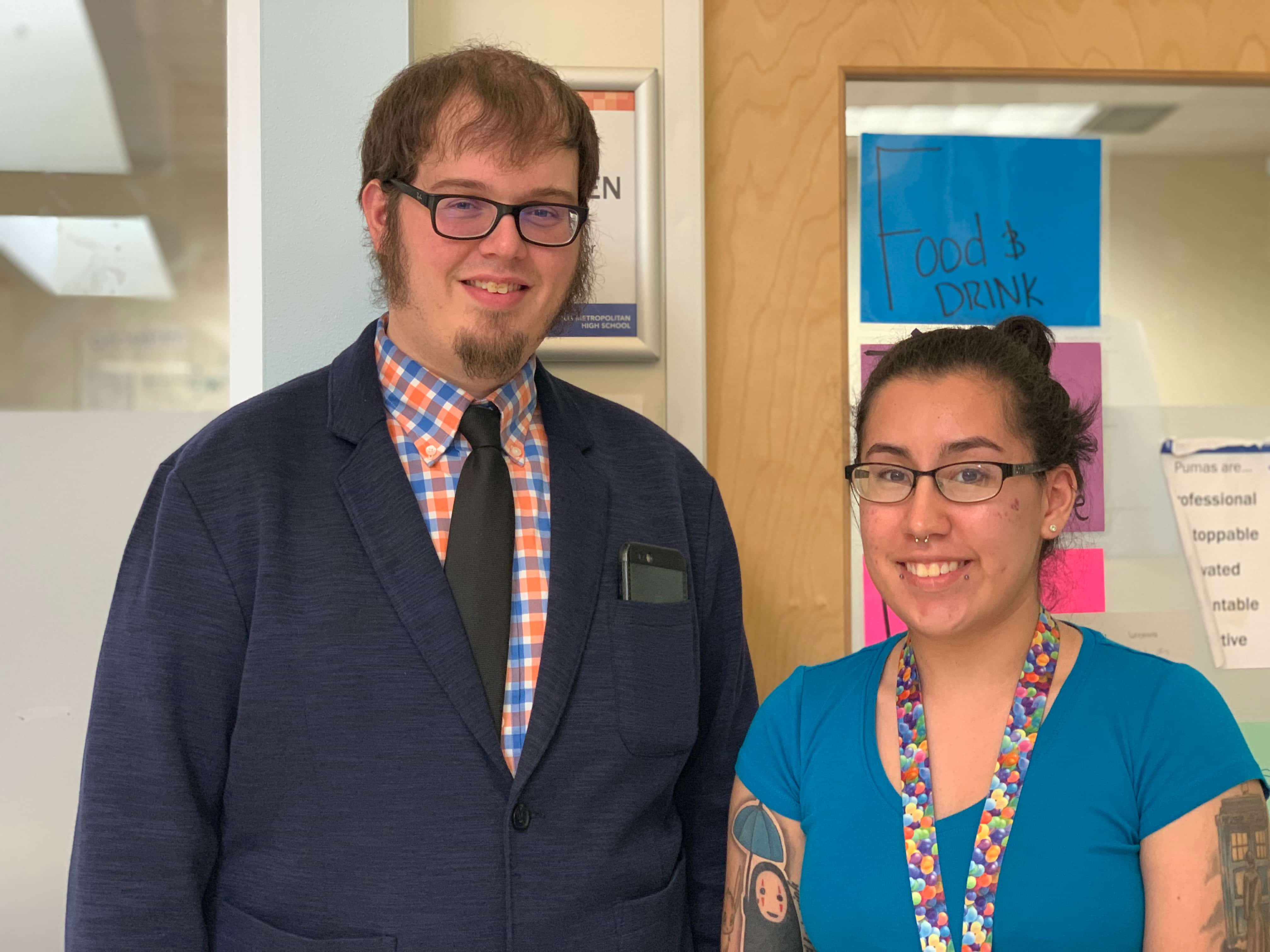 "I wanted to teach at Indy Met because of our very unique model that approaches students as people first, takes a holistic approach to education and works to create a wrap around support plan tailored to each student," said Selena, who came to the school through Teach for America. "I believe every single child deserves the level of care and opportunity we are trying to achieve."
The holistic approach to education extends to its staff as well. Indianapolis Met utilizes a distributive leadership model — helping to instill a culture of trust and collaboration among staff. As Lead STEM Teacher, Justin works with each of the teachers within his team to develop lesson plans that keep students at the center of each task and encourage a mastery of key skills that can be utilized as they transition through high school and beyond.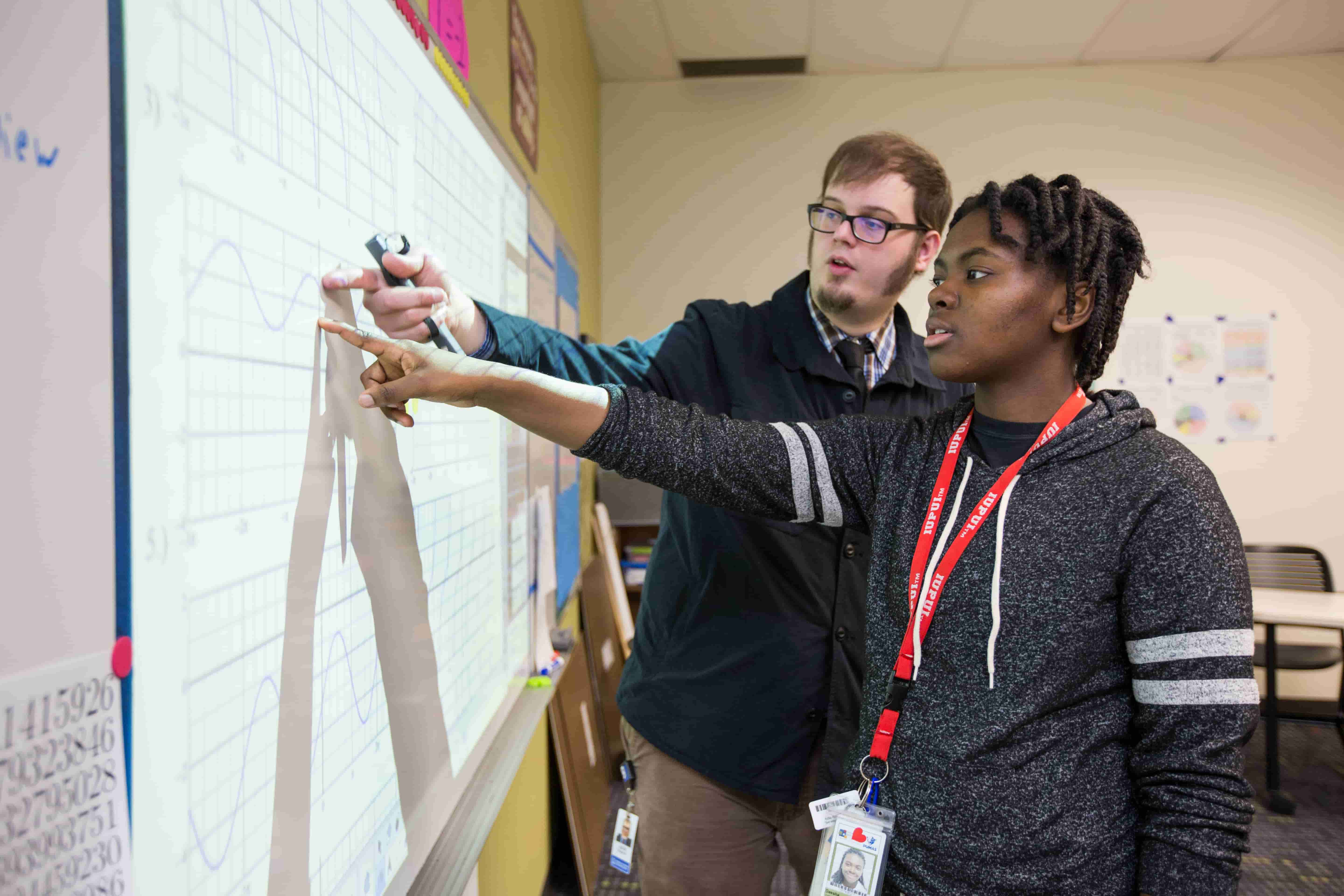 "I held a similar position at a previous school, but there I was overseeing the work of eight or nine teachers. While that time was valuable, it was hard to build relationships necessary to affect change in the classroom, "Justin remarks. "At Indy Met, my team is smaller, and we can dive in deeper."
"There's a fine line between micromanagement and trusting support," Selena adds. "One of the things I appreciate about Indy Met most is that I always feel supported. I really admire how committed Justin is to holding our students to high standards and building different ways to get them there."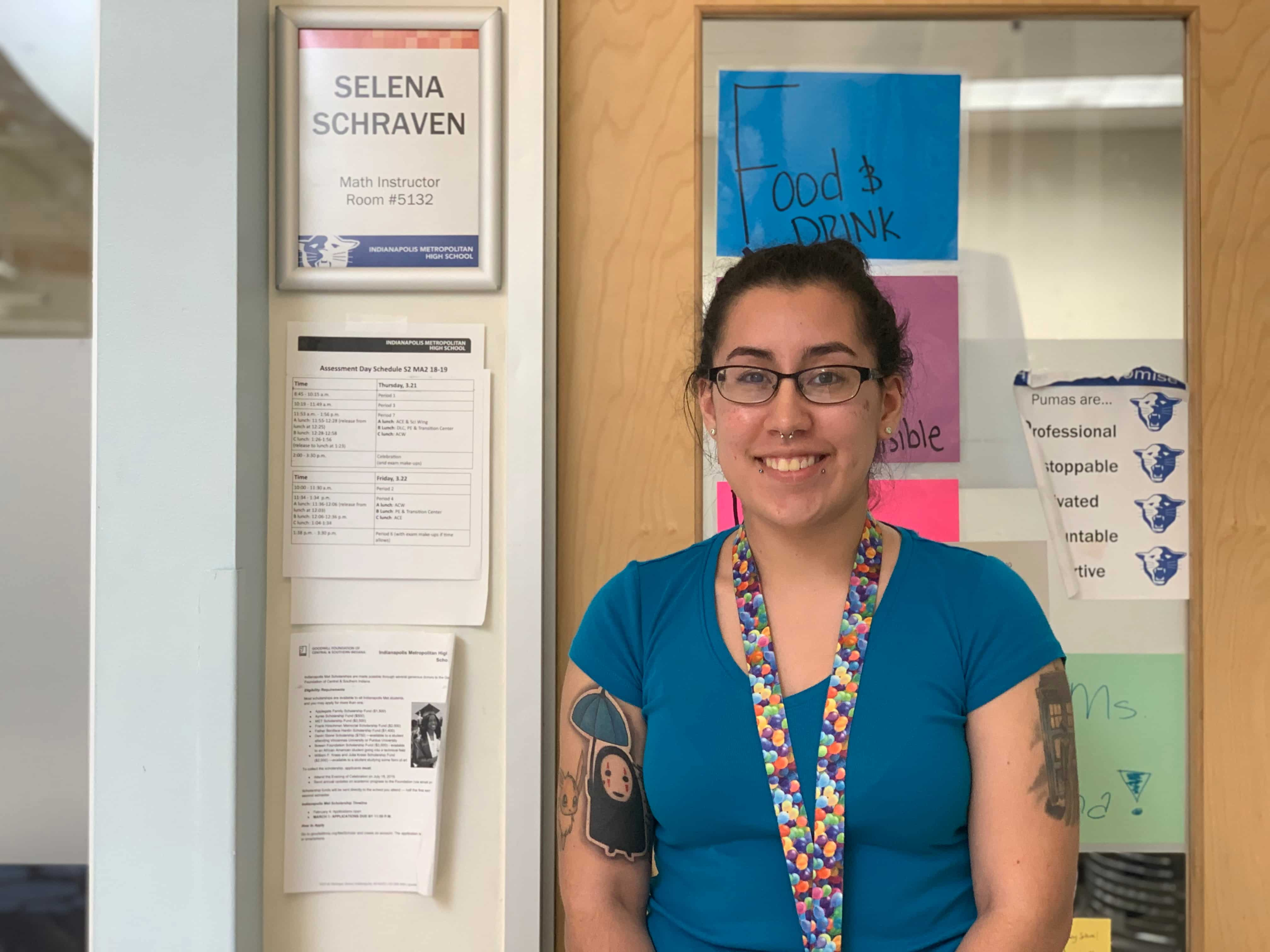 The relationships built with students and watching them achieve new milestones is what ultimately drives each of the instructors. Indy Met provides students services such as small class sizes, individualized support, free child care and family empowerment coaching.
"Seeing students earn credits that they thought they couldn't achieve, and even get excited to take on more is so rewarding," Justin noted. Selena continues, "It truly is magical to be there when students discover not only a mathematical concept, but also a new sense of confidence in their own ability to navigate a difficult situation and succeed ... our students are extraordinarily resilient, loving, perceptive, capable and every other wonderful adjective you could imagine. I can't wait for the future they are going to build and the lives they are going to touch."
In honor of National Teacher Day and Teacher Appreciation Week, Indianapolis Metropolitan High School and Goodwill of Central and Southern Indiana thank Justin, Selena and all of our teachers, paraprofessionals, family empowerment coaches and other support staff that help our students find the path to success.