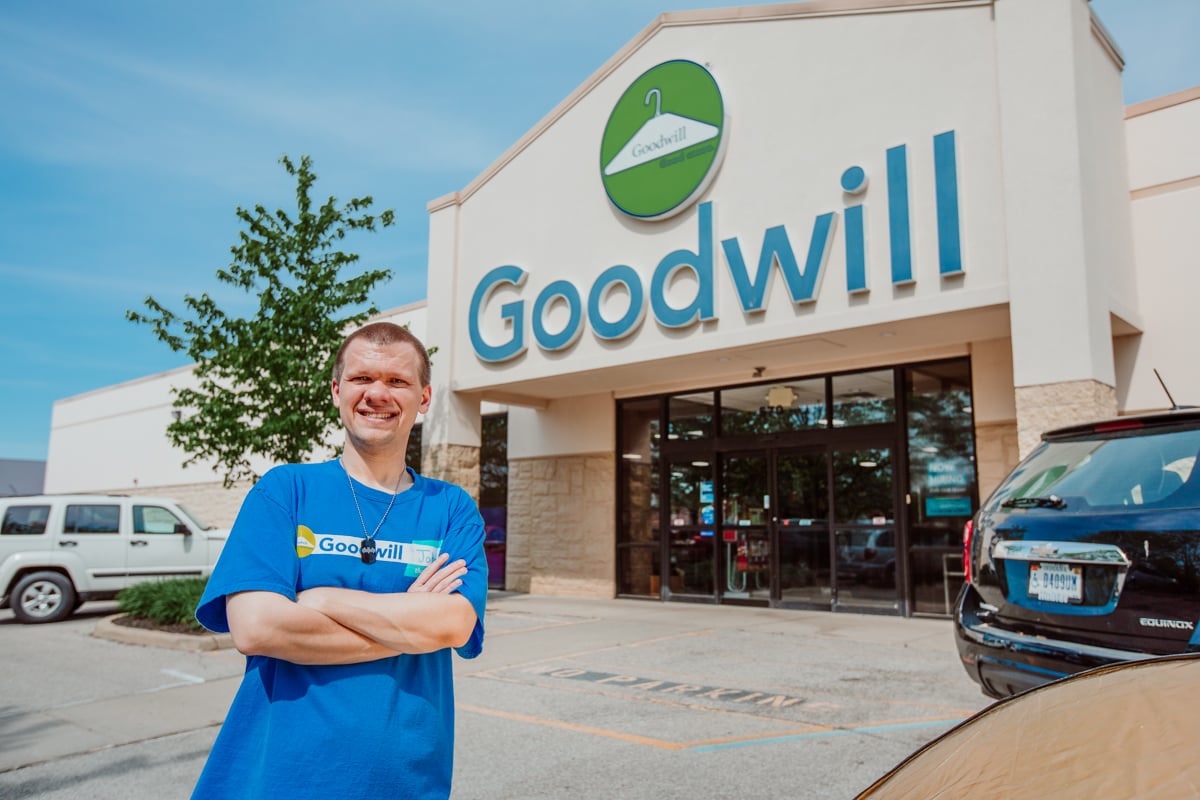 John Thompson was born with autism and didn't learn to speak until he was eight years old.
"Some people would say having autism is a struggle, but I would say it makes you special," John said.
Prior to enrolling at The Excel Center, Goodwill's high school for adults, John was homeschooled and had never attended a public school. Not only did he graduate, he also expanded his support network and achieved great success in other areas of his life. Today, John works at the Shelbyville Goodwill store and is looking forward to a bright future with his fiancè.
One of the many qualities that sets John apart is that he is a gifted pianist, who can learn to play any song in a matter of minutes despite having no formal lessons. He even won the Shelby Idol singing contest in 2010, making him a bit of a local celebrity in his hometown of Shelbyville.
Watch the following video to see John in action:
When you donate and shop at Goodwill, you're changing lives in your community. To support a Hoosier like John Thompson today, you can make a tax deductible gift.