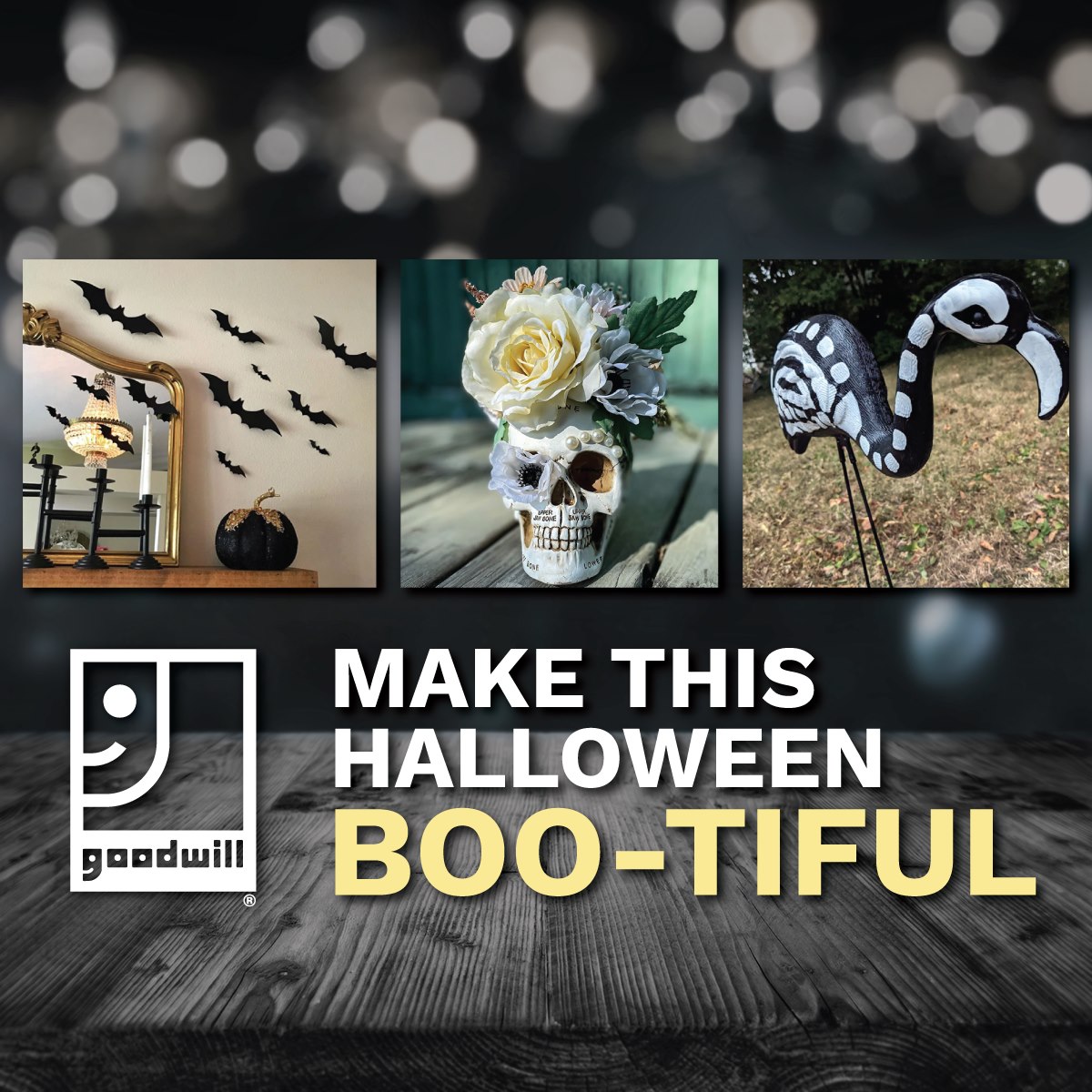 I've noticed that as I get older, the decor in my home gets a bit more "boringtasteful" — and Halloween is no exception. Gone are the gory Halloween displays that I helped create with my roommates in college.
Enter quirky and cute Halloween decor, which can be harder to find. It's a way to show yourself that, yes, it's fall, and soon, tiny humans might dress up and beg for candy. But it's also a way to prove to myself that I still haven't lost my entire sense of humor about it all.
Here are some fun ways to incorporate quirky but boo-tiful Halloween decor into your autumnal space without breaking the budget.
One thing I LOVE LOVE LOVE is kitschy yard decor. Pink flamingos have always been my jam. So when I spotted this fantastic vintage pink flamingo, my mind immediately went to DIY skeleton. It's easy to do – a bit of black and glow-in-the-dark paint and BAM! An extra spooky yard that's perfect for those October evenings.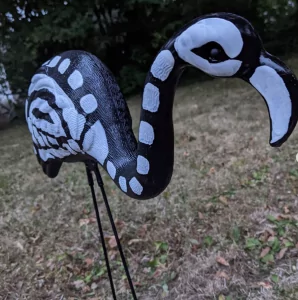 Credit:@mise.en.haas
Inside, there's always a way to go overboard with decor. But, hey, maybe pass on that stretchy faux spider web stuff (there are enough spider webs in the world, do we really need to add more?) and opt for a spooky but classy little bouquet of boo-tiful flowers instead. Simply check out Goodwill's housewares section for the perfect Halloween accessories and florals that can be converted into something entirely new!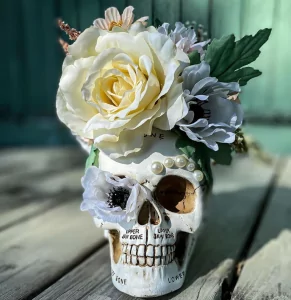 Credit:@till_and_twine
And if you're not sure how to make your Halloween decor a bit more adult-y, perhaps it's time to channel your inner Morticia Addams. You can't go wrong with classic black accessories and simple shapes. I love this little display, which can be easily replicated with some black spray paint, scissors, a hot glue gun and gold sequins.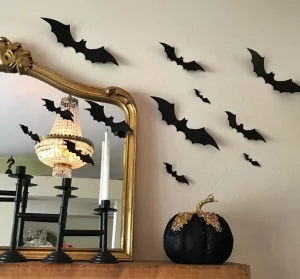 Credit:@ourtreasurecoasthome
Halloween is the best excuse to get a little crafty and a lot creative. And the best place to satisfy both of those moods is always Goodwill.
When you shop and donate to Goodwill, we turn it into opportunities for families in our community. Through mission programs and training geared toward education, health and employment, those bats and skull bouquets you create with Goodwill will also help empower and uplift your neighbors. Now that's something boo-tiful!