Did you know that Goodwill of Central & Southern Indiana's Commercial Services division holds a partnership with AbilityOne, a federal program that is one of the largest sources for employment for people who are blind or have significant disabilities? Goodwill Commercial Services is one of the approximately 500 nonprofit organizations that employ individuals with barriers to employment, such as disabilities, and provides quality services to the Federal Government at a fair market price.
Vicky Robinson is the site supervisor for the Goodwill Commercial Services AbilityOne site at the Major General Emmett J. Bean Federal Center. Vicky has been a member of the Goodwill family for 15 years beginning as a team lead responsible for six employees. In her current role, leads a team of up to 55 employees in providing quality janitorial services for the Major General Emmett J. Bean Federal Center.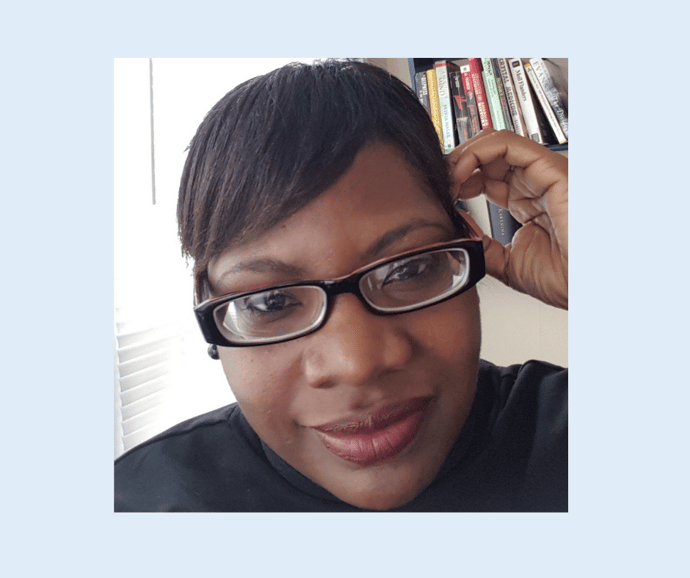 What is your favorite part about your work and why?
My favorite part of the job is getting to work with so many interesting, funny, and unique people. About 81% of employees at our site (YTD 2021) have a significant disability, which really limits their job options. I really enjoy helping these individuals maintain employment, which in turn, helps them increase their independence.
What do the next five years look like for you or your team or your area?
I absolutely still see myself working with Goodwill and my team. We are also looking forward to the Executive Order that will raise the minimum wage to $15 for individuals who work on federal contracts, like ours.
What is the biggest challenge in your work or role?
The biggest challenge is making sure that all contractual obligations are met. Especially with the ongoing pandemic, these obligations are constantly changing and it is important that we stay on top of all of the changes. Doing so ensures the safety of not only our employees but also our building occupants.
What would you like others to know about your work or role?
That it is more than just paperwork. In addition to ensuring we meet all of the necessary obligations of our contract, I also work to make sure my team has what they need to be successful. I always make sure my team members are receiving the support they need to thrive, both professionally and personally.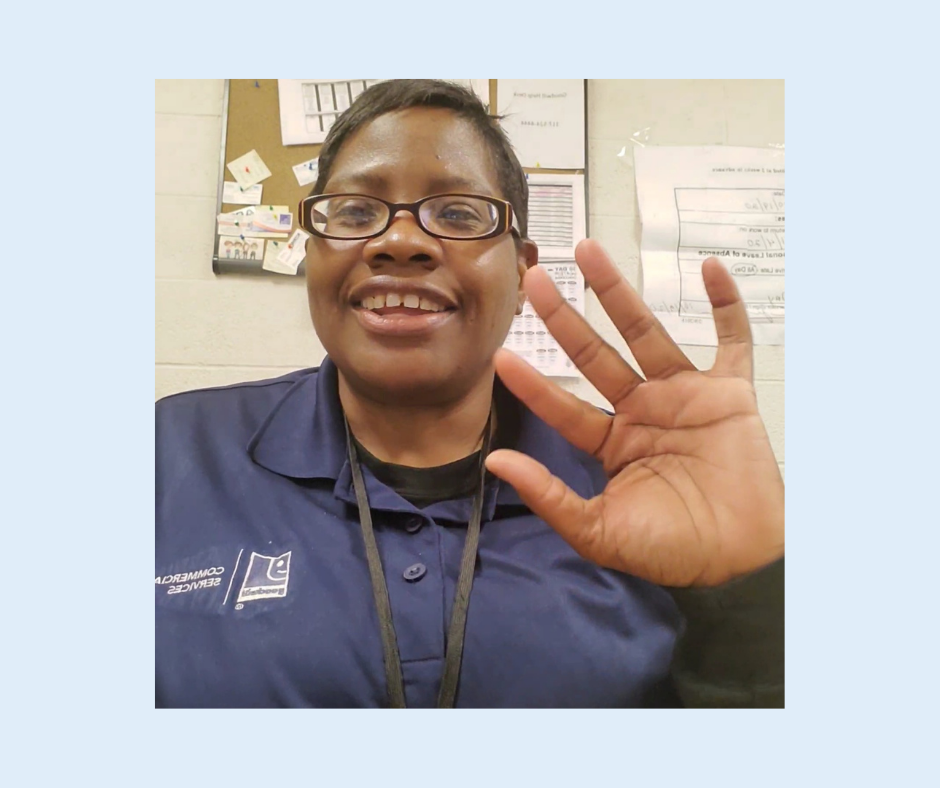 What would you tell someone who is thinking about a career at Goodwill (specifically with Commercial Services)?
Give us a try! Working with Goodwill has been the most fulfilling job that I have ever had. It's hard work but very rewarding. All of us put 100% into our work every day — I doubt that you will find a better or harder working group of people.
What do you think is the key to success in a role like yours?
I'd say there are a few of them. All of us come from different backgrounds and are in different stages in life, so it takes a combination of communication, honesty, patience and compassion to be successful.
Thank you, Vicky, for your outstanding leadership and dedication to Goodwill of Central & Southern Indiana's Commercial Services division. To learn more about Goodwill Commercial Services, visit goodwillbusiness.org.