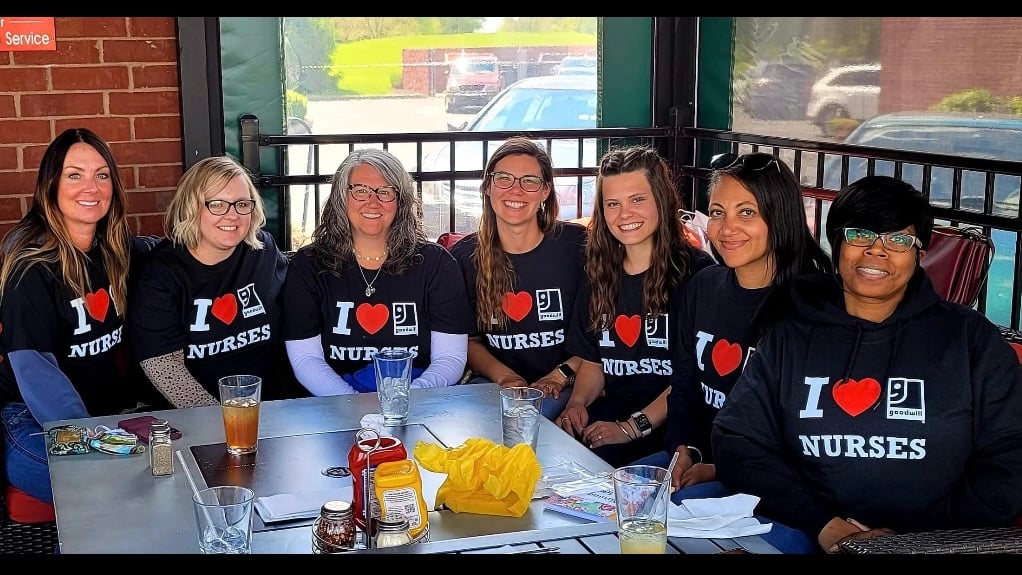 Every year in May, nurses across the country are honored in many different Nurses Week celebrations. At Goodwill of Central & Southern Indiana, we are grateful for the many Goodwill Nurses who work and serve central and southern Indiana families and are excited to celebrate our own NFP Nurses! One of those nurses is Michelle Washington, Goodwill NFP's Director of Operations for the Central Region. Michelle leads a team of five supervisors, providing support and guidance to both the supervisors and their teams of NFP Nurses, so they can provide the best possible care to our NFP families. Michelle has delivered nearly a decade of service and leadership to both Goodwill as well as our Nurse-Family Partnership implementation. Read on to learn more about this caring and impactful leader!
Have you had other roles at Goodwill? If yes, please explain what the roles were and how you discovered additional opportunities.
I started as a Nurse Home Visitor in 2014. I transitioned to Nurse Supervisor of Team 4 in Marion County in 2020. I discovered additional opportunities that were available when they were shared out to our organization by leadership.
What is your favorite part about your work and why?
The people! I know I may be biased, but I work with the most intelligent, creative, passionate, and hardworking group of people. They pour their heart and soul into everything that they do for the clients that we serve and their babies!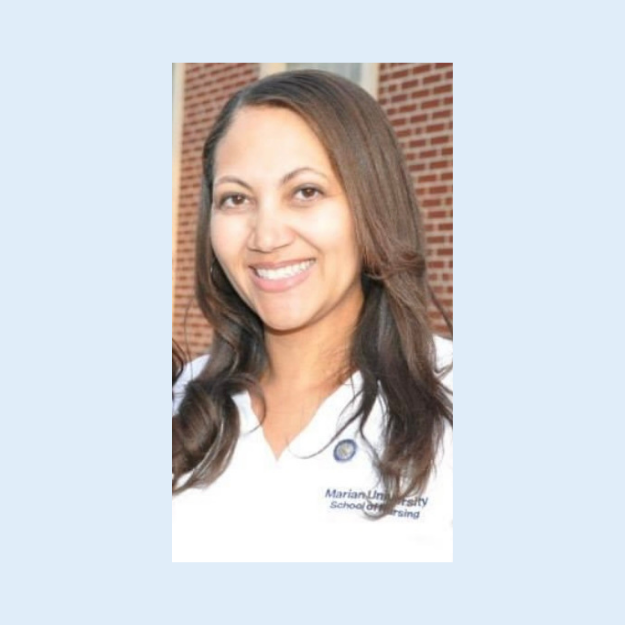 What do the next five years look like for you or your team or your area?
Hopefully, we will continue to expand throughout the state and be able to affect even more change in the lives of Hoosier moms and their babies. I would also love to see the Infant and Maternal mortality rates decrease as our expansion continues.
What is the biggest challenge in your work or role?
The systemic barriers that our moms face. There is nothing more frustrating than watching helplessly as a mom works so hard to provide a better life for her family and have roadblocks placed in her way at every turn. NFP Nurses are the true definition of "Tenacious Caregivers!"
What would you like others to know about your work or role?
First, that Goodwill employs nurses! Second, that NFP can be life-changing for the moms as well as the nurses who come to work at NFP. (Also on that note, we are hiring!)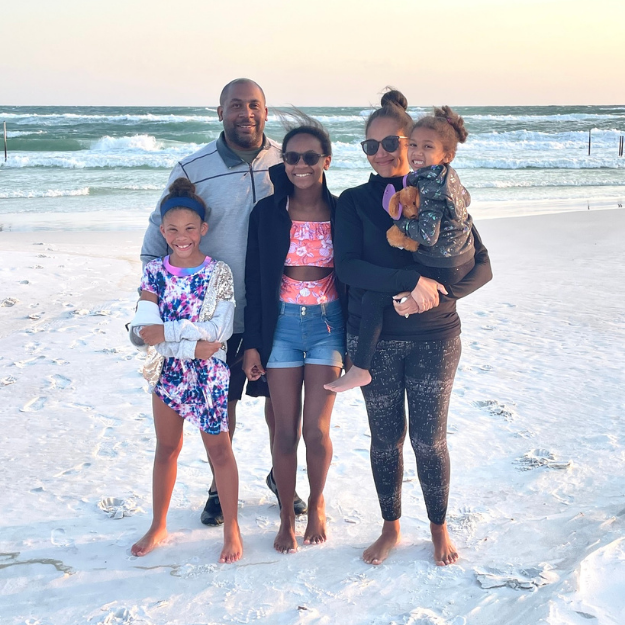 What would you tell someone who is thinking about a career at Goodwill?
That you will learn much more from your clients than you will ever teach them. There is a lesson to be had with every life that we are able to touch!
What do you think is the key to success in a role like yours?
I think that being able to build trusting relationships is instrumental in working with people. It affects so many components related to staff retention, client satisfaction, and program success.
Thank you, Michelle, for your outstanding leadership and dedication to Goodwill and Nurse-Family Partnership. We are so grateful that you are a Goodwill NFP Nurse! Happy Nurses Week! Let's continue to celebrate and honor all of the nurses who serve our communities. #ThankANurse