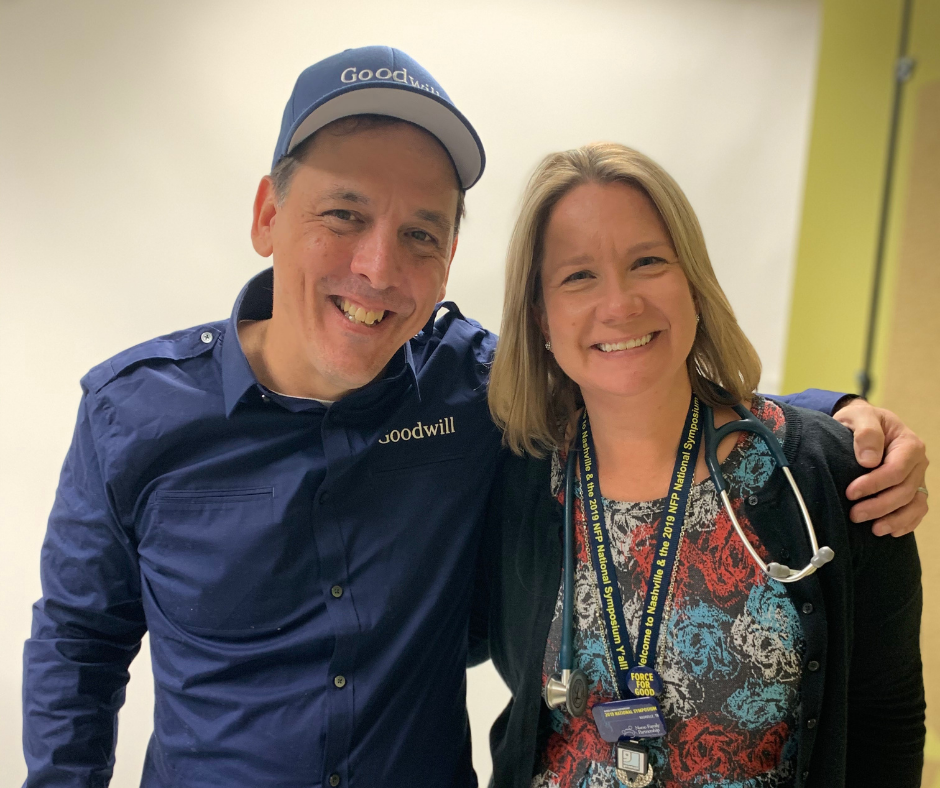 In celebration of Nurses Month 2021, Goodwill of Central & Southern Indiana is celebrating Goodwill's Nurse-Family Partnership nurses, like Lynn Baldwin! Lynn is the Regional Director for Nurse-Family Partnership, leading the seven teams of nurses that serve Hoosier families across 29 counties throughout central and southern Indiana and oversees those who work in support roles for Goodwill's NFP. For nearly a decade, Lynn's leadership has ensured Goodwill's Nurse-Family Partnership provides the best possible care for the 5,000+ families served since 2011. Read on to learn more about this dedicated and innovative leader!
Have you had other roles at Goodwill? If yes, please explain what the roles were and how you discovered additional opportunities.
My prior roles have all been within Goodwill's Nurse-Family Partnership. I started as a Nurse Supervisor for Team 1 in Marion county in 2012. Back then, we were hiring nurses to fill three teams and were only serving those families living in Marion county. I'm happy to say we have been able to expand our service area since then! In 2015, I shifted into the Director of Operations role, where I oversaw four teams of 25 nurses total, serving families in five counties. In 2018, I led the expansion effort that allowed us to grow from five counties to 20 and doubled the number of nurses to 50; allowing us to serve 1,000+ families. I recently assumed the Regional Director role of NFP, where I now have the honor of leading Goodwill's Nurse-Family Partnership. I ensure that we maintain fidelity to the Nurse-Family Partnership model and ensure the sustainability of the program. I connect with state and national partners to promote our program and look for opportunities to grow and enhance our program to best serve as many Hoosier families as we can.
What is your favorite part about your work and why?
I love hearing the stories of the families we serve and our nurses. It helps keep me connected to the awesome work the nurses are doing every day. I also enjoy helping to develop other leaders. I love watching new leaders grow into their roles and succeed at things they never thought possible.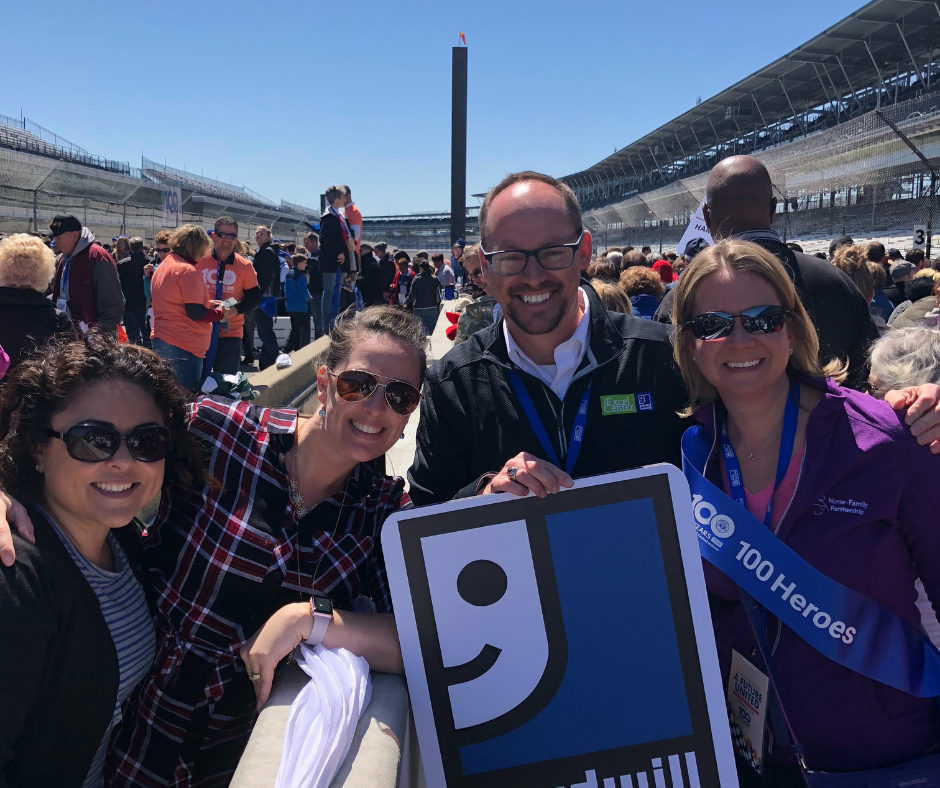 What do the next five years look like for you or your team or your area?
First, I see our teams continuing to serve the families currently enrolled in our program and continuing to enroll those pregnant with their first child who could use our support. Additionally, I'd like to see us continue to grow, specifically in those areas of central and southern Indiana where there is a great need for the maternal and child health care our nurses provide.
What is the biggest challenge in your work?
I'd say knowing that there are more families to serve and working to expand our service areas. Currently, we serve 29 counties across central and southern Indiana, but ideally, we'd like to expand those areas. We want everyone who wants to be involved in Nurse-Family Partnership to be given the opportunity to have their own, personal NFP Nurse!
What would you like others to know about your work?
It is an honor to work alongside this phenomenal group of nurses. They are the most passionate, committed, and driven nurses that I have ever worked with. They advocate for the families they serve and will help them reach their goals in any way they can. They also take care of each other; lifting each other up, encouraging each other and celebrating everyone's successes every single day. It truly feels like a family.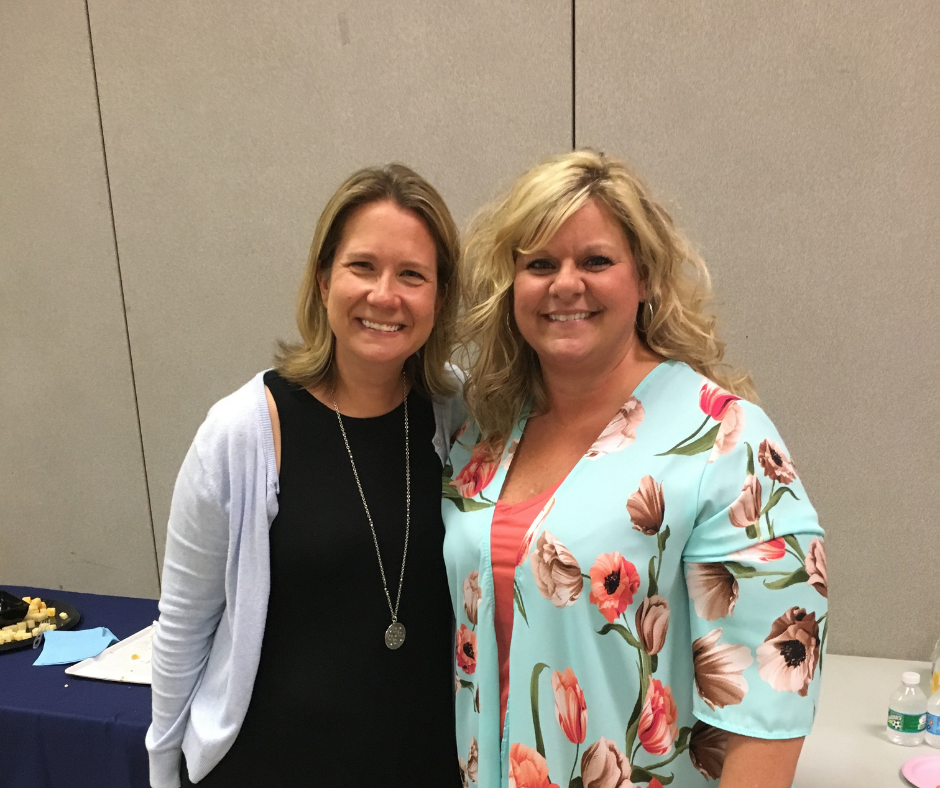 What would you tell someone who is thinking about a career at Goodwill?
Come join us! Joining Goodwill and Nurse-Family Partnership is one of the best decisions I have ever made. Like many, I only knew of the donation and retail component of Goodwill, but I quickly learned how much more Goodwill does for the community. I love the mission of both Goodwill and NFP. Serving the central and southern Indiana community in this way combines all of the things I am passionate about into one role - moms and babies, community health nursing, and leadership.
What do you think is the key to success in a role like yours?
A passion for this work and the families we serve. The passion gets you through the difficult days and helps you celebrate the great days. I'd also add the ability to prioritize many needs, flexibility to adapt to change and a willingness to find creative solutions, even if it's a new idea.
We would like to thank Lynn for her outstanding leadership and dedication to Goodwill and to our implementation of Nurse-Family Partnership. Happy Nurses Month! Let's continue to celebrate and honor the nurses in our life!